Smaller Homes: >Space+Stuff+Stress
Reading Time:
2
minutes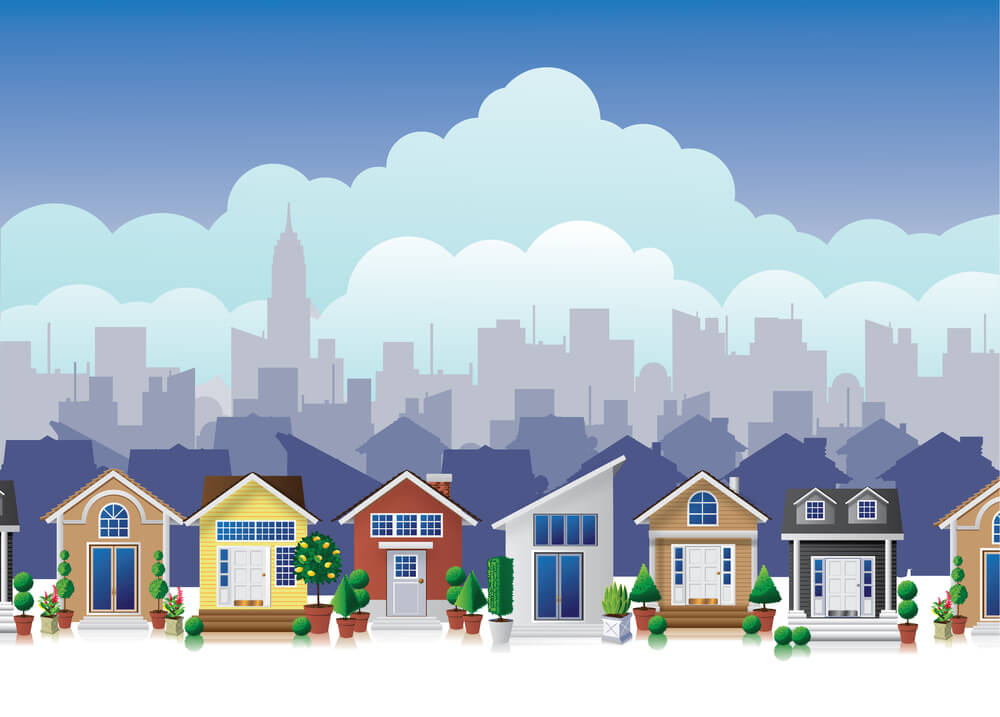 When I was in real estate, I listed a 665 square foot condo. I thought, 'I could live in this small space by myself!' Every inch was efficiently laid out with a full bath and full kitchen, a storage area with a washer and dryer, and a bedroom with a king size bed in it. The minimal furniture was to scale, so it didn't feel cramped. Sunny windows, expansive views, and a good-sized flagstone patio also enlarged the psychological space.
My daughters were 4 and 8 years old when we moved into the 1800 sq ft home I have now. We were swimming in this much room! We grew into it, and it felt tight for a while. Now the girls are grown and out building their separate lives, and I am drowning in this big house!
These days I often think about that 665 sq ft home. I bet I live in that little space now. I use my bedroom, the bathroom/laundry room, and most of the kitchen/living area, where my office is. I keep thinking about downsizing, but when I remodeled, I cut my energy bills to an average of $75 a month. I can't live anywhere else as cheaply as I live here. Still, I torment myself over all the unused space!
Family life
A friend sent me an article this morning about how much space Americans actually use in their houses. The graphic hit home immediately! I grew up in a house with a formal dining room and formal living room that got used maybe a dozen times a year. We spent all our time in the family room and kitchen.
Why are we so obsessed with having large homes? Rooms that don't get used much cost money through the mortgage, insurance, taxes, furnishings, maintenance, heating and cooling. There is also the stress of paying the bills. If a large house and its bills are a status symbol, I don't want to be a status seeker!
Downsizing
Look at the graphic in the article, and see if it relates to you. Pay close attention to your family patterns for a week or a month. Where does your family hang out most? Where are the unused spaces? How much unused stuff fills those unused spaces? How much money is wasted to maintain all that space and all that stuff?
Consider a smaller home. Figure out how much space you actually need. Bedrooms can be smaller, and family areas can be bigger. After all, that's where we spend most of our time – with family. Garages that don't hold cars can be eliminated, and outdoor living areas can be expanded.
Do the financial homework to see how much money you could save on a mortgage, taxes and insurance. That information alone might be appealing enough to initiate a move.
Get rid of the stuff you don't use. This is a good exercise whether or not you are moving. When I purge, I give away or sell things I have not used in a year. Then when I do shop, I consciously and repeatedly ask myself if I really need and will use the item.
Live simply
Less space and less stuff mean less stress. We can start a new trend and call it
"> space+stuff+stress" and get Americans to live more simply, more practically, more consciously and less expensively.
---
---