Spring and Summer Home Decor Trends for 2019
Spring has sprung, and while many homeowners are commencing with spring cleaning, others are updating their décor to reflect the latest trends. For 2019, there's a shift toward sustainability and nature, and maximizing light is key. Here, we look at these and other hot décor trends for this year's warm season.
Home Decor Trends for 2019
Recycled, Upcycled, and Reused
Americans are becoming greener by the day, and many designers and manufacturers are following suit in a quest for sustainability. Carpets and rugs will see a resurgence in 2019, thanks to their ability to not only reduce sound, but to also help retain up to 10 percent of a room's heat. Choose durable carpets and rugs that are easy to clean and don't require a lot of chemicals to maintain.
This year, you'll see more and more products that are made from recycled materials as well as companies using old materials in new ways. Designers are looking at the big picture this year, incorporating sustainable practices that create a greener, healthier home.
That's why lighter colors are in this year, since they reflect more light and reduce the need for artificial lighting. Other reflective surfaces, like metal and glass, are also in for 2019. Durability is key, since well-made pieces last longer. Choose countertops, tables, and other surfaces that are easy to clean, and choose fabrics and upholsteries that are durable and made using environmentally sound manufacturing practices.
Let's Talk Textures
Designers love to talk about textures, and they're all about mixing and matching textures this year. But how do you incorporate textural design into your home? Creating texture is a matter of maximizing visual interest, and the key to visually interesting décor is diversity of finishes and objects in your home.
Matchy-matchy furniture, such as living room and bedroom sets, are out. Choose pieces that are interesting and unique, and create a one-of-a-kind mashup, such as pairing a large wooden crate coffee table with Shaker-style side tables or combining an antique sleigh bed with mid-century modern dressers.
Likewise, mix and match your textiles. Toss a faux fur throw blanket and silky throw pillows on your leather couch, or lay a shag rug on top of your Berber carpet. The sky's really the limit for texture: Combine a bold, modern wallpaper with an intricate chandelier in the bedroom, mix a glass dining table with a raw oak credenza, or use wicker furniture on a Turkish rug in the sunroom. Your rule of thumb should be that if you love it, it works.
Make it Mustard
Mustard is one of the hottest colors for the home this year. Mustard hues have always been popular in little pops of color here and there, but this year, we're talking mustard walls, mustard area rugs, and mustard accessories. Luscious mustard is a soothing, relaxing color, and it brings balance to a space.
Mustard works exceptionally well with blue, gray, and white. Think mustard living room walls with a white love seat and side chairs on a patterned mustard rug; a mustard couch in the study with teal walls covered in gold-framed art; or a mustard rug and bedding against gray walls in the master.
Unfinished Hardwood
Bare is beautiful on the floor in 2019, and you can get the look with unfinished hardwood flooring. Unlike finished hardwood, unfinished wood floors come in their natural color, without stain or a polyurethane coating. Unfinished wood floors are less expensive than finished versions, and they leave you with the option of finishing them exactly as you wish.
Light woods are all the rage this year, and they can be finished with a clear or tinted coat of matte, satin, or glossy polyurethane, depending on the look you're after. Light woods include natural maple, which is a buttery, yellowish white; American black cherry, which has a more golden hue; and white oak, which has a slightly pinkish tinge. Light wood floors create a more open, airy feel in the home, and they reflect more light, which makes your rooms brighter. Combine them with darker furniture and accents for a bold look, or create a more gentle, easygoing look with lighter furniture and accents.
Memphis-Inspired Designs
The Memphis movement has its roots in the 1980s and involves bold, graphic shapes, eye-popping colors, and a kitschy aesthetic–think Pee-wee's Playhouse. While full-blown Memphis design would feel dated and rather odd in 2019, incorporating Memphis elements into your décor sparks fun and speaks to your wild side.
Bold is everything when it comes to Memphis design. A big, chunky coffee table painted electric blue with yellow legs or a large area rug with multicolored geometric shapes are examples of Memphis style. You can go as big or as small as you want with the Memphis influence. A bright yellow wall with large pieces of abstract art harkens back to Memphis style, as does a heart-shaped chair upholstered in a large, colorful pattern or an old wooden dining table with red and black striped legs. Paired with more subdued, modern pieces, Memphis-inspired décor can really make your place pop.
Biophilia
In keeping with an increasing interest in environmental stewardship, a promising trend for 2019 is biophilia, which is, literally translated, the strong desire to interact with other life forms. In home design, biophilia emphasizes the relationship between humans and nature by bringing natural features into the home.
Letting in the light is an important aspect of bringing nature inside. Light is life, after all. It enables you to grow green things indoors, and having a thriving plant collection improves your air quality and brings in clean, healing energies. Using natural and organic materials in your home, including wood, glass, metals, and limestone tile, brings the outdoors in and enables you to connect with nature while you're at home.
Big Art
The maximalist movement is a direct response to minimalism, and it embraces unbridled excess when it comes to art. Translated to your 2019 rooms, that means it's time to fill your wall space with art.
Salon-style is always "in" when it comes to displaying your art. Hanging salon-style means that you fill the wall with framed pieces, keeping a more or less equal distance between them all around. This is a stunning look, especially when the frames are mismatched and the pieces vary in size. If you like things a little more tidy and predictable, you can get gorgeous results by framing same-sized pieces in identical frames and creating a perfect grid.
If you don't collect art, it's never too late to start, and you don't have to spend a fortune. Frames transform your kids' paintings and drawings into gallery-worthy art pieces. You'll find a huge variety of art by local artists at your town's monthly gallery walk, and you'll be surprised at how inexpensive original works can be. Choose art with your inner voice. If it makes your heart skip a beat or you feel drawn to it, or if you just really love the colors, textures, or content, buy it. You'll always love it.
Bringing your home into 2019 doesn't have to require a full renovation or redesign. Bringing in natural elements, reupholstering or recovering existing furniture, and bringing in new textures and colors are DIY projects that can make a big difference in the look and feel of your home.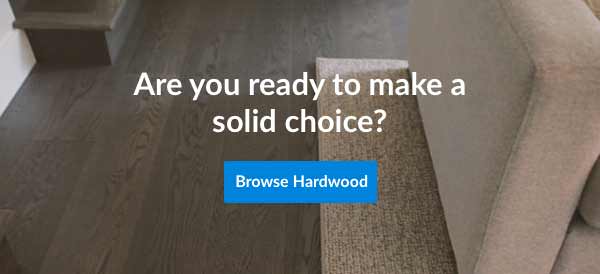 ---
---