Reading Time:
5
minutes
Who are the best architects in Boulder? Here are the 15 candidates. Vote for your favorite in the poll below, and let us know who we missed in the comments!
***
CBS Sunday Morning called Boulder "the Happiest Place in the United States," and Forbes listed Boulder as number one in "America's Top 25 Towns to Live Well." It has also been named as one of the "Top 10 Cities for Artists" by Business Week. These impressive rankings by national publications serve as an indicator of the rich quality of life and strong artistic community Boulder offers its residents. From the majestic beauty of the Flatirons to the campus culture of the University of Colorado, natural and social inspiration abounds. The artists, interior designers, and architects of this community draw their creativity from a vibrant and energetic city.
Harvey Hine Since founding HMH Architecture + Interiors in 1989, Harvey has overseen the design of over 300 projects. As a native of Vienna, Austria, Harvey grew up surrounded by traditional and modern architecture. He brings this heritage to his firm, placing an emphasis on breaking away from conventional aesthetics and surpassing standard ideas. His Colorado office was awarded the 2013 AIA Firm of the year from the AIA Northern Colorado Chapter, and his work has been published in Modern in Denver Magazine, LUXE Magazine, and Architect Magazine.
Michael Folwell Michael's architectural background includes working with several notable firms in Los Angeles, and serving as honorarium instructor at the University of Colorado. He received both his bachelor's degree in history and a master's degree in architecture from the University of Colorado, Boulder. The owner and principal of Michael Folwell Architecture has completed projects in the educational, recreational, and residential fields. In 2013, Mountain Living Magazine named Michael one of the top mountain architects of the West.
David Biek David's 30 years in ar­chi­tec­ture includes projects of all types and sizes, and he has trav­eled the world study­ing ur­ban places. He holds dual bachelor degrees with dis­tinc­tion in ar­chi­tecture­ and en­vi­ron­men­tal de­sign from the Uni­ver­sity of Min­nesota, and a master's degree from Harvard University. David designed a va­ri­ety of pro­jects in his­toric ur­ban con­texts with na­tion­ally rec­og­nized firms in Boston. After moving to Boulder in 1990, he worked at several Colorado firms be­fore found­ing Ar­cadea Ar­chi­tec­ture in 1995.
Scott Rodwin  Scott is a LEED certified architect and founding principal of Rodwin Architecture. He is currently authoring a book on green homes for a national publisher, and he teaches "Green Building 101″ for the City and County of Boulder. Scott received his architectural degree from Cornell University in 1991, and has served as both chapter President and Chair of the Colorado Committee on the Environment the American Institute of Architects. In 2006, he was named "Young Architect of the Year" for the U.S. Western Mountain Region by AIA.
Stephen Sparn Along with partner Adrian Sopher, Stephen is a principal architect and co-founder of Sopher Sparn Architects. Since 1975, his wide variety of successful projects fit beautifully into their surroundings and are truly enjoyed by the people who live or work within. Stephen earned his BA in architecture and MBA from the University of Colorado. When not hard at work, he enjoys outdoor activities such as skiing, biking, and mountain climbing.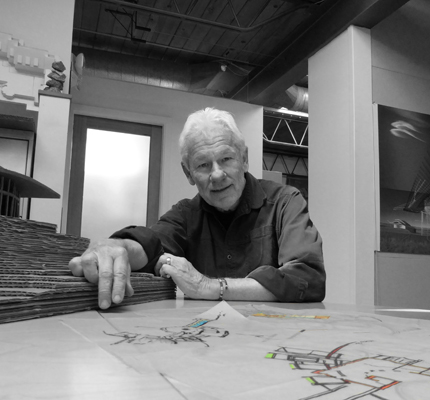 David Barrett David founded Barrett Studio Architects in 1977, bringing creativity to projects of varying size, coupled with an ethic of environmental stewardship. David directs the design of projects that model this passion for beauty and what he terms "Living Architecture." He speaks throughout the United States, Canada and Europe, and is a visiting lecturer at the University of Colorado's College of Architecture and Planning. In 1998, Barrett Studio was honored as the AIA Colorado Firm of the Year and in 2002, David was named the AIA Colorado Architect of the Year.
E.J. Meade E.J. co-founded Arch11 in 1993 with partner James Trewitt. He draws from experience that includes studying philosophy and American studies at Colby College, a Master of Architecture from the University of Colorado, and years of carpentry and building experience. E.J. was a senior instructor at the College of Architecture and Planning at the University of Colorado until 2005, and is still involved in the academic community. He has been honored with the Alpha Ro Chi Medal for Design Excellence and the Emerging Impressions Award from the AIA.
Peter Heinz Peter is the founder of PEH Architects, where he remains actively involved as principle and director of sustainable design. He received his Bachelor of Environmental Design and Master of Architecture from the University of Colorado at Boulder. His work has focused on municipal and educational facilities, disabled accessibility review and implementation, and recycling existing residential projects for Boulders changing demographics. Peter's firm celebrates its 30th anniversary this year.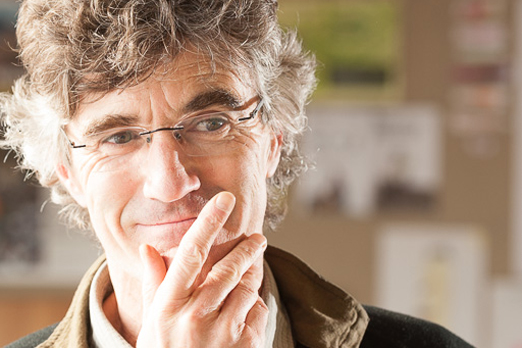 Dominique Gettliffe Dominique is the founder of Gettliffe Architecture, bringing his deep architectural and construction expertise to bear on each project. He also brings ten years of practical construction management from his firm's former subsidiary, Gettliffe Construction. Both personable and perceptive, Dominique applies a discerning eye and passion for design to every step of the client process. He has a strong interest in ecotourism design, and his firm is involved in community-centered and humanitarian architecture projects throughout the world.
Dale & Elizabeth Smith Dale and Elizabeth both received their education from the University of Colorado at Boulder, and have a combined 50 years of architectural experience. Dale fulfills the role of company president, and is involved with a wide variety of projects including corporate and institutional planning. Elizabeth began her career focusing on historical preservation and renovation, and has worked largely on commercial, multi-use buildings in resort settings since the early 90's. The name of their firm, Fänas Architecture, comes from a Gaelic term with the duel meaning of "space" and "opportunity."
Jane Snyder Jane is a founding partner and CEO at Mosaic Architects & Interiors, a boutique firm that specializes in creating truly customized homes and estates. The firm's work has been featured on the cover of Colorado Urban Home and LUXE magazine. Jane earned a Master of Architecture at the University of Pennsylvania. She received a Bachelor of Design through the University of Florida study abroad program at the American University of Paris and in Vicenza, Italy.
Brian Fuentes Brian graduated from the University of Oregon and Robert D. Clark Honors College with distinction in Architecture, where he also worked as volunteer on the first straw bale house in Eugene in 1998. In 1999, he was the recipient of the UO's Rosenberg Traveling Fellowship and traveled to Brazil to see the latest in sustainable urban planning. He has taught architecture at the University of Colorado as honorary faculty, and lectures frequently. The work of his firm, fuentesdesign, has been featured in Architect Magazine, Architectural Record Magazine, and 5280 Magazine, among others.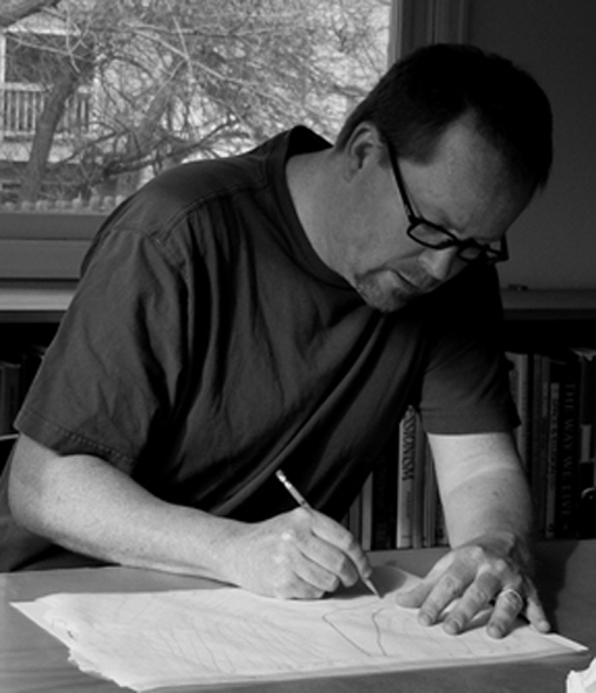 Mark Alan Gerwing Mark personally guides every project at M. Gerwing Architects, from initial design through construction. He received a Master of Architecture degree from Yale University and a Bachelor of Architecture degree from the University of Kentucky. His professional background includes working for a number of renowned architects in Italy, Boston, and Chicago. Mark is a LEED AP professional and a certified City of Boulder Greenpoints professional.
J. Chris Gray Chris is a co-founder and principle of bldg.collective, along with partner Stephen Perce. His design philosophy centers on the principle that thoughtful observation and open collaboration are essential to the successful integration of art and technology found within the practice of architecture. Chris received his Bachelor of Science in Material Science and Engineering from Northwestern University, and an MBA from the Leeds School of Business at the University of Colorado, Boulder. He earned his Masters of Architecture from the University of Colorado, Denver.
Mark Queripel Mark has over 30 years of multi-disciplinary experience as an architect, planner, interior designer, commercial real estate agent, and developer. He has appeared on HGTV's "Dream Builders" series for his work in sustainable design and green building. Mark received his BS in art history from the University of Wyoming. After working for a highly reputable interior design firm on the East Coast, he went on to receive his Master of Architecture from the University of Minnesota.
---
---