The 15 Best Architects In Central Washington
Who are the best architects in central Washington? Here are 15 candidates. Read about your favorites and tell us who we missed in the comments section. 
***
Bordered by the Cascade Range mountains and graced with the Columbia River, the architects of Central Washington are tasked to design residential and commercial buildings in relationship to the natural beauty of their environment. It's no surprise that in a region known for alpine vistas and fertile lands, many of the area's architects specialize in "green" and sustainable design. The region encompasses the wine country of Yakima and the Tri-Cities, the apple growing heritage of Wenatchee, and Ellensburg, home to Central Washington University.
Who are the top architects of Central Washington? We've done the research and gathered together the 15 best architects in the area, listed here in no particular order. If you don't see your favorite architect here on our list, be sure to name them in the comments section.
The Top 15 Architects in Central Washington
David R. Schott David is a principal at The DOH Associates Architects & Planners. He began his career as a contractor, and was a principal owner with Coddington, Swarm & Schott Construction prior to receiving his architectural degree. At the forefront of local organizations preserving the quality of our built environment, David is a member of the Design Committee for the Wenatchee Downtown Association and the Historical Preservation Commission for the City of Wenatchee. He has a degree in architecture and has been licensed architect in Washington since 1976.
Rod Knipper Rod oversees master planning and project design for KDF Architecture. With 38 years of professional experience, Rod is adept at creating innovative design solutions. The firm's motto "Good Design is a Successful Collaboration" reflects their belief that it takes a community of people to identify, develop, and implement an innovative solution, and Rod's leadership embodies this team spirit. This community design approach results in original notable buildings that represent the client and their community. Rod received The Rotary Club of Yakima's "Bud Applegate Paul Harris Fellow Award" for 20 years of good works for the community.
Mark Neal As founder and principal of MJ Neal Associates, Mark continues to work on diverse project types ranging from fire stations to multi-family residential. Measuring his success through a reflection of the owner's goals and objectives, Mark continues to develop relationships with new and repeat clients. His design philosophy centers around quality design in consideration of functional elements, budget, and the character and emotions of a space. Mark earned his Bachelor of Science in architectural studies and Bachelor of Architecture from Washington State University. 
Sheri Brockway Sheri has been the owner and principal architect of BOR Architecture since its inception in 1994. With clients all over Central Washington, from libraries to medical service centers, Sheri has expanded the firm's reputation and established several return clients. Priding herself on building long-term relationships, Sheri pays close attention to client needs so that she is able to identify critical data and document it for inclusion in the design. She received her BArch, Architecture from Washington State University.
Nancy Charron In 2011, Nancy took over as owner and managing principal at Traho Architects, a full service firm that is also a certified Women's Business Enterprise. Having spent over 40 years in the field, Nancy has developed a leadership style that emphasizes initial project research and technical foresight in response to the client's vision. For the past decade, Nancy has served on the board of the Yakima County Planning Commission, actively vetting zoning and code requirements to encourage quality ordinances. She earned her Bachelor of Architecture from Washington State University.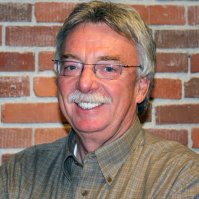 J. Thomas Bassett The Yakima Valley native specializes in public works projects, and has served as principal-in-charge for all of the Wenatchee and Omak School District's projects since 1998. Tom also served on the ad hoc committee that produced the Washington Sustainable Schools Protocol, which is now the standard for all K-12 schools in the state. In addition to managing public works projects in the educational field, Tom was principal-in-charge of the new Wenatchee Police Station project. The owner and principal of Forte Architects, Tom earned his B.Arch and M.Arch degrees from the University of Washington
Kurt Wyant In 1997, Kurt founded his self-titled company and has since been offering exceptional guidance in custom home construction. He is well-versed in CAD tools and project planning, which his clients truly appreciate. Prior to establishing his own firm, Kurt worked for several years at Bassetti Architects and with the Freimuth Group, both of which positions involved public and private sector designs. His work has been praised by the N.C.W. Society of Design Professionals and The Spokesman Review. Kurt received his Bachelor of Architectural Studies and Bachelor of Architecture from Washington State University.
Douglas Oberst Since 2000, Douglas has been with BRCA, where he is now a managing principal. He works with several disciplines to function under one roof so that there are multiple perspectives on each project. Douglas has helped foster innovation with the mission of community enhancement and cultural adaptation. The firm's involvement in the Viva apartment building in Seattle led to an ABC Excellent Construction Award. Douglas began his education at the University of Copenhagen and ultimately received his Bachelor of Architecture from Washington State University.
Todd Smith Todd is the owner and principal architect of Syndicate Smith, a full architectural planning and design firm located in the charming Bavarian Village of Leavenworth. His work is informed by his interest in other design specialties, as well as music and literature. A native of Leavenworth, Todd left to earn his Bachelor of Architecture from the University of Washington. After eight years at Johnston Architects in Seattle, with both Ray and Mary Johnston as great mentors, Todd returned to Leavenworth with his family.
Jason Archibald As president of the Tri-Cities firm, Archibald Little Dillman Architects, Jason is responsible for business administration and project management. In this role, he worked on the LEED Gold Certified project, The Arc of Tri-Cities. The Washington State University magna cum laude graduate is active in his field and the community, as a past president of the AIA Central Washington chapter and immediate past president of the Kiwanis Club of Tri-Cities Industry. Jason received the Tri-Cities Area Journal of Business Young Entrepreneur Award, and was named the Kiwanian of the Year 2014-2015.
Mark Seman Along with his wife, landscape architect Heather Seman, Mark is a founding partner of HMSArchitectures. Their complementary disciplines allow them to work within and between each other's craft, and their unique partnership gives them insight into the challenges and opportunities to design disagreements between couples. Mark is a native of Anacortes, Washington, and studied x-ray technology before returning to school to earn his Bachelor of Architecture degree from the University of Idaho. His work on a 1925 Craftsman Bungalow achieved a City of Moscow 2006 "Orchid Award" for outstanding contributions to historic preservation, and recently, a 1908 Craftsman Bungalow remodel project was added to the historic register in Wenatchee.
Ronald Coulter Ronald established Coulter Architecture in 1974, and has provided Central Washington with stylistically diverse, contextual design for the past 42 years. His design philosophy is to embrace beauty, utilizing the tools of form, proportion, light, rhythm, texture, materials, and a sense of place. The AIA emeritus was honored in 2015 with the Jury's Choice Grand Prize and People's Choice Award for his Pybus Annex Project. Through an affiliated dealership company, Ron also provides complete building design services using SIPS panels for residential and commercial applications.
Gary Wetch The design principle and principle in charge at Loofburrow Wetch Architects in Yakima, Gary brings 27 years of experience to his role. He joined the firm in 1989, and became a senior partner in 2009. Gary has served as project architect and designer on over 40 commercial facility projects, bringing tremendous enthusiasm and construction experience to every assignment. He is also the Vice President of Kearby Wetch Construction. Gary earned his BS in Architectural Studies from Washington State University, where he continued on to complete his Bachelor of Architecture the following year.
Terence L. Thornhill Terence is the creative force behind his eponymous firm, established by Terence and Katie Thornhill. The business is dedicated to sustainable architecture, quality design, and buildings that give back to the community in an enduring way. The firm was honored to receive the Mid-Columbia Small Business Association "Small Business of the Year" Gold Award for employee relations and client service. Terence's Elite Tiny House was featured in the Tri-Cities Area Journal of Business. Terence studied architecture at The University of Washington in Seattle, and completed graduate studies at University College Dublin in Ireland.
Renata Presby Renata is the director of architecture at Meier Architecture • Engineering in the Tri-Cities. In addition to her duties as director, she continues to serve the firm's clients as a senior architect and project manager. Already a LEED Accredited Professional and Green Globe Professional, Renata recently earned her Green Belt Lean for Facilities Design Certification.  Renata is a Washington State University summa cum laude graduate, earning both her Bachelor of Science in Architecture and Bachelor of Architecture degrees.
Image courtesy of Flickr user Curtis Cronn
---
---