A diverse urban environment, Chicago reigns supreme in the world of architecture. From the birth of the skyscraper to the pioneering of the modern home by Frank Lloyd Wright, the buildings and structures in Chicago are a legacy of influence and innovation. With all this history and momentum, it's no wonder that this year, Chicago is the setting for the inaugural Chicago Architecture Biennial. The largest assembly of international architects in North America will bring architects from more than 30 countries to the Midwest.
The list of Chicago's famous architects is easy to compile, but who are the great architects of today? Listed here, in no particular order, are the city's finest 15 architects. Vote for your favorite in the poll below, and if you know of an architect who should be included, let us know in the comments section!
Suzanne Lovell – Suzanne is a lifestyle architect, known for her intelligent integration of architectural interiors with sophisticated furnishings, textiles and art. Prior to opening her own firm in 1986, she studied with the Bauhaus trained architect Olivio Ferrari at Virginia Tech's top-ranked program. Suzanne is included in Architectural Digest's AD100 list of the world's top designers and architects, and has also received notice in national shelter publications like Veranda, House Beautiful, and Elle Decor. She is a sought-after lecturer on the topics of architecture, design, and fine art.
Elissa Morgante & Frederick Wilson – Both business and life partners, the North Shore power couple founded the award winning Morgante Wilson Architects in 1994. Elissa is a holistic architect, designer, and educator who is dedicated to giving back to her community. Frederick is a role model in both his field of expertise and in his community, where he applies his talents by coaching youth basketball. Both Elissa and Frederick received their master's degree in architecture from the University of Illinois-Chicago. Their designs have been featured in books by Sarah Susanka and exhibited at the Art Institute of Chicago.
Jeanne Gang Jeanne has designed incredible award-winning structures destined to be classics, like the Nature Boardwalk at Lincoln Park Zoo and Aqua Tower. Her internationally recognized practice, Studio Gang Architects, explores the role of design in revitalizing cities and engages pressing contemporary issues. Jeanne's work has been showcased at the International Venice Biennale, the Museum of Modern Art, and the Art Institute of Chicago. She received her master's degree from the Harvard Graduate School of Design, and teaches at Harvard, Yale, Princeton, and other distinguished colleges.
Gary Beyerl Gary co-founded Burns + Beyerl Architects with partner emeritus Steven Burns, and today continues to lead the firm as a principal. He received his Bachelor of Architecture from Syracuse University, where he worked as a teaching assistant and in the university planning department. Gary served as president of the architectural student government, and was awarded the Alpha Rho Chi medal for leadership and service. When not hard at work, Gary is an avid cyclist (biking is his primary form of transportation) and horticulturist with a substantial vegetable garden at Tryon Farm.
Lenore Weiss Lenore believes that architecture should celebrate the art of living, and that to accomplish this goal, architects should keep their tool belts up to date with perpetual learning. She earned a degree in architecture from the University of Illinois at Champaign, and studied abroad at the Ecole d'Architecture de Versailles. While concurrently raising her two children, she co-founded the award-winning firm Full Circle Architects. Today the owner of Lenore Weiss Studios, she is a national speaker, visiting instructor at the Ecole d'Architecture de Versailles, and author.
Dan Wheeler Dan is the founding principle of the award-winning firm Wheeler Kearns Architects, a firm honored with numerous awards, including the AIA Chicago Distinguished Building Award. Dan himself has been distinguished as Chicago Tribune's "Chicagoan of the Year" in architecture, among other honors. He has been a consulting architect to the Rural Studio since 2002, and is also a professor of architecture at the University of Illinois at Chicago. Dan studied at the Rhode Island School of Design, through which he had the opportunity to spend two years in Rome.
Peter Nicholas The native Californian's interest in urban architecture was a strong influence in his decision to move to Chicago in 1985. Peter is the founder and president of the Nicholas Design Collaborative, and additionally has established a design/build corporation, and completed several projects as a general contractor and real estate developer. He received his Bachelor of Architecture from California State University, studied abroad in Florence, and completed his master's degree at the University of Pennsylvania School of Fine Arts. Peter recently became involved in the Chicago community of Rogers Park as a Board Member of the Rogers Park Business Alliance.
Nathan Kipnis A lifelong interest in sustainability and energy efficiency in architecture design was sparked during the 1973 energy crisis. Nathan graduated with a degree in environmental design from the University of Colorado, Boulder and earned a Master of Architecture from Arizona State University. He designed his first solar home in Boulder when he was just 22 years old, and today, lectures extensively on topics related to sustainable architectural design and renewable energy. Nathan serves on the board of directors and renewable energy task force for Citizens Greener Evanston.
Elissa Scrafano Elissa's creativity was inspired by her grandmother, who taught her to draw and make things, and Elissa knew she wanted to become an architect by the age of 16. Elissa received a BS in architecture from the University of Michigan in Ann Arbor, and a master's degree with honors from Southern California Institute of Architecture. She was a guest architectural student in London and Frankfurt, and studied art and architecture in Italy. Elissa is passionate about traveling with her husband, and has traveled extensively throughout Europe, North America, Asia, and Central and South America.
Richard Becker A third generation architect raised in Maryland, Richard earned his bachelor's degree in architecture from Syracuse University. After working for notable New York City firm Skidmore Owings and Merrill, he founded Becker Architects in 1982 along with his wife Nancy. They established the firm in New York before relocating to Nancy's native Highland Park.  Active in public service, Richard has served on the Highland Park Historic Preservation Commission and several not-for-profit boards including CAMERA and StandWithUs.
Timothy LeVaughn Timothy graduated cum laude from Memphis State University with a BS in architectural engineering technology, and received multiple design awards and a Masters in Architecture from the University of Illinois at Chicago. He has worked professionally at some of Chicago's most storied and influential architectural firms, and is the founding principle of LeVaughn + Associates. In 1989, he was honored to be chosen as the United States representative to the International Academy of Architects workshop in the USSR. Timothy's practice specializes in the design and construction of luxury single and multi family residences.
Joan Craig Joan joined forces with Kevin Lichten to establish Lichten Craig in 1996, and opened the firm's Chicago office in 2002. She is a graduate of Wesleyan University, and received her Masters in Architecture from Princeton University. Having studied art history and worked at Sotheby's prior to architecture school, Joan possesses a particular interest in exploring the intersection of architecture and interiors. Her recent projects range from the master plan for a private club's aquatic center to a family compound for three generations.
Peter Landon Peter is the founder and principal of Landon Bone Baker Architects, known for his community-based inner city planning and support of neighborhood revitalization efforts across Chicago. He believes that architects are essential community members. His work with the firm has won numerous design awards, including multiple AIA Chicago Distinguished Building Awards and four Richard H. Driehaus Awards for Architectural Excellence in Community Design. Actively involved in the industry and his community, Peter is a past president of the Chicago Architectural Club, a former chairman of the Chicago AIA Design Committee, and a former associate director at the UIC City Design Center.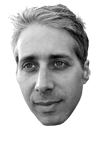 Martin Felsen Martin established UrbanLab, a collaborative architecture and urban design firm, along with partner Sarah Dunn. He was educated at Virginia Tech and Columbia University, and worked for a few premiere architectural firms in New York before venturing out on his own. In addition, Martin teaches design studios and urban/environmental planning classes at the Illinois Institute of Technology's College of Architecture. He has received several honors for his work, including the Dubin Family Young Architect Award in 2007 from the American Institute of Architects Chicago.
Kevin Toukoumidis  While living in diverse urban environments in Italy and Canada, Kevin discovered his passion for design. After completing his BA in engineering at Lafayette College, he received his Master of Architecture from Syracuse University. After professional practice in architectural offices in San Francisco, Cleveland, Boston and Chicago, Kevin founded dSPACE Studio in 2007. Kevin is LEED accredited in sustainable design, and is a member of the U.S. Green Building Council.
Think we missed someone? Let us know in the comments!

---
---