The 15 Best Architects in Houston
Historic and award-winning, the architecture of Houston tells the story of a city that has become an internationally recognized commercial and industrial hub. Today, many of Houston's historic buildings and homes are being renovated and re purposed in creative ways. The city continues to grow, as many new structures are built using sustainable practices and innovative ideas.
In every field, there are leaders and people to watch. Listed here, in no particular order, are 15 of the major players in the Houston architectural profession. Whether a mentor or an up-and-coming designer, these architects are shaping the built community and bright future of the city. Learn about them here, and don't forget to vote for your favorite in the poll below. Houston has many talented architects, and they couldn't all make the list, but you can give them a shout out in the comments section.
The 15 Best Architects in Houston
Val Glitsch Since 1984, Val has practiced architecture as the sole proprietor of her architecture studio, employing a staff of less than five people. She earned her BA in architecture and B.Arch degrees from Rice University, and a Master of Architecture from the Harvard Graduate School of Design. An educator herself, Val has taught at the University of New Mexico, Texas A+M University, and the University of Texas. She has been honored for her work at national, state, and local levels, and has served as Vice President of the Texas Society of Architects. In recognition of her contributions to the profession, Val was elected to the American Institute of Architects College of Fellows in 1995.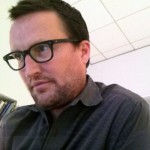 Michael Morrow In 2009, Michael founded the residential and commercial firm, kinneymorrow architecture, along with his wife Taryn Kinney. Working out of Houston's historic Old Sixth Ward, the Rice School of Architecture alum takes on a diverse range of projects throughout Texas, California, and Colorado. kinneymorrow architecture has won multiple design awards from the AIA Houston chapter, including two awards in 2015 for the restoration and renovation of their Kane Street office (originally an 1880's shotgun-style home). The firm's historic preservation and restoration work has been featured in Architect Magazine and the Houston Chronicle, as well as on the Rice Design Alliance Spring 2015 Architecture Tour and Curbed.com.
David Bucek David has been a principal of Stern and Bucek Architects since 1999. The firm was named 2009 Firm of the Year by the AIA Houston chapter, and has been featured in publications such as The New York Times, Texas Architect, and Elle Décor. David was elevated to the AIA College of Fellows in 2011, and has also been recognized by the National Trust for Historic Preservation, Texas Society of Architects, and Preservation Texas. He holds a B.Arch from the University of Houston and an M.Arch from the Harvard University Graduate School of Design, and currently serves as president elect of AIA Houston.
Chris Hudson A senior vice president of Morris Architects, Chris has been instrumental in guiding the firm to its recent recognition as the American Institute of Architects Houston Firm of the Year, and its Blue Chip Enterprise Award from Nation's Business. He is the past president of both The Texas Society of Architects and the American Institute of Architects Houston Chapter, and he serves on the board of several civic and professional organizations. Chris is a recent recipient of an AIA President's Citation award, earning the honor for coordinating the Houston Texas Architects Committee Contributions. He graduated from the University of Illinois with a Master of Architecture degree.
Nonya Grenader Principal of her own small firm, Nonya's recent architectural projects have received design awards from Houston AIA and the Greater Houston Preservation Alliance. In 2000, she was elected to the College of Fellows of the American Institute of Architects. Her work combines living and working spaces with a focus on client needs and spatial simplicity, and has been featured in Texas Architect and the New York Times. Since 1994, Nonya has taught design studios and seminars at the Rice University School of Architecture. She has received the AIA Educator Award, and her work with students in the Rice Building Workshop has resulted in the NCARB Prize.
Brett Zamore Brett is a founding principal of brettZAMOREDESIGN, an architecture firm that has gained national recognition for its combination of modern design and sustainable practices. Brett has received much recognition for his work (and notable pre-designed kit home plans), including winning the Architecture for Humanity's Biloxi Home Competition for his post-Katrina work in 2006 and being named Best Architect in the Best of Houston 2008 roundup. Brett was recently honored with the coveted 2016 AIA Ben Brewer Young Architect of the Year award. He holds a Bachelor of Arts from Yale University and a Master of Architecture from Rice University School of Architecture.
Walter D. Murphy, Jr. Walter's father was a highly respected general contractor, and Walter's experience as he tagged along with his father to job sites influenced his decision to pursue architecture. He is the founding principal of Murphy Mears Architecture, a firm that has received multiple design awards for residential architecture from AIA Houston, among other honors. Walter's early career included time with renowned firms like Skidmore, Owings and Merrill in Chicago and San Francisco, and Paolo Riani Associates in Florence, Italy. He earned his professional degree at Rice University, and is an active member of The Kiwanis Club of Houston.
Fernando L. Brave Fernando established his multi-disciplinary architecture firm, BRAVE / ARCHITECTURE, in 2002. Before graduating from the University of Houston with a Master of Architecture in 1988, he completed a six-year undergraduate architecture program at the Universidad de Belgrano in Buenos Aires, Argentina. Fernando is currently a third-year design studio professor at the University of Houston, and a board member of the Houston Planning Commission. He is the recipient of awards at the local, state, and national levels, and he was elevated to the College of Fellows of the American Institute of Architects in 2012.
Natalye L. Appel In 1997, Natalye established her small, collaborative partnership, Natalye Appel + Associates Architects. The firm has achieved significant national and international recognition, and in 2012, was named the AIA Houston Firm of the Year. A graduate of Rice University and the University of Pennsylvania, Natalye has complemented her professional career with a commitment to education, teaching and lecturing at universities across Texas. Committed to both the environment and her community, Natalye is a LEED Accredited Professional, a board member of the Hermann Park Conservancy, and a Fellow of the American Institute of Architects.
Lauren Rottet Lauren is the only woman in history to be elevated to Fellow status by both the American Institute of Architects and the International Interior Design Association. She is a Lifetime Appointee to the U.S. General Services Administration's National Register of Peer Professionals for Design Excellence. Most recently, in 2014, Lauren was inducted into both the Hospitality Design magazine's prestigious Platinum Circle and the Greater Houston Women Hall of Fame. She graduated with a B.Arch degree with highest honors from the University of Texas, and is the founding principal of the multinational corporation Rottet Studio.
Jay Baker As principal of his eponymous firm, Jay has sought to improve the built environment with efforts in practice, teaching, and volunteerism. He graduated with honors, receiving the Alpha Rho Chi Medal from Iowa State University, and received his master's degree from the Rice University School of Architecture. Iowa State University later recognized him with the Design Achievement Award for distinguished contributions to the arts. In 1996, Jay was named to the Architectural League of New York's Forty Under Forty list. Demonstrating a lifelong commitment to the profession, he was elevated to Fellowship in the American Institute of Architects in 2002.
Russell Windham & William Curtis The founding principals of Curtis & Windham Architects have established a practice committed to the classical tradition. Russell, a University of Texas alum, has been published in several books, including Creating a New Old House by Russell Versaci, and The Institute of Classical Architecture's A Decade of Art and Architecture 1992-2002. A graduate of Texas Tech University, William has published work in Architectural Digest and Southern Accents, as well as in The Art of Classical Details, a book by Phillip James Dodd. In 1999, Russell and William were honored with the Arthur Ross Award from the Institute of Classical Architecture & Art, an organization in which both have served leadership roles.
Brian Malarkey Brian is an executive vice president and interior architecture team leader at Kirksey Architecture, a firm whose central philosophy is service to their clients, community, and to the environment. He joined Kirksey in 1991, shortly after graduating from Texas A&M University, and in his 25 years with the firm has worked his way up from designer to management positions. Brian is a Fellow of the American Institute of Architects, and a past president of AIA Houston. Through his leadership positions with AIA Houston, the Rice Design Alliance, and the Citizen's Environmental Coalition, Brian has worked to make Houston a greener and more aware city.
Jesse Hager Jesse is a partner at CONTENT and an adjunct professor at the University of Houston. He has been involved in the design of a wide range of projects, including affordable housing, hospitals, luxury residences, office buildings, and even a LEED Platinum-certified university campus in Saudi Arabia. A native of Washington State, Jesse has worked in the construction and architecture fields since he was 18 years old. He earned a dual bachelor's degree in construction management and architecture from the University of Washington, and went on to earn a Master of Architecture from the University of Texas at Austin.
Jeffrey Brown Jeffrey is a design partner and founding principal of Powers Brown. He has been instrumental in leading the firm to numerous awards including a Citation in the 2012 Annual Design Review from Architect magazine and recognition from the Tilt-Up Concrete Association as the 2008 and 2014 recipient of the Irving Gill Distinguished Architect Award. Jeffrey has taught as an assistant at his alma mater, Harvard University's Graduate School of Design, and as an adjunct professor at both The University of Houston Gerald D. Hines College of Architecture and Prairie View A&M. In 2016, the American Institute of Architects elevated Jeffrey Brown to its prestigious College of Fellows.
Image of Russell Windham and William Curtis via papercitymag.com
Harris County Courthouse image via Flickr user Patrick Feller
---
---