The 15 Best Architects in Kansas City
Reading Time:
6
minutes
Kansas City is home to a vibrant design community, made up of individuals who remain open to and informed by a multidisciplinary approach. This collaborative mindset that these Kansas City architects bring and unique creative culture brings together art, manufacturing, graphic design and other fields to create impactful architecture that is both beautiful and functional. It allows for the exploration of new materials, the use of sustainable features, and the creation of innovative infill projects. The talent and unique creative culture of Kansas City is putting it on the radar of architecture forums all over the world.
Listed here, in no particular order, are the cream of the crop. These top 15 Kansas City architects are leading the way in urban planning and becoming catalysts for positive change. Take a look through the list, and let us know your thoughts in the comment section below!
Top 15 Kansas City Architects
Gary Schuberth As a principal for Opus AE Group, Gary manages the design activities for projects in the Kansas City office. The firm was recently recognized with two awards from the Design-Build Institute of America Mid-America Region, and Gary personally has received many awards for his designs and architectural drawings. He has more than 30 years of experience working with independent design firms and as an in-house corporate architect. Gary received his Bachelor of Architecture degree from Texas Tech University in Lubbock.
Douglas Stockman Douglas has been a principal of el dorado inc. since its founding in 1996. The firm has received numerous awards for design excellence, such as the AIA Kansas City Chapter, Firm of the Year in 2008. Douglas' current projects include several adaptive reuse projects, including the historic two-story Interstate Bakeries building in midtown Kansas City. In addition to his involvement with the firm, he is active in the community, serving as a chair on the Downtown Council Greenspace Committee and on the Kansas State University School of Architecture Deans Advisory Council. Douglas earned his Bachelor of Architecture from Kansas State University.
Reeves W. Wiedeman An architect's work is never done; even at home, Reeves keeps busy rearranging the furniture in the family tree house. As a founding principal and principal-in-charge at Helix Architecture + Design, he has been a driving force behind the firm's growth and success. Reeves has earned a reputation for his imaginative and creative solutions, as well as his predilection for giving impromptu toasts. He earned his Bachelor of Architecture and Bachelor of Environmental Design from the University of Kansas and has been elevated to a fellowship by the American Institute of Architects.
Earl Santee An urban designer first and architect second, Earl's philosophy is that urban sites shape the buildings he designs. This approach has led to a portfolio of award-winning projects, and earned Earl a reputation as one of the most widely acclaimed sports designers in the world. The founder and senior principal of Populous was named Most Influential Person in Sports Facility Design and Development by Sports Business Journal and 2010 Sportsman of the Year by the Minneapolis Star Tribune. In 2014, Earl was named a Fellow of the American Institute of Architects, the organization's highest honor bestowed upon an architect.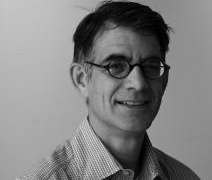 Daniel M. Sabatini As founding principal of Sabatini Architects, Daniel focuses on people-oriented design, educating the community and helping clients achieve their goals. His philosophy is that architecture holds the power to influence and better our lives and society. Highly esteemed in the local design community, Daniel has received numerous awards, including a Kansas Business Journal Capstone Award in Green Design, an AIA Kansas Award for Excellence in Renovation/Preservation, and a SARA Design Excellence Award. He earned his Bachelor of Architecture at the University of Kansas.
Vladimir Krstic An academic as well as a practicing professional, Vladimir is concurrently a design consultant with BNIM and the director of the Kansas City Design Center. He has taught in the Department of Architecture at Kansas State University since 1988. One of the leading experts on Japanese Contemporary Architecture and Urbanism, Vladimir has lectured and extensively published on the subject. He earned his Master of Architecture in urban design at Kyoto University in Japan.
Mark McHenry Mark founded McHenry Architecture in 1995, and was later joined by Doug Shaffer to form McHenry Shaffer Architecture in 2005. Prior to venturing out on his own, Mark worked with Roger Kraft Architects and prior to that with Abend Singleton Associates. His approach to architecture is informed by a long-standing practice of woodworking that has ranged from furniture-making and boat-building to sculpture. Mark's interest in woodcraft has led to a deep appreciation for the great traditions of Japanese and Danish design.
Greg Sheldon Greg is an associate principal of BNIM, the multidisciplinary architecture firm named the 2011 American Institute of Architects National Firm. Greg was recognized as the 2006 Architect of the Year by Kansas City's AIA chapter (the first-ever recipient of this award) and was elevated to the prestigious College of Fellows in 2013. An architect's architect, his technical and project expertise has resulted in iconic, technologically advanced projects like the Bloch Building at the Nelson-Atkins Museum of Art. He earned his Bachelor of Architecture and Bachelor of Environmental Design from the University of Kansas.
Tom Proebstle Tom is founding partner and design director for Generator Studio, a Kansas City-based firm with many high-profile local projects as well as nationally prominent work focused on hospitality and professional sports teams.  Current national clients include the St. Louis Blues, Tampa Bay Lightning and Minnesota Vikings. Generator Studio assists many communities in their revitalization, with projects such as Taco Republic in Kansas City, Kansas, the renovation to Corinth Square Shopping Center in Prairie Village, Kansas and a new hotel in the works in the Beacon Hill neighborhood of Kansas City. Luxury residential design is also a critical aspect to Generator Studio's portfolio.
Bill Johnson A founding principal of 360 Architecture, Bill joined HOK when the firms merged in 2015. He is the design principal for HOK's Kansas City and Columbus offices. Recognized as a leader in sports facility design and development, Sports Business Journal included Bill in its inaugural "Forty Under 40" class and 2016 list of "power players". Bill's design philosophy is that "every project has the opportunity to be greater than the sum of its parts", and he is dedicated to serving people and communities through diverse architectural projects.
John Crawford In 1977, John co-founded Crawford / Howard Pty Ltd., which later became Crawford Partners. In 2001, along with two partners, John brought the business to an international platform with offices in Sydney, Australia and Kansas City. He is responsible for Crawford Architects' management of external relations and strategic planning, yet maintains close contact with clients and keeps sight of project goals. When not busy with his entrepreneurial endeavors, John is a world-class sailor and a director of the Sydney Amateur Sailing Club.
Brad Satterwhite Brad is a co-founder and principal of KEM STUDIO, a design studio that fuses architecture and industrial design with the philosophy of "better design, better living". The LEED Accredited Professional is continually influenced by a holistic approach to design that blurs the lines between architecture, industrial design, and art. Brad has won design awards from the American Institute of Architects and the Young Architects Forum, practiced in both the United States and the United Kingdom, and collaborated on projects with firms such as Moshe Safdie and Associates. He earned his Bachelor of Architecture from the University of Kansas.
Matthew Hufft Matthew completed his first commission, "The Line House", at the age of 25, which led to other commissions and the formation of Hufft Projects. As a co-founder and creative director, Matthew's design expertise (along with his wife and business partner Jesse Hufft's business acumen) propels the company forward. The firm's work has been featured in Architectural Record, Metropolitan Home, and Esquire, to name a few publications. Matthew holds a bachelor's degree from the University of Kansas and a master's degree from Columbia University.
Elizabeth Amirahmadi A native of Mazatlan, Mexico, Elizabeth has a deeply rooted passion for arts and culture that is reflected in her role as a founding partner of International Architects Atelier. She is very active in her community, serving on the boards of the Kansas City Municipal Art Commission and the Hispanic Chamber of Commerce of Greater Kansas City, and teaching at the University of Missouri. When not pursuing her true passion, that of creating innovative architecture, Elizabeth enjoys a good mystery novel. The award-winning designer received her Master of Architecture degree from the University of Nebraska at Lincoln.
Craig Serig An architect and an artist, Craig expresses his love of life and creative energy through his architectural design work and his oil paintings. As a founding principal and design leader of MOMENTA, Craig is instrumental in building the firm's practice through the implementation of creative, thoughtful and integrated design concepts. He is an active member of the American Institute of Architects, chaired his church's building committee, and served as a board member of the Independence Housing Coalition. Outside of his creative and community work, Craig enjoys riding his Harley Davidson Road King Classic and smoking ribs with his American Royal barbecue team.
---
---