The 15 Best Architects In Las Vegas
Who are the best architects in Las Vegas? Here are 15 candidates. Read, vote, and tell us who we missed in the comments section below.
***
The skyline of downtown Las Vegas has some of the most recognizable architecture around, with world-famous resorts and casinos making up the majority of the buildings. In addition to such monumental structures, Las Vegas boasts architectural works of art such as the Gehry-designed Cleveland Clinic and the Hoover Dam. Household names such as Robert A.M. Stern Architects have added to the city's architectural glory, but local architects are major contributors to the Las Vegas skyline, design community, and plans for the future.
Who are the top architects in Las Vegas? We've curated a list of the top 15 architects in the city, based on their talent, vision, and client satisfaction. They are named in no particular order. Once you've looked through the list, don't forget to vote for your favorite in the poll below. Let us know in the comments if you feel we missed an architect who meets the above criteria.
Sean Coulter Sean is an owner of Pugsley. Simpson. Coulter Architects, and the firm's design director. He is president of the American Institute of Architects Nevada chapter, and has won multiple awards from the organization, including the AIA Nevada Architecture Firm Award and AIA Nevada Young Architect award. In his spare time, Sean enjoys photography and won the 2014 AIA National photography contest. He earned his Bachelor of Architecture from Louisiana State University.
Brad Friedmutter In 1992, the Queens native founded the Friedmutter Group to specifically and exclusively serve the gaming and hospitality industry. Brad holds a nonrestricted Nevada Gaming License and has 35 years of experience in the industry. The firm recently won awards from multiple publications, including the Fodor's 100 and Best of Las Vegas lists, for their work on the Cosmopolitan of Las Vegas. Brad himself was called one of the "the biggest power players" by Business Insider.
Eric Strain For an architect who has won 29 design awards from the AIA Nevada chapter alone, Eric is surprisingly down to earth. His favorite word is "Dad" and his least favorite word is "can't." With his optimistic attitude, it's no surprise that he has been named Best Residential Architect in the 2008 HEIDI awards and received a Young Architect Citation at the national, regional, and state levels of the AIA. Eric is concurrently an associate professor at the University of Nevada, Las Vegas, and the principal of assemblageSTUDIO.
Joel Bergman With 45 years of experience and a worldwide reputation for his casino resort designs, Joel is a leader in the hospitality industry. In 2006, Joel won the prestigious Sarno Lifetime Achievement Award for Casino Design, and he was recently inducted into the UNLV Artists and Entertainers Hall of Fame. As the chairman and founding principal of Bergman, Walls & Associates Ltd., his projects include the Caesars Palace Expansion, Trump International Hotel, and The Signature at MGM Grand, to name a few. Joel graduated cum laude with a Bachelor of Architecture from the University of Southern California, Los Angeles.
John Anderson In addition to his duties as CEO of SH Architecture, John remains involved in a hands on way through project management, design oversight, and integrating sustainable design practices. With three decades of Las Vegas architecture experience, he has been involved in projects ranging from residential to educational. John's professional interests include integrated project delivery methods, and he is a member of the Design Build Institute of America. The LEED Accredited Professional considers sustainable design a responsibility, exciting challenge, and an essential part of being a good neighbor.
Suzana Rutar Suzana brings 25 years of professional experience to her role as principal architect of her self-titled firm. Over the past 18 years, her firm has earned a positive reputation with both clients and builders in Southern Nevada. Her experience includes project management for new construction and renovation projects with an emphasis on sustainable design and construction principles, which include industry codes and ADA requirements. Suzana received her Bachelor in Architecture degree from the University of Arizona, and remains involved with her alma mater.
John Klai, II John is a principal and co-founder of Klai Juba Wald Architects. He has overseen some of the firm's largest projects, including the MGM Grand expansion and the Seminole Hard Rock Hotel and Casino Resorts in Florida. The North Dakota State University alum holds a certificate from the National Council of Architectural Registration Boards and serves on the Nevada Board of Architecture. In 2015, John was elevated to the prestigious American Institute of Architects College of Fellows.
Richard Luke Richard received his Bachelor of Architecture with honors from the University of Technology in Sydney, Australia. The following year, he moved to Las Vegas, where he founded his own practice. Richard Luke Architects specializes in high-end luxury residential design, and he has earned a reputation as a coveted residential architect in Las Vegas. Luke has won Best of Houzz awards for service and design, a Golden Nugget Award for a custom residence, and a Street of Dreams award for "best architecture."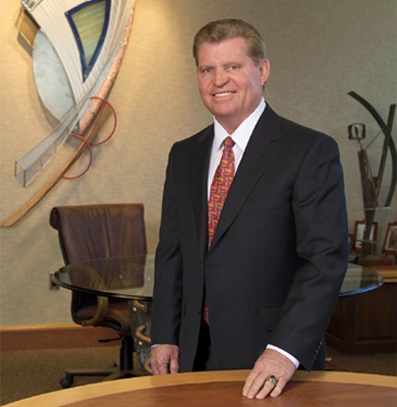 Ed Kittrell, Jr. Since 1979, Ed has been a partner of KGA Architecture, and in two short years became president of the corporation. Ed is in charge of construction documents, construction administration and construction management for all the firm's projects. His 30 years of architectural experience includes serving on local boards such as the Clark County Mediation Retrofit Board and Chairman of the Clark County Combined Board of Appeals. These activities have provided him with first hand knowledge of the codes, regulations and interpretations that affect building design.
Edward A. Vance Edward is the founder and president of EV&A Architects, a specialty design firm serving the hospitality, commercial and health care industries. He has been awarded the AIA Nevada Young Architect Citation, the AIA Nevada Service Award, and the AIA Nevada Silver Medal, the highest honor bestowed on an architect in the state. Edward served a three year term on the AIA National Board of Directors and in 2012, received his Richard Upjohn Fellowship. In 2014, he was elected to the AIA College of Fellows and received the AIA Regional Silver Medal.
W. Rick Sellers As a founding principal and president of Carpenter Sellers Del Gatto Architects, Rick brings 35 years of experience and design leadership to the firm. He has had the opportunity to work on award-winning projects such as the University of Phoenix Riverpoint Center, Andre Agassi College Preparatory Academy, and the LEED Silver Certified corporate headquarters for the Muscular Dystrophy Association. In 1997, Rick was selected as the AIA Nevada Young Architect Citation recipient. He donates his time to the Boy Scouts of America and serves on AIA committees such as the Committee for the Environment.
Kelvin Haywood The founder and president of KME Architects, Kelvin purposefully incorporates environmentally responsible and financially feasible ideas into his practice. He has has managed and designed projects such as prototype high schools, phase three of the world Market Center, and several hotel resort casinos in Las Vegas and throughout the world. Kelvin has served 22 years in the Air Force Reserve, receiving numerous awards and decorations, and has recently performed two tours overseas. He earned his Master of Architecture from the University of Nevada, Las Vegas.
Jim Van Compernolle In 1991, Las Vegas native Jim founded JVC Architects with a vision of an atelier where all members of the firm work closely together. He specializes in the types of buildings that make a city home: schools, medical facilities, churches, and community centers. Before starting his own venture, Jim gained experience as a project coordinator for the Mirage Casino and Resort. This experience, in addition to his architectural education at Arizona State University, proved invaluable in resolving design and construction challenges, and helped him discover his passion for the building the structures a community needs for its residents.
Paul Steelman The Atlantic City native began working as an architect in his father's architectural practice after graduating from Clemson University. While working on the first Atlantic City Casino and Resorts International, Paul met many renowned casino architects and eventually took a job with Joel Bergman and Steve Wynn. After designing many of the Mirage Resorts projects over a nine year period, he founded Steelman Partners, a practice specializing in entertainment design. He has been honored by The Sidney Artist Hall of Fame at UNLV for Outstanding Achievement in Architecture, a SARNO Lifetime Achievement Award, and a HOSPY Lifetime Achievement Award.
R. Brandon Sprague Since founding APTUS in 2003, Brandon expanded the company from a one-person venture into a successful firm with offices in Las Vegas, Seal Beach, and Chicago. A leader and visionary, he remains involved with every aspect of the firm's well-being. As passionate about architecture as he is about his entrepreneurial endeavor, Brandon is never far from a roll of sketch paper. He studied at the University of Illinois at Urbana-Champaign.
---
---