The 15 Best Architects in Little Rock & Fayetteville
Who are the best architects in Little Rock and Fayetteville? Here are 15 candidates. Read about them, vote for your favorite, and tell us who we missed in the comments.
***
Nowhere is the economic revitalization of Little Rock more apparent than on the Main Street Creative Corridor. An iconic center of art and culture, the project has brought buzz to the city. Similarly, Fayetteville has experienced a growing attention for its arts, music, and craft beer scenes. All of this positive press is a boon for the best architects in Little Rock and Fayetteville.
Which Arkansas architects stay ahead of the curve and serve as leaders in the industry? We've gathered the 15 best architects in Little Rock and Fayetteville, and listed them here in no particular order. Don't forget to vote for your favorite in the poll below! If you feel we've missed an architect who shines, let us know in the comments section.
15 Best Architects in Little Rock and Fayetteville: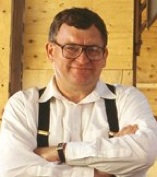 Maurice Jennings Maurice worked as a self-employed builder while pursuing his Bachelor of Architecture degree. Upon graduation, he was employed by Fay Jones, who he worked with for the next 25 years. Maurice became the first associate in Fay Jones and Associates Architects, and Fay Jones' only partner in Fay Jones + Maurice Jennings Architects. When Jones retired, the partnership of Maurice Jennings + David McKee Architects was established, becoming Maurice Jennings Architects in 2006.
John Allison John's four decades of architectural experience include co-founding a multidisciplinary firm and forming Allison Architects. Since its inception in 1995, his firm has been recognized for its thoughtful and responsive design and received multiple design awards. John received his B.A. and B.Arch from the University of Arkansas, and pursued continuing education at the Harvard Graduate School of Design. He is a past president of the Arkansas chapter of the American Institute of Architects, and has served on multiple industry boards.
Brooks Jackson As the president emeritus and founding partner of Jackson Brown Palculict, Brooks is actively involved in client communications, the design process, and the construction observation phase. Classical architecture serves as the catalyst for his designs, and he uses color, texture, and ancillary shapes to make new projects both fresh and timeless. In addition to leading his firm, Brooks is the founder of a community service organization and serves on several civic organization boards. He earned his arts and sciences and architecture degree from the University of Arkansas.
Tim De Noble Tim is the dean of the College of Architecture, Planning & Design at Kansas State University. He has taught at the University of Arkansas and Syracuse University, as well as in Italy and Mexico City. In 1997, he opened his firm, denoblearchitecture P.A., where he served as a principal, keeping a focus on the combination of modernism and vernacular building. Tim was most recently recognized by Ingram's Magazine as an "Icon of Education."
Richard Alderman In 1979, Richard joined WD&D Architects as an intern architect, and has worked his way up to his current position as CEO and president of the company. During his tenure, he has served as director of design and led operations for the Northwest Arkansas office since its inception. He has been principal-in-charge or project designer for many of the firm's signature projects. These have included the University of Arkansas Razorback Stadium, UALR School of Law, and Stephens Tower. 
John Connell Much of John's work as a principal at SCM Architects has been focused on higher education and historic preservation projects. He has been the principal in charge of several university projects including campus housing services for five major Arkansas schools. John is regarded as a consummate instructor by his team, and his leadership has earned the firm multiple awards, including the Merit Award by the American Institute of Architects Arkansas chapter. He received his Bachelor of Architecture from the University of Arkansas.
Rod Collins A registered architect and a licensed residential contractor, Rod is president of the husband and wife team of Rod Collins Architecture & Construction. His work has been featured in Architectural Digest, Modern Luxury, and Dwell Magazine. The LEED Accredited Professional has been honored with numerous awards, such as AIA Design Award for Sustainability and the Gerald D. Hines Design Award. He earned his B.Arch and MBA degrees from Rice University, where he was awarded the Arrant Medal for Most Promise to the Profession, and a JD from the University of Houston Law Center. 
Marlon Blackwell In 2014, Architectural Record described Marlon as having "a gift for seeing potential in the commonplace." The same publication previously recognized Marlon Blackwell Architects as Firm of the Year, and the firm has more recently been honored with two AIA National Honor Awards. In addition to his practice, Marlon serves as distinguished professor and department head in the Fay Jones School of Architecture at the University of Arkansas. He received his own undergraduate degree from Auburn University and a M. Arch II degree from Syracuse University in Florence.
Laleh Amirmoez After graduating from the University of Arkansas, Laleh worked her way to partnership, becoming president and CEO of Hailey/Armirmoez Architects. Through a merger, she later formed AFHJ Architects with Jim Foster. Laleh's goal is to design and create environments that can nurture personal growth and peace. Her residential projects have been published in At Home in Arkansas and Better Homes and Gardens, and she was awarded the President's Award and the Award for Excellence in Construction by the Associated Builders and Contractors.
Marc Manack Marc is an assistant professor in the Fay Jones School of Architecture at the University of Arkansas, and a founding principal of SILO AR+D. The architecture, research, and design practice operates out of Fayetteville and Cleveland, Ohio. Marc previously taught at the Kent State University College of Architecture and Environmental Design and at Ohio State University's Austin E. Knowlton School of Architecture. He received his own education, a BS in architecture and a Master of Architecture, from the Ohio State University.
Joe Stanley A native of Augusta, Arkansas, Joe is the founding principal and architect emeritus of Polk Stanley Wilcox Architects. A practicing architect for 42 years, he is now of counsel as an advisor to the firm and a volunteer board member of the Little Rock-based non-profit studioMAIN. Joe has been inducted into the Arkansas Construction Hall of Fame, and presented with a Career Distinguished Service Award by the University of Arkansas Fay Jones School of Architecture. A veteran of the US Army, he served on active duty for two years.
David McKee While completing a BFA at the University of Arkansas, David worked in construction as a mason and carpenter. After completing his Bachelor of Architecture, David joined the distinguished firm of Fay Jones and Associates. Upon the retirement of Fay Jones, David partnered with Maurice Jennings to establish their own firm. In 2006, David founded David W. McKee Architects, where he has continued to approach each project with enthusiasm and creativity as the principal architect.
Chris M. Baribeau As the principal architect of modus studio, Chris follows the idea that architecture can be sourced from the simple, everyday experiences of life. He believes architecture has the ability to enhance the quality of life and be inspiring to all people in a practical way. Since graduating from the University of Arkansas with a Bachelor of Architecture, Chris has worked on a wide range of well received, award winning, and widely-published architectural projects. He was involved with the Green Forest Middle School design, a project which earned an Arkansas AIA Merit Award and a Gulf States Region AIA Honor Citation Award.
Ron Shelby Ron's architectural experience spans 40 years, during which he has gained a wealth of experience in planning, design, project management, and construction administrative services. After graduating from the University of Arkansas in 1976, he came to Hight Jackson Associates, where he is today the CEO. Ron serves as a board member for the Arkansas State Board of Architects and Landscape Architects and Interior Designers. He is a member and past chairman of the Rogers Planning Commission and past chairman of the Rogers Historical Museum Commission.
Phil Purifoy A Texarkana native, Phil has been a principal in Fennell Purifoy since 1993. While pursuing his architectural studies at University of Arkansas (and a semester at Harvard University), Phil gained hands-on, practical experience working in construction over the summers. Phil has served as principal architect on award-winning projects such as the Maumelle Public Library, Dee Brown Library, and Arkansas Public Transit Safety and Resource Center. He is a past president of the AIA Arkansas Chapter, and a recipient of the Dick Savage Memorial Award for outstanding service to the chapter and the profession.
---
---