The 15 Best Architects in Nashville
Reading Time:
5
minutes
Although undoubtedly most famous as a country music mecca, Nashville is also home to a vibrant and growing arts scene. Nashville's friendly atmosphere makes for a collaborative community where musicians, visual artists, and even food bloggers easily pair up for unique results. This creative culture can be seen in coffee shops that double as art galleries, and in the architectural treasures that abound throughout the city. From the reconstruction of Fort Nashborough, originally built in 1780, to the neoclassical and Art Deco details of the Frist Center for the Visual Arts, a juxtaposition of styles composes this city.
Which architects are contributing most to the built environment of Nashville? These are the 15 best architects in Nashville, listed here in no particular order, have an eye toward the future combined with a strong understanding of historical place. Professional recognition, ongoing certifications, and client testimonials are a few of the metrics that helped us determine the 15 best architects of Nashville. Don't forget to vote for your favorite in the poll below!
The 15 Best Architects in Nashville
Nick Dryden Nick has been the owner of Dryden Architecture and Design D|AAD since 2001. The firm has won numerous awards for excellence and merit from the American Institute of Architects and Urban Land Institute. Their work on Germantown Court has been named one of the "Top Ten Multi-Family Developments In The Nation" by Urban Land Institute's Multi-Family Trends Magazine. He obtained his Bachelor of Architecture from the University of Tennessee at Knoxville.
Matt Taylor Before moving to Tennessee in 1996, Matt began his career working on civic projects for the State of Florida and the City of Jacksonville. As he became more involved in local design and planning issues, he sought to make a positive impact on his community by forming his own architecture firm. Matt founded Studio Eight Design with the goal of making a positive impact on the built environment by considering the big picture for their clients, building users, and communities. He obtained his BS in design and Master of Architecture from the Clemson University College of Architecture.
James Kennon James draws upon a rich background to provide knowledgeable leadership at kennon | calhoun WORKSHOP. In 2015, the WORKSHOP earned two of the 10 awards given as part of the annual AIA Tennessee Design Awards Program. James is in the midst of growing the firm to focus on educational, public sector and commercial type projects that are willing to engage in dialog on the environmental and energy impact of the designs. He received his Master of Architecture from Clemson University. 
Ryan Thewes A native of southern Indiana, Ryan graduated from the Ball State University College of Architecture and Planning. While in school, Ryan felt a strong kinship with Frank Lloyd Wright's ideas on architecture, which seemed to closely resemble his own. He went on to broaden his education of "organic architecture" (a term coined by Wright) by working for two successful former apprentices of Frank Lloyd Wright. In 2006, when Ryan relocated to Nashville, he set up his own architectural practice, and he now continues to press boundaries with award winning organic and modern structures that are unique to the area.
Hunter Gee Hunter brings more than two decades of experience in the planning and architecture industry to his role as principal at Smith Gee Studio. The native Nashvillian is an active member in the local design community, having served as president of the Nashville Civic Design Center and chairman of Nashville's Urban Land Institute. In 2007, Hunter received the Nashville Chamber's Emerging Leader Award. He holds a Bachelor of Architecture degree from the University of Tennessee.
Neal Hinson Neal, along with Don Miller and Beth Kickirillo, started HMK Architects with the goal of making a positive impact on the lives of real people and the communities they serve. The firm is committed to giving back, and they celebrated their 10 and 15 year anniversaries by partnering with charitable organizations like Habitat for Humanity and GraceWorks Ministries. As a principal, Neal is involved with projects from start to finish, bringing three decades of experience to the task at hand. Neal earned his Bachelor of Architecture from the University of Tennessee at Knoxville.
Jim Hastings The founding principal of Hastings Architecture Associates, Jim has been leading the firm and numerous award winning projects since 1985. He has been responsible for over $10 billion worth of architectural projects throughout his 36 year career. The firm is organized in a manner that allows Jim to be actively involved in all phases of projects, spend a significant amount of time with clients, and mentor the entire design team. Jim serves on the State of Tennessee Architecture and Engineering Licensing Board.
Manuel Zeitlin A native of Nashville, Manuel established Manuel Zeitlin Architects after moving back to Nashville in 1981. The firm seeks out a wide variety of design opportunities, including preservation award-winning projects that involve the adaptive reuse of historical structures, James Beard nominated restaurants, and custom modern residences. Manuel received a Bachelor of Arts in Architecture from Washington University in St. Louis, and a Bachelor of Architecture from the Boston Architectural Center in Boston. He is a past chairman of the interior design department at O'More College of Design, and former commissioner of the Franklin Historic District Commission.
E. Baird Dixon As a principal of Street Dixon Rick, Baird's leadership on educational and religious commissions have helped make these areas a source of strength for the firm. He has led several panel discussions on The Commons at Vanderbilt University, and participated in advanced study for campus residential communities and theater design at the Harvard University Design School. Active in both civic and professional organizations, Baird has served on the AIA's committee on the environment, and is a past president of the Middle Tennessee chapter. He obtained his BS in architecture from the University of Virginia.
Bill Johnson Bill worked with architectural firms in New York, Knoxville, and Nashville prior to forming William C. Johnson Architect in 1985. Concurrent with his professional practice, Bill has taught design theory and presentation rendering at the O'More School of Design for many years. His work has been featured in news articles and industry publications, and WCJA received the 2011 Historic Commission Preservation Award for design of a custom residence in Nashville. He earned his Bachelor of Architecture from the University of Tennessee.
Steve Gilbert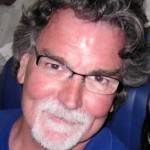 Steve has been a principal and owner of Gilbert/McLaughlin/Casella Architects since 1996. Like principals Steve McLaughlin and Jeff Casella, Steve is dedicated to ongoing personal involvement in the entire architectural process and committed to providing the highest quality of design and client service. The firm has received recognition from the AIA Tennessee and Middle Tennessee chapters, the Masonry Institute of Tennessee, and the Metro Historical Commission. Steve is a past president of AIA Middle Tennessee. 
Anna Roberts Anna is the founder and president of ARTifice LLC, established in 2008 to provide project owners expert advice and project representation throughout the design and construction process. Her philosophy is that every owner deserves to be educated about the process of design, and all designers should strive to create projects that are sensitive to the environment and their client's needs and budget. The firm's projects have included high-end residential, childcare facilities, private schools, and public schools. She recently expanded the firm's design capabilities by creating the Studio @ ARTifice as a full service architectural design studio.
Kem Hinton Kem has been a founding partner with Seab Tuck in Tuck-Hinton Architects since 1984. Kem was lead designer of the Tennessee Bicentennial Capitol Mall in Nashville, and he composed a book documenting the monumental endeavor entitled "A Long Path: The Search for a Bicentennial Landmark". In recognition of design excellence and professional accomplishments, Kem was elected to the prestigious AIA College of Fellows in 1998. Kem received his B.Arch from the University of Tennessee and his M.Arch from the University of Pennsylvania, and in his graduating year, attended a summer program at the Ecole des Beaux-Arts in Paris.
David P. Allard In 1995, David established his firm, later renamed Allard Ward Architects when Michael Ward became partner. In addition to private architectural practice, he has worked for the Department of Planning and Urban Renewal in Akron, Ohio, and taught at Florida International University. David served as University Architect at Vanderbilt University for eighteen years. He graduated cum laude with a Bachelor of Architecture from Ohio University, and earned a Master of Public Administration from Florida International University.
John TeSelle John founded his eponymous firm in 2000, with the goal of providing imaginative, attentive, and careful design to both residential and commercial clients. A distinguishing characteristic of his approach is that he personally coordinates all the drawings, writes the specifications, and draws every detail on the construction documents. John keeps his practice size small, so that he is able to provide this level of consistent attention to every job. He earned his BA in Russian and Mathematics from Vanderbilt University, and his Master of Architecture from The Ohio State University.
---
---