Who are the best architects in New Orleans? Here are 15 candidates. Vote for your favorite below and tell us who we missed in the comments section.
***
Nothing reflects the history and multicultural heritage of New Orleans as well as the city's architecture. The Garden District boasts ornate mansions in Greek Revival, Italianate and Queen Anne Victorian styles, while the earliest housing type, the minimalist Creole Cottage, can still be found in the French Quarter. Post Hurricane Katrina, New Orleans has restored historic buildings and rebuilt safe, sustainable, and affordable houses. Internationally acclaimed and top local architects alike contributed to the cause–designing, planning, and re-establishing New Orleans as an world-class architectural force.
Who are the best architects in New Orleans? We've curated a list of the top 15 architects in the Crescent City, based on talent, experience, and a spirit of community design. We feel this list is comprehensive, but let us know in the comments if there is someone we left off the list. Don't forget to vote for your favorite in the poll below!
Marina Palumbo Marina holds a Master of Architecture from Tulane University, and brings 20 years of professional experience to each project. She has worked on numerous adaptive reuse projects and historical residential renovations in New Orleans and San Francisco. In 2006, M.A. Palumbo Studio launched Creative Spaces & Elements llc, a modular custom closet resource. Marina's work has been featured in Inside New Orleans, New Orleans Home & Lifestyle, and New Orleans Magazine.
David Waggonner David is president of Waggonner and Ball, an award-winning practice with work ranging from historic preservation to modern institutional projects. After Hurricane Katrina, David saw an opportunity for New Orleans to reinvent itself as a sustainable city that embraces water. He championed a process that examines history, soils, biodiversity, infrastructure networks, and urban space, along with the forces of water. This holistic foundation for design was first developed during the Dutch Dialogues and continues through the Greater New Orleans Urban Water Plan.
Dennis Brady Before receiving his Master of Architecture from Massachusetts Institute of Technology, Dennis served in the Peace Corps and completed his undergraduate schooling at Louisiana State University. Prior to independent practice, Dennis worked in London, Cambridge, and New Orleans. During his time with Perez Associates, he was involved with planning the 1984 World's Fair. He has practiced architecture independently for over 35 years, and maintained offices in New Orleans with interludes in Saudi Arabia, Kuwait, and Tunisia.
Michael Cajski and Van Tran Volume Zero, the name of Michael and Van's husband-and-wife architect firm is based off of a quote by architect Louis Kahn. Michael is a LEED Accredited Professional who earned his Master of Architecture from Tulane University. Van also earned her Master of Architecture from Tulane University, where she was on the Dean's List, and was awarded the New Orleans HDLC Achievement Award for Restoration. The duo consider their work to be a craft, and in addition to designing residential and commercial projects, serve as an on-call firm for the Housing Authority of New Orleans and the Archdiocese of New Orleans.
Creed W. Brierre Creed has worked for the oldest and now largest architectural firm in New Orleans since 1975. In 1979, he was named Principal while under the name Mathes, Bergman, and Associates, Inc.  In 1999, he was named President and in 2001, the firm name changed from The Mathes Group to Mathes Brierre Architects. He has served as president of local and state chapters of the American Institute of Architects, and most recently as Host Chapter Chair for the 2011 National AIA Convention.
Steve Dumez Steve is the director of design at Eskew+Dumez+Ripple, and under his leadership the firm has won numerous national and regional awards for design excellence. He is a past president of American Institute of Architects Louisiana and New Orleans, and serves as an active professional mentor within the region. Steve's projects have been published in several books as well as national architectural and design magazines such as Architect, Architectural Record, and Contract. The Houma native studied at Louisiana State University and Yale University.
Peter Waring Peter's extensive education includes a Bachelor of Architecture, Master of Architecture, and Master of Business Administration from Tulane University. He received an Honorary Associate of Occupational Studies from Southeast College of Technology, and he is an Honorary Fellow of the Smithsonian Institute. Peter's 30 years of experience includes residential, commercial, healthcare, and sporting facilities, to name a few. His work has garnered a number of awards including recognition from the New Orleans Historic District Landmarks Commission and the City of New Orleans.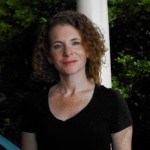 Stephanie Adler Stephanie established Adler Design Build to offer clients a comprehensive approach to the construction process. Stephanie acts as the clients' advocate and liaison, and her goal is to streamline the building process so that the project stays on task and within budget  She is licensed as both an architect and interior designer with experience in all aspects of architecture, interior design, and construction. Her all-inclusive design-build firm can handle all aspects of the building process, from design to permit, and construction to completion.
Lee Ledbetter The founder of Lee Ledbetter & Associates received his B.S. Arch from the University of Virginia, and studied at the Institute for Architecture and Urban Studies in New York. Lee received his M. Arch from Princeton University, where he was awarded the AIA school medal along with three merit scholarships. He has served as a visiting instructor at Columbia University Graduate School of Architecture, Planning and Preservation and at Tulane University School of Architecture. Lee was selected as as one of fifty "New Tastemakers" by House and Garden, and described as "one of twenty outstanding talents in the design community" by Metropolitan Home.
Brian Gille Brian received his Master of Architecture degree from Tulane University, and through the Russo + Sonder Internship Award was able to work and study in New York City. He also studied at the San Francisco Art Institute, where he participated in the Center for Architecture & Urban Studies with several nationally recognized architects. Thanks to his broad educational background, Brian is able to assimilate complex design programs and assemble them into creative building solutions. His professional experience ranges from complex, multi-story hospital projects to commercial and residential scale projects, and he enjoys designing it all equally.
Wayne Troyer Wayne is the principal and design director of studioWTA, the firm he founded in 1992. Born and raised in the Ninth Ward, Wayne now calls the city's Lower Garden District home. His philosophy is that every day brings a new opportunity for creative problem solving, and he has been recognized with design awards for carefully studied planning, innovative use of materials, and expressive architectural detailing. Wayne earned his Bachelor of Music at Loyola University, and his Master of Architecture from Tulane University, where he regularly serves as an invited critic and studio instructor.
Wm. Raymond Manning As the owner and managing principal of Manning Architects, Ray has built the firm's local and national reputation in architecture, interior design, urban design, and planning. The majority of Ray's work has been the development, planning, and urban design of the City of New Orleans. After Hurricane Katrina, Ray spearheaded the Bring New Orleans Back Commission Neighborhood Planning Process, the City's Master Plan, and numerous other efforts to reinvigorate and restore the city. He holds a Bachelor of Architecture from Southern University, a Master of Architecture from University of Michigan, and has completed continuing education at Harvard University and Dartmouth College.
Donald Fant Donald is the director of design at Woodward Design+Build, where he oversees Woodward Design Group among other responsibilities. Donald's 30 years of professional experience include senior design and management roles in other local architecture firms. He earned a Bachelor of Architecture from Louisiana State University, and took graduate courses at the University of New Orleans. He is a member of the New Orleans Chapter of the American Institute of Architects and has served on the Board of Trustees for St. Andrew's Episcopal School in New Orleans.
Terri Dreyer As one of the owners and founding partners of NANO, Terri provides comprehensive architectural and interior design experience for all phases of design projects. Terri earned her Bachelor of Interior Design from Louisiana State University, and her Masters of Architecture from Tulane University. She also studied environmental design at Parson's School of Design, and completed the Goldman Sachs 10,000 Small Businesses program. Terri has been recognized with an AIA Honor Award, New Orleans City Business Top 40 Under 40 Award, and a Royal Institute of British Architecture Award while working abroad in London.
John C. Williams John earned his bachelor's and master's degrees in architecture from Tulane University, as well as a BS in psychology. Since 1975, he has worked in the architecture industry and his broad range of experience includes planning, design, project management, and master planning. John served as treasurer and president of the AIA New Orleans, and organized design charrettes for the New Orleans riverfront, Oak St. commercial area, Algiers, downtown and the French Market for stakeholders and planners. His firm has been honored with design awards from the Historic District Landmarks Commission, the Vieux Carré Commission, the AIA New Orleans and others.
---
---