Who are the best architects in New York City? Here are 15 candidates. Vote for your favorite and tell us who we missed in the comments section below.
***
Consistently on the cutting edge of fashion, architecture, and design, New York City is filled with the highest ranks of tastemakers, leading designers, and some of the best architects. Setting trends that are followed all over the world, all eyes are on the work of these designers and architects.
Narrowing the list down to the top 15 best architects in New York City was no easy feat. A great architect looks to the future with innovative ideas and modern technology, yet respects and appreciates the history and context of the spaces they design. Each of these architects have earned their place on our list, but the city is home to many talented architects. If there is an architect that you would like to have seen on this list, let us know in the comments section.
Don't forget to vote for your favorite architect in the poll below!
Top 15 Best Architects in New York City:
Annabelle Selldorf The German native earned her Bachelor of Architecture degree from Pratt Institute and her Master of Architecture from Syracuse University in Florence, Italy. In 1988, Annabelle established Selldorf Architects, and she remains the firm's principal. She is a member of the American Institute of Architects College of Fellows and an academician of the National Academy Museum, and she serves on the boards of the Architectural League of New York and the Chinati Foundation. In 2014, she received the American Academy of Arts and Letters Architecture Award.
Alan Wanzenberg Inspired by neighborhood architecture as a boy, and later by the evolving New York art world, Alan has been widely sought after for his craftsmanship. He is the founder and principal architect at Alan Wanzenberg Design LLC. His chief ability is to make all parts of a project coherent. This meticulous approach to architecture, interiors and product development has earned him consistent mention in Architectural Digest's AD 100 and a national feature in The New York Times. Alan graduated from University of California Berkeley with a bachelor's degree in architecture, and later with his master's degree from Harvard University Graduate School of Design.
Tod Williams & Billie Tsien Tod and Billie's architectural practice focuses on work for institutions: schools, museums, and not-for-profits. They believe that architecture is the coming together of art and use, and measure the value of their work by the quiet pleasure of the lives lived in their buildings. The husband and wife team have been awarded highly prestigious awards every year since co-founding their practice in 1986. Most recently, Tod Williams Billie Tsien Architects was awarded the AIA Architecture Firm Award, and both architects were honored with a National Medal of Arts, presented by Barack Obama.
Robert A.M. Stern Because he is one of the nation's preeminent architects, we would be remiss not to include Stern on our list. As founder and senior partner of Robert A.M. Stern Architects, he personally directs the design of each of the firm's projects. Robert is also the J.M. Hoppin Professor of Architecture and Dean of the Yale School of Architecture, and has taught at Columbia University. He is the author and co-author of several books on architecture, including a new release in April 2016, and 19 books on his work have been published. He is a Fellow of the American Institute of Architects, and has received the AIA New York chapter's Medal of Honor and President's Award, among numerous distinguished awards.
Thomas Kligerman Thomas is the co-founder of Ike Kligerman Barkley. For over 25 years, from Manhattan to Aspen and beyond, they have specialized in creating personalized living spaces. This firm's focus on materials selection and working across styles and time periods has earned them numerous awards, including the AIA New York Chapter Award. Their life-enhancing designs have been featured in two books, "Ike Kligerman Barkley:Houses" and "The New York Shingled House." Thomas earned his Bachelor of Arts from Columbia University, and his Master of Architecture degree from Yale School of Architecture.
Peter Marino Peter's namesake internationally acclaimed firm is based in New York City, with 160 employees and offices in Philadelphia and Southampton. He has been elevated to Fellow by the American Institute of Architects, repeatedly included in Architectural Digest's AD100, and named a "Design Giant" year after year by Interior Design magazine. Not confined to architecture, Peter was recently named to the Business of Fashion 500 list, an index of the most important people shaping the fashion industry. He holds an architecture degree from Cornell University, and sits on the boards of the New York Foundation for Architecture, the Venetian Heritage Foundation, and the International Committee of the L'Union Centrale des Arts Décoratifs.
William T. Georgis Prior to establishing his own firm in 1992, William was an associate architect at Robert A.M. Stern Architects, where he designed the winning entry, and supervised to completion, the Norman Rockwell Museum at Stockbridge, Massachusetts. His work has been exhibited at the National Academy of Design and Columbia University, and included in the permanent collection of the Metropolitan Museum of Art, The Art Institute of Chicago, and the Denver Art Museum. In 2013, a monograph of his work, "Make It Fabulous: The Architecture and Designs of William T. Georgis" was published. William graduated from Stanford University with a Bachelor of Arts, and Princeton University with a Master of Architecture.
Alexander Gorlin After returning from the American Academy in Rome, where he won a Rome Prize in Architecture, Alexander opened his Manhattan practice. The firm's landmark Spring Creek Affordable Housing was featured at the Museum of the City of New York's new exhibit, "Affordable New York: A Housing Legacy." Alexander's award-winning work is the subject of a monograph, and he himself is the author of numerous books, as well as criticism in the The New York Times and The Wall Street Journal. He is a graduate of the Cooper Union School of Architecture, and received his Master of Architecture from the Yale School of Architecture.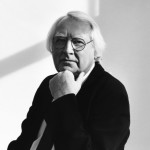 Richard Meier A Pritzker Prize and AIA Gold Medal winning architect, Richard has received the highest honors in the field. He completed his architectural training at Cornell University and established his own office in New York City in 1963. His firm's projects have received 30 National Honor Awards from the American Institute of Architects, and over 50 from the New York AIA and other regional chapters. Meier's work, which makes striking use of abstract designs and the color white, is instantly recognizable and internationally respected. Achieving rights on our 15 best architects in New York City list.
Toshiko Mori Toshiko is the principal of Toshiko Mori Architect, and the Robert P. Hubbard Professor in the Practice of Architecture at Harvard University Graduate School of Design, where she was previously chair of the Department of Architecture. She has been awarded the Academy Award in Architecture from the American Academy of Arts and Letters, and the Medal of Honor from the AIA New York Chapter. In 2009, she established VisionArc, a think tank dedicated to exploring the role of design within complex social and environmental issues. She has designed institutional projects for Brown University and Syracuse University, and her work was exhibited in the Cooper-Hewitt National Design Museum's "Design Life Now: National Design Triennial 2006" and at the Guggenheim Museum.
Calvin Tsao & Zack McKown Tsao & McKown are exhibition designers for Beauty, the fifth installment of the Cooper Hewitt, The Smithsonian National Design Museum's contemporary design exhibition series. Calvin is a former vice president for design excellence of the AIA New York chapter, and has taught at the Harvard Graduate School of Design, the Cooper Union, Syracuse University, and at Parsons The New School for Design. Zack sits on the boards for the Design Trust for Public Space and Scenic Hudson, and helped to found desigNYC, a nonprofit that assists deserving community groups in need of design services. Both architects have been elevated to the American Institute of Architects College of Fellows, and have received the Cooper Hewitt Smithsonian National Design Award for Interior Design.
Deborah Berke In the summer of 2016, Deborah will become the Dean of the School of Architecture at Yale University, where she has been an adjunct professor since 1987. She will continue to direct the creative work at Deborah Berke Partners, as she has done throughout her academic career. She was the recipient of the first Berkeley-Rupp award, given by the University of California at Berkeley to a "distinguished practitioner or academic who has made a significant contribution to promoting the advancement of women in the field of architecture, and whose work emphasizes a commitment to sustainability and the community." Deborah is a Fellow of the American Institute of Architects, and held leadership roles on the boards of many design-related organizations.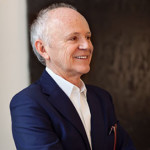 Steven Harris The Northern Florida native is the founding principal of Steven Harris Architects, who has completed diverse, AIA award-winning projects that range from a Manhattan townhouse to a Queens bowling alley and pool hall. He has taught at Princeton, Harvard, and Yale, where he has been a professor of architecture for the past 25 years. He received his own architectural education at New College, the Rhode Island School of Design, and Princeton University. Harris has been inducted into the Interior Hall of Fame, and his work is regularly featured in a variety of international publications and books.
Lee F. Mindel In 1978, Lee established Shelton, Mindel & Associates with his late partner Peter Shelton. The firm has received numerous honors, including 28 AIA awards and seven Interior Design magazine Best of Year awards, and their work has been showcased in both traveling and permanent museum exhibitions. Along with Lee, Peter has been recognized as a Dean of American Design, and been inducted into the Interior Design Hall of Fame. Peter earned his Bachelor of Arts with Distinction in Architecture at the University of Pennsylvania, and his Master of Architecture from Harvard University.
Gil Schafer III An award-winning residential architect for more than 25 years, Gil has had work published in Architectural Digest, Elle Décor, and House Beautiful, to name a few. Born into a family with an architectural legacy, he grew up with a strong sense of how a well-built, thoughtfully-designed home can bring pleasure to daily life. Gil completed undergraduate studies in Growth & Structure of Cities at Haverford College and Bryn Mawr. He subsequently earned his master's degree from Yale School of Architecture, where he was the recipient of the H. I. Feldman Prize, Yale's highest honor for studio work. Which is how he made our 15 best architects in New York City list.
---
---