Image courtesy of Flickr user due_mele
Who are the best architects in Portland, Maine? Here are 15 candidates. Vote for your favorite and tell us who we missed in the comments section.
***
The waterfront city of Portland is proud of its maritime heritage and committed to landmark preservation. Despite having four major fires in the city's history, Portland retains much of its 19th century architecture and character. From a trading and fishing settlement to a booming metropolitan city, Portland successfully incorporates a rich history into a modern urban environment. Portland's revitalized warehouse district and well preserved Victorian residences on the Western Promenade seamlessly connect the past with the present.
Thanks to the finesse and talents of local architects, commercial and residential Portland buildings are designed with consideration to context and an eye toward the future with sustainable design. Listed here, in no particular order, are our picks for the top architects serving Portland, Maine. Who is your favorite? Vote in the poll below, and let us know in the comments if there is an architect you believe should be on this list.
Rob Whitten Rob founded Whitten Architects in 1986, and deliberately keeps the size of the firm small so that he can remain involved in every project. He is a Massachusetts native who attended undergraduate school at Middlebury College in Vermont and graduate school at the University of Pennsylvania in Philadelphia. Rob specializes in New England residential design, and has developed an appreciation for gardens and landscape since renovating his home on Munjoy Hill. His philosophy is that a well-designed home should fit its site and context, and once completed, look like it's always been there.
Steven G. Cecil Steven's passion for planning and design was fostered during his high school years, when he stayed with a talented French architect while travelling abroad. Their long talks inspired Steve, and he later earned his Master of Architecture and Urban Design from the University of Washington. Steve also holds a Bachelor of Arts in Economics and Philosophy from Trinity College in Connecticut. He founded The Cecil Group, and in 2015 his business merged with Harriman Architects + Engineers to create one firm.
Kevin Browne Kevin received his Bachelor of Architecture from Norwich University in Vermont. He keeps up to date with new construction technologies and energy-efficient techniques through continuous research, educational seminars and training. Kevin has worked hard from his days as a drafter to owning his own firm, Kevin Browne Architecture. Kevin has spent the last 16 years in the residential architecture field, and believes that a successful project is a close collaboration between the architect, builder, and client.
Carol Morrissette While Carol is the sole proprietor of Residential Design Studio, her successful business model involves pulling together teams of highly qualified professionals on a wide variety of projects. To ensure the best possible fit for her clients, Carol partners with larger firms and colleagues who work as individuals. As the lead designer of the studio, Carol remains involved with her clients throughout the entire design and construction process. She believes that "design is an experience," and aims to make the entire process enjoyable.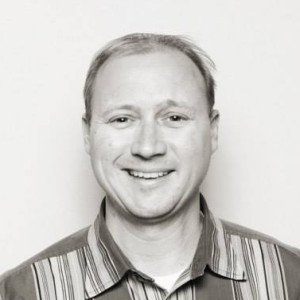 Harry Hepburn Harry has over 15 years of professional experience with leading firms in Portland, Boston and Hartford. In 2012, he partnered with architect Christopher Briley to found the firm Briburn. The founders practice "architecture for life," and specialize in energy efficient, environmentally friendly design. Since 2006, Harry has served as a board member and events committee member for the Portland Society of Architects.
Kevin Moquin Kevin is a LEED Accredited Professional and a building science enthusiast who designs spaces to promote health and efficiency, and to increase value. He is a founding board member of the Portland Society of Architects, and specializes in mid century architecture and conservation. Kevin graduated magna cum laude with a Bachelor of Architecture from Wentworth Institute of Technology. His volunteer experience includes designing homes in Greenfield, MA and Freeport, ME for Habitat for Humanity.
John Whipple For 16 years before establishing Whipple | Callender Architects with colleague Anne Callendar, John worked as a sole proprietor. He has practiced architecture in Portland for over 35 years, with a family legacy tied to the wooden ship-building industry of Bath. John earned a BA in English from Lawrence University, and went on to obtain a master's degree from Yale School of Architecture. He also served in the military, receiving an officer commission from the U.S. Army's Officer Candidate School at Fort Bening, Georgia.
Winton Scott  Before founding Winton Scott Architects, Winton worked with some of the most highly respected architectural firms in the country and accepted teaching appointments at Boston Architectural Center and Yale School of Architecture, among others. One of Winton's special interests is urban design. His design-oriented architectural practice has been recognized numerous times for design excellence by the Maine and New England Chapters of the American Institute of Architects, as well as the United States Green Building Council. He received his B.Arch with highest honors from the University of Texas.
Dwight M. Herdrich Dwight is a Michigan native who completed his Masters of Architecture at the University of Michigan. After spending a few years in San Diego, he moved to Portland and joined Houses & Barns by John Libby in 1998. He pursued projects on his own in Sarasota, Florida before returning to Maine to found his multi-disciplinary design firm. When not working on architecture projects, Dwight creates and plays original music and has published two CDs of his work.
Scott Simons With over 30 years of professional experience, Scott has developed a reputation for thoughtful and innovative design solutions. He has served as a design critic at leading institutions, including the University of Pennsylvania, Harvard University, and Northeastern University. Scott is a founding member of the Portland Society of Architects, and is on the AIA Maine Board of Directors. He earned his BA at Dartmouth College and his M.Arch from the University of Pennsylvania.
Phil Kaplan Phil is a principal of Kaplan Thompson Architects, a firm known for their approachable team process referred to as "The Not So Big Ego." He is a co-founder of the Portland Society of Architects, and a founder of the "10-Minute Architect" program which gathers architects together twice a year to provide free services for community members. The Baltimore native received his B.Arch. from Carnegie Mellon University in Pittsburgh. Phil is a LEED Accredited Professional, and attracts a national following to his educational and entertaining podcast, "Green Architects' Lounge."
Will Winkelman Will has been practicing architecture for 29 years, most of that time focused on residential work. A native of Memphis, Tennessee, Will earned his B.Arch from the University of Houston, and started his career at a large design-oriented firm in San Francisco. Taking a leap of faith, he moved to Maine and discovered Peaks Island, his home for the last 26 years. In 2007, Will established Winkelman Architecture with the goal of keeping his practice small so he could remain engaged in the detail and nuance of all of the office's projects.
Caleb Johnson Caleb is the owner of Caleb Johnson Architects, and remains intimately involved with every project as the firm's director of design. He is a consummate professional and a passionate architect who is interested in how the arts intersect. His firm's work has been featured in Maine Home + Design, Better Homes and Gardens, and the Portland Press Herald. Caleb earned his Master of Architecture from Andrews University.
David Matero David was born and raised in Norway, Maine, an hour north of Portland, and spent most of his time involved in outdoor activities like baseball, golf, and skiing. He completed his architecture degree at Roger Williams University, and started his career with RG Roesch Architecture and Landscape Architecture in NYC.  David eventually returned to Maine and partnered with lighting designer, Greg Day, to form DayMatero studio. In 2011, David and Greg split companies, (continuing to work together) and David Matero Architecture was formed.
Bruce Butler Bruce is the sole proprietor of By Design, and provides personal attention and hands-on oversight to clients throughout the design and building process. One of Bruce's talents is his ability to draw out his clients' ideas and make the "house in their head" a reality that is compatible with a specific site. A LEED Accredited Professional, he is especially interested in opportunities for designing environmentally neutral houses and house additions. He earned his BFA from Dartmouth College and his Master of Architecture from Harvard Graduate School of Design.
---
---