Who are the best architects in Portland, OR? Here are 15 candidates. Vote for your favorite and tell us who we missed in the comments section.
***
Portland is a city full of creative and free thinkers, which means its designers and architects have a knack for expressing their talents to the fullest. With incredible structures like the KOIN Center building and the elegant Benson Hotel, it's easy to see where Portland architects draw their inspiration. Not only does Portland flex its creative muscles freely, the city loves to go green in as many ways possible. In fact, as of 2009, Portland has the second highest number of LEED accredited "green" buildings of any city in the U.S.
In a city full of talented and eco-friendly designers, we've gathered the top 15 architects in Portland. How did we determine our finalists? We looked at ratings and reviews on various websites including Houzz, Yelp, and Thumbtack. We also combined rankings reported by Arch Daily and Portland Business Journal. Have a look at our list below!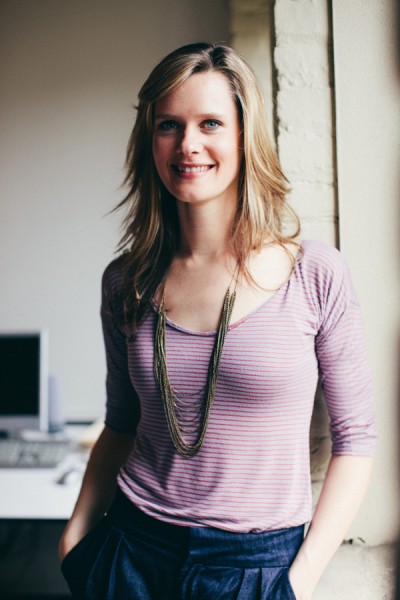 Owner and Principal Designer, Allisen Larsen, applied her 13+ years experience in the field of Interior Architecture and Design to establish Introspecs, a full-service Interior Design firm based in Portland. Introspecs works with residential and boutique commercial environments throughout the Pacific Northwest with a focus on holistic intelligent design. Previous clients appreciate Larsen's knowledge and professionalism.
Nordby Design Studio, Architecture & Interiors LLC
Architect Jon Nordby and Vice President of Interiors, Julie Nordby make up Nordby Architecture LLC, which was established in 2002. The duo has over 40 years combined experience including a diverse variety of both residential and commercial projects. Nordby Design Studio has received awards including Building Industry Association's Remodelers Award of Excellence in 2007. Former clients praise the team for their knowledge and eye for detail.
Designer Benjamin Silver specializes in restoration and surface design and has a passion for 1920s and mid-century homes. His works have been featured in publications including Elle Décor and Portrait Magazine. Previous clients have praised him for his vast knowledge of the industry and the positive energy he brings to each project.
Lead Designer, Mark Stewart has been designing since high school, showing his true passion for the industry. His designs can be found in both custom and stock homes across the United States as well as internationally. Stewart has earned several prestigious honors, including Home Magazine's "Well Crafted Home," and he became a guest designer on ABC's Extreme Makeover Home Edition starting in 2007. Staying on the cutting edge of the industry, Mark Stewart developed the Full Service Mark Stewart Design in 2010, offering clients a streamlined experience to view their future home using photo-realistic rendering and 3D technology.
Principals Dave Giulietti, AIA and Tim Schouten, AIA founded Giulietti Schouten Architects in 1987. The six-person firm focuses on residential projects and light commercial buildings and have worked on projects throughout the Pacific Northwest and nationally. Managing a small firm has allowed Giulietti and Schouten to maintain strong communication with each client to meet their specific needs. Former clients appreciate that the firm is professional, creative, and easy-going.
Founding principals Adam and Lisa Christie established Christie Architecture LLC in 2004. The firm offers architecture, furniture, and interior design services to residential and small commercial projects. Having completed many projects throughout the Pacific Northwest, the duo pays keen attention to detail and places a high emphasis on craftsmanship and meeting clients' needs. Past clients claim Christie Architecture is efficient, skilled, and easy to work with.
Richard E. Brown is the founder and Principal Architect of Richard Brown Architect. The firm has worked in the area for over 25 years on projects ranging from residential to commercial and institutional environments. Richard Brown Architect has won several awards from American Institute of Architects. The firm's projects have also been published in Oregon Home Magazine, Better Homes and Gardens, and many others.
Jeffrey L. Miller Architect, PC
Seasoned architect, Jeffrey L. Miller has proudly completed over 500 residential projects over the past 34 years in Oregon, Washington, California and Hawaii. He specializes in new house design and home remodels, tending to exceed expectations while sticking to the timeline and budget, according to previous clients. Miller's work has won awards including Northwest Wall and Ceiling Bureau's Outstanding Project of The Year Award in 2003.
Fraley and Company's Lead Designer, Joel Fraley has over 25 years of experience in all phases of design and construction. His architecture firm specializes in residential and light commercial projects. Past clients appreciate that he is thorough and easy to work with, and have praised him for being thoughtful and full of ideas.
Marty Buckenmeyer has over 20 years of experience in residential and commercial design under his belt. He specializes in residential remodels, additions, and new construction. Claiming that he is easy to work with, former clients appreciate that he is thoughtful and insightful, bringing creative designs and ideas to the table.
Nathan Good Architects is a Portland firm that specializes in custom green architecture. Owner, Nathan Good has over 25 years of experience in the industry and was the fifth individual to receive the LEED Accredited Professional designation. The firm's work has earned many awards including Sunset Magazine's Western Home Award and Green Builder Magazine's Green Home of the Year. Former clients appreciate Good's nature of being easy to work with, helpful, and creative.
Boora Architects is a mid-sized architecture firm based in Portland that works on projects locally and across the United States. They create spaces ranging from residential and workspaces to cultural and educational environments. The firm has won several awards including four interior design awards from IIDA Oregon. Past projects completed by Boora include Clackamas High School, the first high school in the country to be LEED certified silver in 2002, and the Lincoln Hall renovation in 2008.
Owner and Lead Designer, Ryan Zink has over 10 years experience in the industry, including his work in professional contracting and teaching drafting at the College of Engineering at OSU. Zink Design Services LLC focuses on residential projects, including new construction and remodels. Past clients praise his attention to detail and finished work.
Howells Architecture + Design, LLC
Michael Howells has a personal passion for renovation, which means he puts his whole heart into his projects. The LEED accredited professional brings over 15 years experience to Howells Architecture + Design, LLC. Several of his kitchen and bath projects have been featured in publications including Portland Monthly, The Oregonian, Better Homes & Gardens Kitchen + Bath magazine and more.
ZGF Architects LLP is a large design firm headquartered in Portland with multiple offices across the United States. The firm has a diverse portfolio of commercial offices, healthcare and research buildings, libraries, museums and more. With a focus on design excellence and exceptional client service, there's no surprise the firm has received many awards, including taking spot 17 on ArchDaily's list of the top 300 US Architecture Firms.
Be sure to vote for your favorite architect in our poll below. Did we miss someone on our list? Let us know by leaving a comment!
---
---