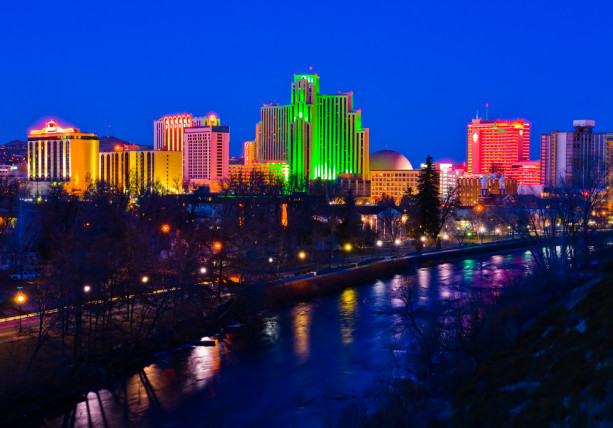 Who are the best architects in Reno and Tahoe, Nevada? Here are 15 candidates. Vote for your favorite and tell us who we missed in the comments section.
***
A talented architect will take into consideration the context and environment of the space they are designing, and the Reno-Tahoe area has enough history and spectacular natural setting to make their work here both interesting and exciting. It is also home to some gorgeous architecture, such as the St. Thomas Aquinas Cathedral and the Fleischmann Planetarium & Science Center, to keep the architects inspired.
Who are the premiere architects of Reno and Tahoe? We've done the research, and listed here in no particular order, are the area's finest. They are known for their sustainable practices, client-centered philosophies, and community involvement. Let us know who your favorite is by voting in the poll below, and if we left anyone off the list, give them a shout out in the comments.
Douglas Worth A registered architect and licensed general contractor with a passion for hands-on building, Douglas has earned the respect of colleagues and clients. He has over 30 years of experience working on hospitality and gaming projects, and founded the WorthGroup family of companies in 1990. His firm has contributed to over $4 billion in completed construction value, and Douglas has recently returned to an active management role as his business grows and expands. Douglas received his architectural degree from the University of Nebraska, and attributes his success to the work ethic he learned growing up in a rural area of the Midwest.
Steve Hendricks A Certified Green Professional, Steve's passion for green building goes beyond the current trend – he views the movement as a principle to be followed in developing and designing a better, healthier place to live. In 1994, Steve began his career in the design business and today operates as a one man firm, dedicating his full attention to each client and providing a high quality of service. His devotion to fulfilling his clients' home design visions is evident in the satisfaction expressed by his clients. Steve was recently awarded a Best of Houzz 2015 award in service, and is a Houzz recommended architect.
Keith Kelly Along with Tim Stone, Keith co-founded Kelly & Stone Architects-a firm regularly featured in Mountain Living Magazine including Mountain Living's 2012 List of Top Mountain Architects. The firm's specialty is custom home design and construction, and Keith brings 20 years of experience in architecture, construction, and project management to the table. Prior to forming Kelly & Stone, Keith designed and managed a wide range of projects in Aspen, Vail, Steamboat Springs, and various other resort communities. He holds a Bachelor of Architecture from Texas Tech University.
Brad Van Woert Brad blends contextual historic observations with modern technologies, creating designs that are bold in form and literal in their functional interpretation. With over 35 years in the industry, Brad has designed and seen built several hundred projects that make up the community. His professional experience includes architectural designs ranging from small remodel projects to multi-million dollar facilities, and his designs have won numerous awards from the American Institute of Architects. Brad holds a Bachelor of Architecture from the University of Oregon.
Elise Fett Elise is the president and owner of Elise Fett & Associates, an award-winning architectural/engineering firm recognized by both the Tahoe Regional Planning Agency and Tahoe Quarterly Magazine. While she has designed homes in some of the most prestigious Lake Tahoe neighborhoods, Elise is also able to provide cost-effective designs for anyone looking to build or remodel a home. She understands that no two people will agree on every aspect of design, so her philosophy is to work across the table with her clients during the design phase to provide them with a unique home fitting their personality and lifestyle. With 20 years of experience, Elise can help mitigate the intimidation factor of the construction process and design a space that truly reflects her clients.
Jack Hawkins In 1994, Jack established Hawkins & Associates, a firm committed to creating beautiful, functional, and sustainable architecture. Jack is LEED certified, and has been practicing sustainable architecture for 25 years. Each of his projects is a unique reflection of the client, and each design is tailored to its specific site, topography, and climate. His firm has been honored by the American Institute of Architects on multiple occasions, including in 2012, when they received Architecture Firm of the Year award for distinguished service. Jack holds dual bachelor degrees with highest distinction in environmental design and architecture from the University of Kansas.
Kurt Reinkens Kurt is the principal, president, and CEO of MWA Architecture, an innovative firm specializing in mountain architecture. With 30 years of experience in architecture and construction, he is actively involved with the industry and numerous community organizations including the Truckee River Watershed Council and Sierra Green Building Council. Kurt has been honored with the "Professional of the Year" award from the Contractors Association of Truckee Tahoe, and his firm was named the People's Choice – Architectural Firm by Tahoe Quarterly Magazine. He earned his BA in architecture from UC Berkeley College of Environmental Design.
Erik Fong As a partner and architect of MBA Architecture & Interior Design, Erik focuses on innovative design solutions and space planning. He has led the design of many commercial projects, most recently the CustomInk West Coast Headquarters, Dolan Lexus Auto Dealership, and the National Automobile Museum Expansion. Erik's strength is finding creative solutions; he has an amazing skill of assimilating the owners' wants and needs to develop unique yet functional spaces. He graduated first in his class receiving a Master of Architecture from the University of Idaho as well as having a degree in mechanical engineering from the University of Nevada.
Steven Miles Steven is the founder of Miles Architectural Group, and is responsible for the overall design of every project. His firm specializes in the construction of new high-end residences, showcasing Steven's talent in establishing a client's sense of "place" through physical elements. His talent lies in exploring the potentials and possibilities of materials and their interaction with the natural elements around us. Steven received his education in architectural design and technology at the University of Nevada Reno and Arizona State University.
Robb and Allyson Wong Robb and Allyson are the owners and lead architects of the design-build construction firm, GuiDenby, Inc. Robb spent his early years discovering environmental impact while hiking the mountains of Montana, and knew at a young age that he wanted to become a design builder that paid attention to his impact on our world. His carpentry skills enabled him to put himself through college where he earned two degrees, a Bachelor of Architecture and a Bachelor of Science in Forest Products from the University of Idaho. Allyson dreamed of becoming an architect at an early age after watching her parents construct their own passive solar home, and also attended the University of Idaho, where she graduated summa cum laude with a Bachelor of Architecture.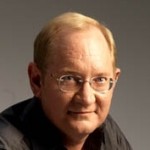 Todd Lankenau In 2006, Todd was made a managing partner of Lundahl and Associates, Architects, along with Peter Grove. When the firm's founder retired a year later, Collaborative Design Studio was formed with Todd and Peter at the helm. Todd has over 35 years of experience providing award-winning architecture and planning, and is both a Certified Design-Build Professional and LEED Accredited Professional. He received his education at North Central College in Illinois and the University of Nevada, Reno.
Richard D. Wood With four decades of experience in architecture-including landscape architecture-to draw upon, Richard achieves the perfect balance between cost and quality for his clients. Richard's philosophy is that nature is our best teacher, timeless solutions are best, and that listening to the client is paramount. His work has been published in national magazines such as Architectural Digest, Landscape Architect, Sunset Gardens, and Better Homes and Gardens. He believes in giving back to the community, and generously donates his time to organizations such as Big Brothers of America, Sierra Nevada Teen Ranch, and by teaching evening classes at Truckee Meadows Community College.
Clare Walton Clare's lifelong passion for architecture (prizing her Crayola drafting set above other toys) led her to pursue a degree in architecture through a 3+2 cooperative program between Hobart and William Smith Colleges in Geneva, New York and the Washington University School of Architecture in St. Louis. She graduated magna cum laude and spent six months studying architecture in Copenhagen, Denmark through a program affiliated with Copenhagen University and six months studying fine art in Bath, England through a program affiliated with Oxford University. Clare's love for the mountains brought her to Tahoe City, where she co-founded Walton A/E with her husband Steve. She served on the Tahoe City Downtown Association's Board of Directors for two years and continues to be a member of the Tahoe City Downtown Association's Design/Historic Committee.
Scott Ryan As principal architect for Ryan Group Architects, Scott is responsible for design, practice management, and interior architecture, among other duties. He has been with the firm since 1998, and has served as principal-in-charge for dozens of projects. Scott has shown his leadership skills with several community organizations, having served as board president for both the Truckee Donner Land Trust and Juniper Hill Property Owners Association, as well as serving on the board of other foundations. He earned his BA in architectural design from Antioch College, and his Master of Architecture from the University of California at Berkeley.
Dale Smith A graduate of UC Berkeley College of Environmental Design, where he earned his BA in architecture, Dale has been living and working in Lake Tahoe since 1978. He is the principal-in-charge of Smith Design Group, where he is involved in every commission at the firm and continuously strives to create innovative solutions in response to his clients' needs. Dale's experience as a general contractor gives him a unique insight into the local construction conditions. He is actively involved in his community, and has served as a secretary for the American Institute of Architects Nevada chapter.
---
---