The 15 Best Architects in Sacramento
California's state capitol building, in part modeled after the United States Capitol, is a golden example of the architectural treasures found in Sacramento. The fabulous forties neighborhood of East Sacramento is home to premier examples of Tudor, Colonial Revival, Arts and Crafts, and California Bungalow styles of architecture. Tucked away in the tree-lined streets of Elmhurst is the Julia Morgan House, a Mediterranean Revival style residence designed by Julia Morgan, the famous architect of Hearst Castle and the first female architect licensed in California. These are just a few historic examples, and Sacramento continues to impress with modern marvels like the CalPERS Headquarters Complex.
We have curated a list of the 15 best architects in Sacramento, based on industry recognition, community involvement, ongoing certifications, and online client testimonials. Take a peek at the list below, and let us know if there's an architect you feel should be included here. Don't forget to vote for your favorite in the poll below!
15 Best Architects in Sacramento
Dustin Littrell A native Midwesterner, Dustin earned his Bachelor of Architecture from Kansas State University's College of Architecture, Planning and Design. In 2011, he merged his Sacramento design firm with designer Curtis Popp, forming Popp Littrell Architecture + Interiors. From 2009 to 2011, Dustin served as associate director of the American Institute of Architects Central Valley chapter, and he remains actively involved in public outreach. He considers himself a bit of a design activist in his own neighborhood of historic Oak Park, and previously served as a board member of the Oak Park Redevelopment Advisory Committee.
Jeff Leonhardt Jeff joined RMW architecture & interiors in 1994, and worked his way up to become first an associate, then a principal of the firm. He is the resident expert on site-cast tilted-concrete construction methods, with the Access Dental headquarters as one such example. The project won the Tilt-up Concrete Association Award for Excellence and an American Concrete Institute Construction Award, and was featured in the Sacramento Business Journal. His education includes art, drafting, and CAD coursework at Sierra Junior College, architectural design courses at the University of Utah, and a BA in interior design from California State University at Sacramento.
Mark Rusconi The Sacramento native spent his formative years helping his father (a contractor) design and build houses. This early exposure eventually led him to study at the School of Architecture at Cal Poly San Luis Obispo and its affiliated campus in Florence, Italy. There Mark was hired by Paolo Riani Associates, an acclaimed Italian architect with a reputation for innovative building design. Upon his return to the states, he gained additional experience with notable architecture firms before opening his own practice, Mark Rusconi Architects.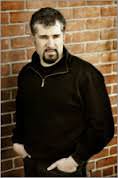 Edward Mojica Edward is the principal and owner of mojica architecture studio. Concurrent with his practice, he teaches architectural design and drafting at Sierra College in Rocklin, and has served as associate director of both the AIA California Council and AIA Central Valley chapters. Edward graduated cum laude from with a B.Arch from California Polytechnic State University, where he was named Senior of the Year for outstanding service and contribution to the university. Shortly after embarking on a career in architecture, he was awarded the Presidential Citation for service to the profession by the AIA California Council.
Jeffrey Grau In 1998, Jeffrey arrived in Sacramento with a BS in architecture from Pennsylvania State University and nine years of professional experience in San Diego. He immediately partnered with Michael Rainforth, working on educational facilities, and continues to lead Rainforth Grau Architects as a principal. Jeffrey's goal is to see the firm deliver exceptional educational environments on every project, big or small. He finds building relationships with clients as personally rewarding as it is integral to the firm's success, and he strives to listen, understand their issues, and find truly responsive solutions that fulfill their needs.
Ron Vrilakas Ron's interest in urban places was shaped by studies in Copenhagen, Denmark, and by a life-long affinity for both cities and clean air. He spent five years in Boston and San Francisco doing hands-on design/build work. When Ron returned to his hometown of Sacramento, he was intent on helping evolve the city core into a dynamic place. In 1995, he founded Vrilakas Groen Architects with a commitment to advancing quality urban places with appropriate, responsive, and timeless design.
Paul Almond & Pam Whitehead In 2001, the husband and wife team founded Sage Architecture, Inc. Their collaborative approach has been advantageous when working with couples on residential projects, and has earned them the reputation as the go-to architects for wineries in the Sierra foothills. Paul, a native of Sussex, England, earned his Bachelor of Architecture degree from the University of Minnesota, and had the unique opportunity to work for Sarah Susanka of the best-selling "Not So Big House" series. Pam, a Massachusetts native, completed her undergraduate degree at the University of Pennsylvania, and her M.Arch at the University of Minnesota.
Michael Corrick As president of Nacht & Lewis, Mike provides leadership, management and strategic direction to the firm. A number of his projects have used design-build as the delivery method, and he has spoken at conferences about the process. Mike has served in board and committee leadership positions with the AIA Central Valley and East Bay chapters and currently serves on the CAED Dean's Leadership Council at Cal Poly San Luis Obispo. He received his BS in architecture from Cal Poly and an MBA from Saint Mary's College.
Brian Whitmore When Brian was first introduced to BCA Architects, he was impressed with the firm's commitment to bringing the future of education to every classroom project they work on. In 2014, he joined the team as an associate principal and is now the president. Prior to joining BCA Architects, Brian was a principal with Williams + Paddon Architects, where he led the educational studio. He received his bachelor's degree in architecture from Cal Poly State University at San Luis Obispo and currently serves as Vice President of the AIA Central Valley.
Kristopher Barkley Over the course of his 25-year tenure with Dreyfuss + Blackford, where he is design director and partner, Kristopher has designed nearly all of the firm's projects, many of which have garnered notable design awards. This includes numerous awards for the California ISO Headquarters and Operations Center in Folsom. The University of Idaho graduate has been involved with the AIA Central Valley chapter as a board member for a decade and is a past president. Passionate about the creative process and community debate on the subject of design, he participates in activities such as the "Architecture Matters: Design Forum" series.
Jim Bob Kaufman After forming Kaufman Architects, Jim Bob's first project was designing a new home for his parents in Wyoming. Two decades later, his portfolio includes custom homes in a variety of urban and rural settings from Sacramento to the coast of Greece. He has kept his firm small in order to work one-on-one with clients, bringing highly personalized attention to each project. Jim Bob earned a bachelor's degree in architecture from California Polytechnic State University San Luis Obispo.
Donald Fugina As CEO and president of Donald Joseph Inc., the University of California: Berkeley graduate has been designing with integrity and meaning for 25 years. Donald's philosophy is that good design begins with a strong creative vision and humility. His approach is client-based and involves putting clients first, listening to them, understanding their needs, and executing their priorities. Donald also opened a custom furniture and accessories showroom on the first floor of his office building, making it possible for him to spotlight his flair for exceptional custom design while offering unique yet comfortable and affordable furniture.
Maria Ogrydziak The founder of Maria Ogrydziak Architecture, Maria is known nationally for her valley-inspired built works and her design and policy leadership. Her Kayak House, a custom concrete home on the American River, was awarded an AIA Central Valley Chapter Citation Award, the Concrete Masonry Honor Award, and a Metal Architecture Award. She is a past president of California's AIA Central Valley Chapter, where she founded and chaired the Sacramento Region Architectural Festival. Maria studied architecture at the Massachusetts Institute of Technology, becoming its first female student body president and earning the Compton School Prize and Grunsfeld Architecture Prize.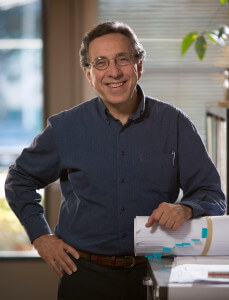 David Mogavero David began his career designing naturally heated and cooled buildings thirty years ago. Today, he is the senior principal and president of Mogavero Architects. His practice embraces the full range of progressive community design, such as high density mixed use urban infill and holistic building systems. David's roles as developer and environmental advocate help conceive projects that are economically viable and sensitive to the community and the environment. He received his Bachelor of Science in architecture from the State University of New York Empire State College.
Jay Serrao & Melissa Szpik Serrao In 1998, the husband and wife team founded serrao design/architecture in San Francisco. Now based in Sacramento, Jay and Melissa remain jointly involved in all projects and the firm focuses on producing high quality, carefully crafted modern buildings designed in response to client, site, context and cost. The firm was most recently honored with a Divine Details award from the AIA Central Valley, and a Pace Setters Award at the Signatures of Loudoun County Design Awards in Virginia. Both Jay and Melissa received their Bachelor of Architecture from the California College of the Arts.
Image of Dustin Littrell via Comstock's Magazine
Image of Paul Almond and Pam Whitehead via The Sacramento Bee
---
---