Who are the best architects in San Francisco? Here are 15 candidates. Vote for your favorite and tell us who we missed in the comments section.
***
When you think of San Francisco architecture, ornate Victorians spring immediately to mind, but residential and commercial buildings in the Bay Area city range from Gothic and Romanesque to Art Deco and Art Moderne. Many other styles can be seen throughout the city, reflecting a unique and varied architectural history.
The best architects look at the big picture, considering the ways their design can benefit the community and society in general, as much as looking at the details of a site. Who are the architects in San Francisco who have set themselves above the rest? Listed below, in no particular order, are the 15 best architects in the city. Don't forget to vote for your favorite in the poll below, and let us know in the comments section if you feel we left anyone off the list.
Howard J. Backen Following his training at the University of Oregon School of Architecture, Howard established and successfully expanded his first firm, Backen, Arrigoni and Ross. The beauty and unique appeal of plans from this designer have been sought after by developers ranging from Hollywood directors to the community service sector with high-profile groups like The Delancey Street Foundation. A Fellow of the American Institute of Architects, Howard was instrumental in adding to both the urban and rural residential landscapes of the Bay Area.  In 1996, he formed Backen, Gillam, & Kroeger, a group that has since received much acclaim of its own and has been consistently featured in publications like Food & Wine and Architectural Digest.
Marsha Maytum As a woman who chose architecture as a career when few women were entering the field, Marsha is today considered a role model and mentor to the architectural community of the Bay Area. When working on a project, the principal of LEDDY MAYTUM STACY Architects considers more than the site and design, she puts thought into how it might help serve the community and the environment. This focus on social and environmental sustainability has established Marsha as a leader, with her work adapting historic buildings to modern uses serving as a model for how historic preservation can conserve cultural and natural resources. She studied architecture at the Royal Academy in Denmark, and earned her Bachelor of Architecture from University of Oregon.
Mark English Since 1992, Mark has been the principal designer for Mark English Architects, a full service firm centered on the urban context of San Francisco. Mark, who also has roots in carpentry and building, has come to be known for his formidable balance of practicality and creativity. He earned his bachelor degree in architecture from California Polytechnic University, and his master degree at Syracuse University in Florence. He is the director of the AIA San Francisco chapter, and his vast experience also makes him a valuable peer resource on modern promotional strategies and California state energy policy and Green Code compliance.
James A. Lord James is principal designer at Surfacedesign, Inc., founded in 2001. The locally based, but international firm has been recognized for their performance on many fronts by groups such as the Historic Hawai'i Foundation and the American Society of Landscape Artists, namely for landscape development and site beautification. James' innovative approach to the firm's projects in New Zealand has established Surfacedesign as a leader in urban design and sustainable landscape architect in that country. He was trained at the University of California and Harvard Graduate School, earning his B.Arch and MLA degrees from the respective schools.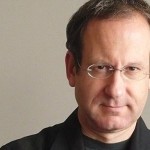 Mark Jensen Mark is the founder of Jensen Architects, and his combination of research, novel thinking, and focus on craft has brought longevity in the residential, education, arts and sciences, and retail design fields. He keeps a keen eye on the evolving resources in sustainable materials and energy, and is known for bridging culture and construction. Being annually recognized since their founding, Jensen Architects recently received a 2015 Kirby Ward Fitzpatrick award for their work at the high-traffic site of the Golden Gate Bridge Pavilion. The current chair of the Board of Trustees at the Headlands Center for the Arts and adjunct professor at California College of the Arts, Jensen himself was trained at California Polytechnic State University with continuing studies in Florence, Italy.
Steven and Cathi House Back in 1989, Architect Magazine recognized Steven and Cathi's firm, House + House Architects, as an emerging talent to watch. It was good foresight, as the architects have won over 50 design awards and have been featured in numerous national and international publications since that time. Their work is the focus of two monographs, "House + House Architects: Choreographing Space" and "Houses in the Sun: light movement embrace," which beautifully showcase the magical and harmonious environments the designers are known for. Steven and Cathi have both served on the Dean's Advisory Board and the Advisory Council for the School of Architecture + Design at Virginia Tech, and together established CASA, The Center for Architecture, Sustainability + Art, a new study abroad program based in Mexico.
David Gast A native Californian at heart, David left the East Coast to attend Stanford and, after graduation, moved to San Francisco and made it his permanent home. The multifaceted professional has comprehensive field experience, working as an architect, carpenter, general contractor, and apprentice to a furniture maker. In 1980, he launched Gast Architects, a service-oriented practice specializing in custom residential homes and renovations. The firm has received press in several design books, as well as leading shelter publications such as Kitchens & Baths, Better Homes and Gardens, and Builder.
Mark Cavagnero The co-founder of Mark Cavagnero Associates, Mark holds a Bachelor of Arts from Harvard University, and Master of Architecture from the University of California, Berkeley. He has made an impression as a quality designer and project manager who can exceed expectations. Mark and his firm have an extensive list of awards from AIA, California Preservation Foundation, San Francisco Business Times, and from other major cities' culture and civic organizations.  They also can be seen not only in architectural publications and press, but by those from societies who recognize their cultural value, like Jazz Times.
John Ruffo A founding partner of WRNS Studio, John finds inspiration from the scientific field and the ways it parallels the problem solving and implementation procedures necessary in architecture. Not surprisingly, his efforts are most visible among the edifices of higher education facilities and healthcare campuses, which greatly enhance the social fabric of the community.  The design and management of the recently completed Boeddeker Park project, a Sustainable Sites Initiative participant, earned him high acclaim as the site is now "alive with activity." A Fellow of the American Institute of Architects, John has held several leadership roles, including president of The Society for College and University Planning.
Christopher Roach A principal designer focused on architecture namely as a craft, and inspired by urban settings and optimization, Christopher has helped Studio VARA earn a name of excellence.  Skilled at the exploration of how all disciplines are related in city design, he is the confident co-coordinator of The Urban Works Agency at the California College of the Arts, where he is also adjunct professor and urban landscape curriculum developer. It is clear that a passion for being well-informed and closely involved with urban design continues for him since earning motivating award recognition from the Harvard University Graduate School of Design.  He received his B.Arch from the University of Texas at Austin, and his MAUD from Harvard University School of Design.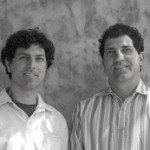 Alexander and Ivan Terry The partnership of Alexander and Ivan in Terry&Terry Architecture has yielded multiple Spark Design Awards and design awards from local chapters of the Institute of Architects. Each of the two architects has over 20 years of architectural experience, including extensive experience with building construction and fabrication. This first-hand knowledge of the realities of production and project realization have endowed them with an ability to combine innovative architectural theory and practice. Alexander and Ivan are also interested in urban design and improving the built environment, and toward that end have engaged in investigations of several concepts in future infrastructures in response to changing conditions.
Sylvia Kwan Sylvia is the founder and chairman of Kwan Henmi Architecture and Planning, a firm she founded in 1980. Her 30 plus year career in creating relationships and building projects for communities throughout the San Francisco Bay Area, as well as her extensive outreach with local organizations, have earned her respect as a strong community leader. She has been elevated to Fellowship by the American Institute of Architects, one of the highest honors the AIA can bestow on a member who has shown significant contributions to architecture and to society. Sylvia earned both her Bachelor and Master of Architecture degrees from the University of California at Berkeley.
Luke Ogrydziak and Zoë Prillinger In 2004, Luke and Zoë founded Ogrydziak Prillinger Architects, a firm that has been widely featured in international publications such as The New York Times, Metropolis, and Architectural Record, to name a few. They recently received the Architectural League of New York's 'Emerging Voices' award for their potential to influence architecture discliplines, and their work has received numerous awards from the American Institute of Architects San Francisco and California chapters. Rather than reflecting a single architectural style, each project site evolves as an exploration of its own internal potential. The duo each received M. Arch degrees from Princeton University and have taught at Harvard University and the University of California, Berkeley.
Stanley Saitowitz Born in Johannesburg, South Africa, Stanley received his Bachelor of Architecture at the University of Witwatersrand and his Masters in Architecture at the University of California, Berkeley. In addition to his role as principal of Stanley Saitowitz | Natoma Architects Inc., he is an Emeritus Professor of Architecture at his alma mater. Stanley has taught at numerous schools,  including Harvard University Graduate School of Design, Cornell University, and University of Texas at Austin. Among his achievements are that the Transvaal House was declared a National Monument by the Monuments Council in South Africa, the New England Holocaust Memorial received the Henry Bacon Medal, and he was a finalist for the Smithsonian Cooper Hewitt National Design Award given by Laura Bush at the White House.
David Darling The co-founder of Aidlin Darling Design, along with partner Joshua Aidlin, brings over 26 years of design experience in architecture, interiors, landscapes and furniture to each project. The firm's approach is client and site specific, and questions conventional assumptions, allowing for the individual character of each project to emerge. Prior to his role as CEO and president of his multidisciplinary firm, David held a leadership role at an internationally acclaimed design firm for six years. He received his Bachelor of Architecture from the University of Cincinnati in 1988.
---
---