The 15 Best Contractors in Sarasota
Known as a beach vacation destination, Sarasota offers tourists (and residents alike) the occasion to discover a world-class arts and culture scene. The area's thriving visual arts community and art festivals draw visitors from all over the world, and serve to inspire local designers and builders. Combine the broadening opportunities of Florida's "cultural coast" with a construction boom, and you have a favorable combination of circumstances for local builders and artisans. We took a look at the area's general contractors, with the idea of finding Sarasota's top talents in the construction industry.
Listed below are the 15 best contractors serving Sarasota. Named here in no particular order, these contractors were chosen for their expertise and certifications, industry involvement, and customer experience. Take a look at our curated list, and don't forget to vote for your favorite in the poll below! If you know of a contractor who should be included here, let us know in the comments section.
T.J. Nutter As a Sarasota native, T.J. (president of Nutter Home Construction) has a love of the Gulf Coast and the natural beauty of his hometown, which is reflected in his continued commitment to the environment and responsible construction practices. He recently received accreditation as a LEED professional by the Green Building Certification Institute. T.J. has served as president of the Home Builders Association of Sarasota County and the director for the 2011 Home Builders Association of Manatee-Sarasota annual fishing tournament. In 2005, he was recognized by the Gulf Coast Business Review as one of the area's most accomplished young professionals in the "40 under 40" awards.
Josh Wynne In 1998, Josh and his wife Michelle founded Josh Wynne Construction as a carpentry contracting company, and it has since evolved into a fully custom, boutique building company. A native of Sarasota, Josh is intimately familiar with the local environment and specializes in creating homes that maximize livability in the area's unique climate. He has received more LEED Platinum certifications for detached single family homes than any other builder in Florida. Josh Wynne Constructions has also built three Zero Energy homes and has twice built the highest scoring LEED Platinum Home in the world (Codding Cottage in 2008 and PowerHaus in 2010).
Nicholas Ferguson Since 2003, Nick has been the president and founder of N.C. Ferguson Construction, a boutique style construction company offering a hands-on approach to the building process. Nick grew up in Northern Michigan, working during the summer as a carpenter under a local general contractor. After graduating from Central Michigan University with a bachelor's degree in construction management, Nick took a job as a project manager with a commercial general contractor. With more then ten years of experience under his belt, Nick took his knowledge and moved to Sarasota, Florida to launch his own company.
John Wiseman John started his career with CORE Construction as a project manager, and became the firm's president and a shareholder in 1992. From 1988 to 1991, he served as the director of operations and was significant in the development of CORE Construction as a leading contracting company in the south and central Florida Markets. He is the company's visionary leader, shaping its future and providing guidance for continued growth and success. John is a past president of the Florida Home Builders Association, and holds a Bachelor of Science in construction from the University of Florida.
John and Phillipa Cannon John defines his role as "the visionary" and Phillipa's as "the heart and soul" of John Cannon Homes. John brings a comprehensive blend of educational knowledge and practical implementation to his role as president of the firm. After graduating from Michigan State University with a bachelor's degree in building construction, he relocated to Sarasota to work for a national builder. As the company's vice president, Phillipa oversees all financial aspects of client contracts and works with their lending institutions to ensure a pleasant experience.
Steve Murray Steve first set up his own construction company in London, and brought that same high quality product and service to his customers after relocating to Sarasota in 1999. Steve oversees the day to day company operations, and dedicates his time to meeting with clients, overseeing his team, and interacting with all professionals. Having built over 120 new construction homes and major remodels, Steve has an intimate knowledge of value engineering and how to maximize the potential of the designer. Murray Homes specializes in custom home building, and through the joining of his wife Bev's realty company, Steve is able to offer a wide range of services under one roof.
Ed Wilson Ed is a Sarasota native, and the director of construction at Heritage Builders of West Florida. The building industry is all he has ever known, working with his father, a local remodeler, since he could hold a hammer. Now a licensed Florida General Constructor, Ed has an extensive background in high-end custom home construction, including eight years with a high-end custom builder. He oversees construction activities, including permitting, purchasing, budgeting and daily management of the hand-selected group of subcontractors and tradesmen.
Steve Ellis
As a co-founder of MGB Fine Custom Homes, Steve is a visionary leader whose focus is on the design and quality of each project, client satisfaction, and the firm's community outreach program. Steve grew up in the construction industry (his father built North American Development in Massachusetts and his older brother is a custom home builder in Vermont) and his first summer jobs were in construction. The firm has been honored with an induction into Sarasota's Economic Development Corporation's Hall of Fame, and has been named one of Florida's top 50 Companies to Watch by Florida EDC and awarded Small Business of the Year by the Sarasota Manatee Chamber of Commerce.
Jay Anderson As the owner and president of Edgewater Contractors, Jay prides himself on listening to each client's needs, which allows him to develop and maintain long-term business relationships. A native of Kansas City, Jay became interested in construction at a young age and worked for his father (who owned a company specializing in commercial concrete projects) during the summers. He has been working in the condominium and residential building industry for 12 years, covering a wide range of project types from condominium interior renovations to new custom homes. Jay attended Southwest Missouri State University, where he majored in construction management.
John Hermansen and Allan Livesey Led by Allan and John, Ampersand Construction has been featured in publications such as Sarasota Magazine, Gulf Coast Business Review, and Sarasota Homes and Lifestyles. Most recently, the firm was a 2014 recipient of a Home of the Year award from SRQ Magazine. Allan, the firm's president and contractor, received a BA in environmental studies from Rollins College, and studied architecture at California College of the Arts. After working for an architecture firm in San Francisco, Allan left to start Ampersand Construction with a desire to merge design with the more pragmatic side of residential construction.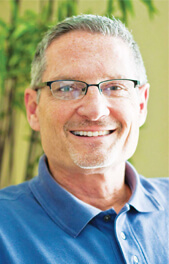 Denny Yoder  A native of Fort Wayne, Indiana, Denny spent summers working for his father's homebuilding company on various construction crews, and gained hands-on experience in all aspects of the building process along the way. After earning a bachelor's degree in mechanical engineering from the University of Arizona, Denny spent 17 years as president of one of the largest homebuilding companies in northeast Indiana. When the opportunity arose to make Sarasota his permanent residence (and seeing a niche market in condo renovation), Denny founded Yoder Homes & Remodeling. The firm has been profiled in SRQ Magazine several times, and has been the recipient of the magazine's Gold Award for Best Remodel.
Tim Macksey The leader of the Macksey Construction team, Tim's goal is to always deliver such a high quality product that his clients become "customers for life". Tim has been a resident of Sarasota for nearly five decades, and his approach consists of building long term relationships with clients, sub-contractors, and craftsmen. He was raised in the building and land development business, and over the years he has developed a unique approach to the design phase of building. Tim finds the process of interviewing clients integral to understanding their design dreams and desires, with the end result of creating their ideal home.
John Kiernan John founded Kiernan Remodeling and Design over 25 years ago and both John and his wife Nancy have worked to build the firm's reputation through an unending focus on service, quality and reliability. They have obviously been successful; the firm was named one of the top 50 remodeling contractors in the country by Remodeling Magazine. They also won the 2007 Small Business of the Year Award from the Bradenton Herald. John was recognized by the Better Business Council of the Manatee Chamber of Commerce for his "commitment to strengthening consumer trust in Manatee County."
Gregory Arthur Prior to founding Onyx Construction, Gregory was an executive in the construction, retail, and hospitality industries. His vast experience in construction, as well as residential, retail, and restaurant design is conveyed in his wide knowledge base and creative concept designs. A Sarasota resident for the past 20 years, Gregory's goal is to provide every customer with the highest level of quality at a fair market price, and always in a timely manner. Onyx Construction has received multi-year Best of Houzz awards for design and service.
Dewey Brannon Dewey brings two decades of construction industry experience to his role as president of ShelCidy Custom Remodeling. His no nonsense approach to the remodeling business has helped him build a remarkable reputation for integrity and quality. Known for his honest answers and up-front pricing, clients appreciate Dewey's direct involvement with customers and accessible manner. ShelCidy won the 2011 Kitchen of the Year award from SRQ Magazine. In addition to his quality driven business, Dewey prides himself in his involvement in many local non-profit organizations, such as the In Stride Therapeutic Riding Facility and St. Jude's Children's Hospital.
Photo of John Hermansen and Allan Livesey courtesy of Gulf Coast Business Review
---
---