Reading Time:
5
minutes
The "Sunshine City" is the second largest city in the Tampa Bay Area, with a vibrant arts scene and a vision to become a city of opportunity. St. Petersburg continues to grow, and with that growth comes the need for construction. Many businesses and families are hiring general contractors in St. Petersburg for their design and build needs.
In order to have the best possible experience with your new home construction or renovation, contractors in St. Petersburg should always be that is licensed and insured. Even better, some contractors are star players in their field, providing the highest level of service and the most creative solutions.
We've curated a list (named here in no particular order) of the 15 best contractors in St. Petersburg . Take a look, and don't forget to vote for your favorite in the poll below! Have you worked with a contractor you feel should be on this list? Let us know in the comments section.
Susanne Van Selow Suzanne has been owner and president of Van Selow Design Build, L.L.C. since 2004. In 2011, she received a Remodeler of the Year CotY award from the National Association of the Remodeling Industry's Tampa Bay Area Chapter, and she has been honored with multiple Best of Houzz awards for service. Suzanne is chairman of the board at the NARI Tampa Bay Area Chapter and is active with the community group Rebuilding Together Tampa Bay. She received her education at St. Petersburg College.
Steve Perry At an early age, Steve gained experience helping the family-owned real estate company, and became competent in multiple trades including carpentry, plastering and drywall, cabinet making, painting, and window glazing.  He had the opportunity to study at the Western State College of Colorado, Virginia Commonwealth University, and The Boston Architectural Center before founding his own firm in 1988. J.S. Perry & Co. won the 2012 NARI Tampa Bay Contractor of the Year first place award for historical restoration. Steve has also won Best of Houzz awards for service and design.
Eric Meyer Eric has 20 years of experience in custom home construction and home remodeling and renovation. His attention to detail, quality workmanship, and professionalism have earned him a positive reputation and proven track record. Eric measures his success by the level of satisfaction that his customers experience during the construction of their new homes and remodeling projects, and takes pride in receiving referrals from previous clients. The firm is a BBB Accredited Business, and offers new home construction and remodeling services.
Neal Fiske In 2000, Neal founded TriplePoint Design Build, where he continues his role as CEO. He has more than 35 years of design/build experience, and his firm has received over 75 different national, regional, and local awards for building and design excellence. The firm received the NARI 2012 CotY Award, and was most recently honored with a prestigious 2015 Professional Remodeler Design Award. At the New Jersey Institute of Technology, Neal studied both architecture and engineering at the bachelor and master's level, respectively.
Doug King Doug is the owner and president of King Contracting, Inc., and previously he was VP and co-owner at West Coast Remodelers & Construction, Inc. He is the past president and current chairman of the board for the NARI Tampa Bay chapter, and was recognized as NARI Tampa Bay's 2010 Remodeler of the Year. His work has been featured in many local publications such as Remodeling Today, Tampa Bay Business Journal and Remodel Tampa Bay. He received his bachelor's degree from North Carolina State University, and his MBA from the Keller Graduate School of Management of DeVry University.
Kevin McClure Kevin has been president of McClure Carpentry, Inc. since 2000. The company is able to take on projects of any size, and specializes in solutions for complex remodeling and problem solving for existing structures. They handle design, demolition, framing and finish carpentry, and help clients see the project through from beginning to end. Kevin earned the NARI Tampa Bay Contractor of the Year award for five consecutive years beginning in 2010, and Regional Contractor of the Year for 2012.
Greg Nelson Since 2010, Greg has been the owner and operator at Nelson Construction and Renovation, Inc. He has extensive experience in running 100-man crews, with over 15 years of experience in construction management of multi-million dollar commercial and residential projects, as well as 23 years of experience in the trades. Greg is trained in Critical Path Management, and consistently completes projects on time and under budget. In 2014, Nelson Construction received the CotY Award for Historic Restoration, presented by the NARI.
Don Strobel As the president and founder of Strobel Design Build, Don is entirely devoted to building a community-based business and espouses the philosophy that "friends are clients, and clients are friends". He is a founding board member of the Rebuilding Together Tampa Bay Affiliate, and has served on St. Petersburg's Environmental Development Commission board for a decade. Don has actively served on the board of the NARI Tampa Bay chapter in roles ranging from president to education chairman. In 2009, NARI honored Don with the prestigious Harold Hammerman Education Award.
Jason Rossi Jason got his start in the construction industry at the age of 12 when his father decided it was time for him to learn the trade. Today, with over 28 years of experience, Jason owns and operates a successful consulting business and multi-million dollar construction business. Rossi Construction has been awarded the Big 50 Class award and was named one of the top 300 remodeling companies in the nation by Remodeling magazine. Some of his clients include MacDill Air Force Base, BAE Systems, and the Department of Veterans Affairs.
Jeffery M. Wolf In 1992, Jeffery founded his self-titled firm with a focus on building one-of-a-kind luxury homes on Florida's West Coast. He earned a bachelor degree in building construction from the University of Florida, and has received certifications from NARI and the National Association of Home Builders. Jeffery serves as the Ethics Committee Chair on the NARI Tampa Bay chapter board of directors, and is involved with the St. Petersburg Community Preservation Commission. In 2008, he was the NARI Contractor of the Year winner for whole house remodeling in the southeast region.
Mike Bell Mike is the president and CEO of M.W. Bell & Sons, a full service general contracting company with a strong emphasis on carpentry. From early work on municipal, private commercial and residential projects, Mike has expanded his project management to include remodels upwards of $4 million. In his leadership role at the company, Mike is involved in project management and has worked as the superintendent for fourteen simultaneous high-end residential remodels on the private Useppa Island. The firm recently received a 2015 Best of Houzz award for service.
E. Richard Waugh Richard has more than 40 years of experience working as a contractor in commercial, residential, and institutional building construction and renovations. He is the managing partner of Pinnacle Construction Services, a design and construction firm that uses the most advanced design service software available. Using Building Information Modeling, Pinnacle builds virtual 3D models on a computer. The firm's goals include listening to clients for their specific project requirements, then designing and building their project with innovative solutions.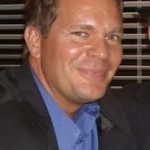 Robert Lord Robert is the president of Lord General Contractors Corporation, bringing 20 years of experience and strong leadership ability to his role. He is one of only eight in the State of Florida to earn the designation of Graduate Master Builder from the National Association of Home Builders, and he is also a NAHB Certified Green Professional. He received the 2010 Readers' Choice Awards for Best Home Builder, and the 2009 Icon Award of Excellence Gold Award for new construction and green design. He has been featured as a guest on the "Builder and Buyer" television show and "The Mighty House" radio program.
Peter Boyd As the president and CEO of Boyd Construction, Peter is highly experienced in all phases of the construction industry. The Indiana native is a 4th generation general contractor and owes a wealth of knowledge and experience to working with his family owned construction company. Peter decided to open a branch of Boyd Construction Company in Florida following his role as project manager at one of the country's largest marina facilities, Tampa Harbour Yacht Club. He has added both a design/build division and development division within the company.
Grady and Diane Portelli This husband-and-wife team are the home remodeling and renovation contractors behind the Quality Home Renovators brand, working seamlessly together since 1991. As a master craftsman himself, Grady is actively involved in every aspect of each home remodel or renovation project. Diane supports him as a project manager, supervising the overall project, sub-contractors, and design choices, as well as making sure the work meets the high standard of quality their clients expect. Grady and Diane were honored with a 2014 Big 50 award by Remodeling magazine.
---
---