The 15 Best Contractors in Tampa Bay
The construction industry is surging in Tampa Bay. Between the $1 billion overhaul of Tampa International Airport and plans for more than a dozen high-rise or mid-rise residential projects in the downtown area, Tampa Bay is seeing a construction comeback after years of recession. With the millennial trend towards renting versus buying, there is a growing demand for more rental units, and a boom in construction to meet that demand. In fact, the economy is so busy that there is a shortage of workers in skilled trades such as carpenters, electricians, and contractors. Overall, it's not a bad problem to have, and the industry is responding with construction career day events and apprenticeship programs. For those getting into the construction industry, this growth provides for great employment opportunities. For now though, the need for good quality contractors is more important than ever.
Listed here, in no particular order, are the 15 best contractors serving Tampa Bay. We've chosen these contractors for their expertise, quality craftsmanship, and commitment to building and maintaining great relationships with clients. Take a look, and don't forget to vote for your favorite in the poll below! If you know of a contractor who should be included here, drop their name in the comments section.
James Deitch James has been the chief operating officer of Southern Crafted Homes since 2006. The firm's mission is "building better lifestyles" through its high-quality homes, and they are known for the great value that comes with the inclusion of features normally considered optional with other homebuilders. James was formerly the senior vice president of Pringle Development, and before that, he served in the United States Marine Corp for 12 years. He holds a BS in Business Administration from Phoenix University and has served as a director on both the Lake County and Tampa Bay Builders Associations.
Robert Delafield Robert returned from Vietnam in 1971, and began his construction career doing concrete foundation work and then spent several years in the framing trade, building many custom homes in the Tampa Bay area. In 1981, Robert became a licensed general contractor, and he formed Robert H. Delafield, Inc. in 1993. His focus is on remodeling and new home projects from the point of inspiration to final completion, always with an eye on delivering long-term value to his customers. Robert's approach is to maintain a hands-on involvement through every phase of construction, which has earned him a 2015 Best of Houzz award for service.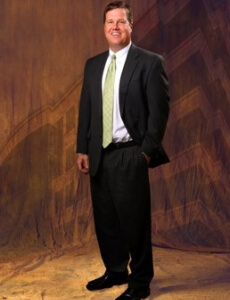 Frank Nelson With a family in the construction business and a strong interest in building things, it was no surprise when Frank chose a career in construction. He still likes to build things, especially relationships, and a key factor in his decision to accept a job with Batson-Cook upon graduation from college was the company's motto, "The first thing we build is the relationship." More than two decades later, Frank is senior vice president and general manager of the firm, leading the Tampa regional office. Frank holds a BS in construction management from Louisiana State University.
James Ramos The Ramos family name has been an integral part of the Tampa construction industry for more than five decades, and James is a proud part of this longstanding family tradition. After working in the consumer product goods industry for 18 years, he moved back to his hometown of Tampa to follow his passion of real estate development and join the family's line of work in construction. In addition to founding the award-winning design-build firm, Ramos Design and Build, James operates one of the fastest-growing ReMax agencies in the country. He earned a BA in economics from the University of Florida and holds an MBA from the Emory University Goizueta Business School.
Jon Solomon After attending Washington and Lee University, Jon received an MBA from Stetson University. He worked for Accenture before founding Javic Homes (named after his children, Jacob and Victoria), where he is owner and president. The firm is an honored member of the Southern Living Custom Builder Program, which is made up of 100 of the South's most reputable builders. Jon's passion is creating personalized luxury homes, and he and his team have designed and built some of the Tampa Bay and Sarasota area's most extraordinary custom homes.
Todd Caroline In 1996, Todd founded Caroline Contractors, LLC, a family owned and operated residential and commercial construction company. The firm specializes in custom homes, room additions, full renovations, and tenant improvements. Todd considers Caroline Contractors to be a relationship-based company, and he believes in building strong working partnerships and creating trust between the owners, the contractor, and design professionals. Todd studied business and economics at the University of Florida.
Dennis James Along with his wife Laura, Dennis founded Triad Construction & Management Services in 2004. Their main goal was to provide customer solutions tailored to each client's needs, and client testimonials show they continue to succeed in this effort. Dennis has extensive experience in the construction and property insurance industries, with expertise in disaster restoration, custom remodeling, and complex insurance restoration projects. He is a Florida native and University of Florida graduate.
John Lintz  As president of Atlantic to Gulf Construction, LLC, John brings over 25 years of construction, building development, and real estate knowledge to each project. An Iowa native, John's parents instilled in him the classic American work ethic. He prides himself on listening and responding to his clients' needs while exceeding expectations and building lasting relationships. John is licensed as a building contractor, real estate agent, and broker. He studied business and economics at Kirkwood College.
Paul Wiezorek Originally from Maryland, Paul graduated from the University of Maryland with a BA in urban studies. Prior to graduation, he worked in a boutique architectural design firm in downtown Annapolis, assisting with historical restoration projects, residential and commercial design, and construction plans. After relocating to Florida, Paul sold homes for a local regional builder who formally trained him in construction management and promoted him first to vice president of sales then to vice president of construction. Paul has designed over 100 single family homes and seven townhome communities, and he is currently the owner of Wiez Design & Construction.
David Ferrill David has 20 years of experience in commercial development, historical renovation, new home construction and townhome development. He is the co-owner of Ferrill Construction, along with his wife Heather. David previously sat on the City of Tampa's Architectural Review Commission and is intimately familiar with all aspects of development in the South Tampa area including historical regulations. He earned his Bachelor of Science degrees in real estate and finance at Florida State University.
Jonathan Greaves Jonathan has been the president of Greaves Construction for 30 years. The firm was recently awarded the Grand Award in the 2016 Parade of Homes for excellence in a complete kitchen renovation. Jonathan holds a BS in geology and zoology from the University of South Florida and is certified as an aging in place specialist, green builder, and graduate remodeler by the National Association of Home Builders. He has previously served as chairman of the Remodelers Council.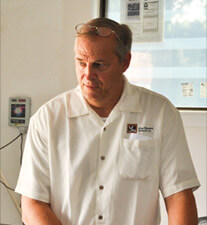 Jay Fechtel As president and CEO of the Fechtel Company, Jay is the creative force behind all projects. He enjoys working with the Fechtel team to bring projects from the idea phase to completion. Jay's designs have received over twenty awards, including Best in American Living, southeast regional architectural design awards, and numerous green building awards for energy efficient and water-conserving designs. He is an invited member of the U.S. Department of Energy Industrialized Housing Partnership's Build America Team, and is certified as a health house specialist by the American Lung Association.
Alan C. Bomstein Alan founded Creative Contractors Inc. in 1974, and he continues to lead the team as president and CEO. Consistently ranked as one of the largest contractors in the region by the Tampa Bay Business Journal, the company's annual volume has averaged in excess of $75 million. A large portion of that annual work is sustainable construction, and Creative Contractors was listed in the 2008 Engineering News Record's Top 100 List of green contractors nationally. The firm was named 2010 Contractor of the Year by the American Institute of Architects Tampa Bay chapter.
Josh Layton Josh is a second-generation Tampa Bay home builder. His knowledge of the area and the lifestyle of the people who live here provides him with unique insight into what today's buyers of new custom homes are seeking. As the Managing Partner of Devonshire Custom Homes, Josh has made it his personal goal that every customer, upon completion of their luxury custom home, will give his company a great reference. That perfect building experience is a combination of making sure his customers are happy during construction and providing a great quality home that they are happy with for years after they move in.
David Spence David is the president and owner of David Spence Inc. Originally from Pompano Beach, Florida, David is a second generation contractor. His father has been the inspiration for producing the highest quality workmanship and achieving 100% customer satisfaction. His attention to detail and superb customer service allows him to build long lasting relationships that endure even after the project is over, which has earned the firm a 2014 Super Service Award from Angie's List.
---
---