The 15 Best Interior Designers in Cumberland County ME
Reading Time:
5
minutes
Who are the best interior designers in Cumberland County, Maine? Here are 15 candidates. Vote for your favorite and tell us who we missed in the comments.
***
While steeped in New England tradition, Cumberland County in Maine is refreshingly diverse, creative, and contemporary. From an active urban environment to close-knit residential neighborhoods, Cumberland County offers a variety of lifestyles that appeal to all its residents. Thanks to the Arts District along Congress Street in the heart of Portland, the contributions of The Maine College of Art, and historic buildings in need of renovation, Cumberland County is a full of ample opportunity and resources for local interior designers.
In this coastal region of Maine, we did our research to find the interior designers who have the practical skills, product expertise, and knowledge of architectural history necessary to be a great designer. Listed here, in no particular order, are the 15 best interior designers in Cumberland County. Don't forget to vote for your favorite in the poll below! While we feel that our list well represents the top local talents, let us know in the comments if there is an interior designer we missed.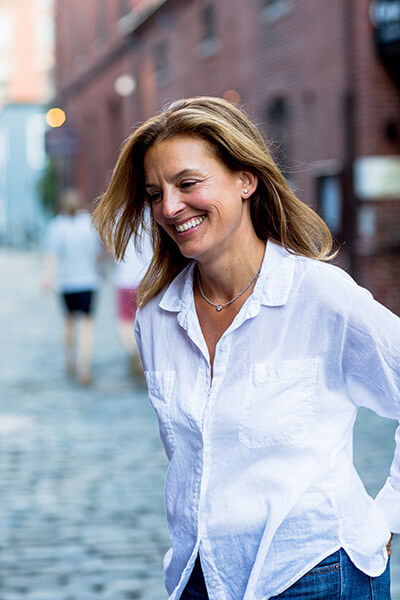 Tracy A. Davis
Tracy is the principle designer of Urban Dwellings, as well as an adjunct instructor and thesis advisor at Boston Architectural College. Her award-winning firm is an interior architectural practice specializing in luxury residences, boutique hotels, and restaurants. Urban Dwellings is the only Portland member of the Haute Design Network, and Tracy is an active member of the American Society of Interior Designers. Design Bureau Magazine named Urban Dwellings one of America's Top 100 Interior Design firms.
Laura Gall
Laura fell in love with the design process when she bought her first home, a Nantucket-style shingled house, at the age of 25. Since then, she has renovated five of her own homes, including an 1820's Maine farm house. Her style is eclectic, but she listens to her clients and helps them identify their design goals for a harmonious space that speaks to them. In 2013, Laura was named a Top 10 Rising Star Professional Stager of the Year by the Real Estate Staging Association.
Brett A. Johnson
Brett is the owner of Maine Street Design Co., a business that works closely with Maine artisans to deliver new classic interiors within the New England tradition. Brett has over 18 years of experience as an interior designer, beginning in New York City and continuing to work all over the East Coast. His inspiration comes from his personal heritage—generations of mariners and a family history of coastal Maine living. Brett's philosophy is that every space should work for real people and their lives, so he creates a calm, warm, and welcoming look that reflects the personal lifestyle of his clients.
Lisa Hincher
Prior to moving north with her family, Lisa owned her own business, Decorative Painting and Design, in New York. A Maine resident for the past 10 years, Lisa's design experience includes working as a buyer and merchandiser for a Portland home decor store and working in other design based retail stores. She is now the owner of The Good Home, and is dedicated to helping clients solve their design dilemmas. Lisa received her MBA from Saint Bonaventure University, and is a member of the Interior Design Society and Maine Interior Design Association.
Vicky Smith
The philosophy behind Victoria Smith Interiors is that good design focuses solely on her clients' unique needs. Vicky began her design practice in New York in 1991, and three years later moved to southern Maine. She understands that homeowners are juggling the demands of work and family life, and accordingly, her approach is to realize goals, follow a specific plan, and stick to a budget. Vicky studied interior design at the Parsons School in New York, and holds a BA in economics from Wellesley College.
Nicola Manganello
While relying on her deep knowledge and interest in architectural details, Nicola, who goes by Nikki, uses her instinct as the ultimate gauge at every step of the design process. Her choices are driven by a desire to create warmth and emotional comfort. Nikki's strong sense of design merges antique with contemporary styles with resulting spaces that feel welcoming, comfortable, and timeless. Nikki has designed, built and decorated six homes in Maeve's Way, a 16 lot subdivision in Cumberland Foreside.
Joanne Larman
Joanne's professional experiences have provided her with a fully loaded design toolbox. She has worked in real estate, operated her own home furnishings retail store, and traveled internationally as a product designer and business manager. Joanne is the owner of JML Casual Home, providing turn key moving services, interior design, and home staging. A strong believer in community involvement, Joanne was a design consultant for the first LEED certified house built by Habitat for Humanity, and has volunteered for many other charitable projects.
Jan Robinson
Jan's design philosophy involves making thoughtful choices and prioritizing products that are locally made and less harmful to the environment. Her design studio and boutique showroom, EcoHome, features accent pieces that are made from sustainably harvested wood and manufactured in the US or imported from socially responsible manufacturers. Jan is a Green Certified Professional, and a member of the Sustainable Furnishings Council. She earned her bachelor's degree in business administration from the University of Southern Maine.
Ariana Fischer
Ariana's eclectic spaces embrace both the modern and the antique, the regional and the cosmopolitan. Her keen understanding of the function and psychology of space allows her to focus on the unique nature of each client. Ariana established her firm in 1998, completing projects from summer homes to year-round residences, as well as commercial projects in office spaces and the hospitality sector. She received her BS in communications and marketing from Boston University, and brings a professional background in marketing and non-profit development to her design expertise.
Annie Kiladjian
Annie was raised in Montreal, where she experienced the culturally rich city's diversity in fashion, home interior styles, and exciting mix of modern and historical design. She earned her bachelor's degree in fashion business and merchandising from La Salle, and worked in the fashion industry for two decades. Her interiors are elegant, sophisticated, and functional. Annie K Designs is based out of Portland, where Annie has developed close relationships with local architects, contractors, and suppliers over the past 12 years.
Jeanne Handy
With over fifteen years in the industry, Jeanne has earned a well-deserved reputation as a designer who "listens and really hears" what her clients have to say. She is known for her patience and non-threatening approach, and for respecting budgets and schedules. Jeanne's goal is to help her clients discover their own style, and then successfully implement it throughout their home or business. Her full-service design firm is available for everything from color consultations to whole house renovations.
Cynthia Harwood
Cynthia has 20 years of design experience, and has managed her own firm for seven years. She studied at the prestigious Parson's School of Design in New York City, and continues to develop and refine her design acumen at the Boston Design Center and the D and D Building in New York City. Cynthia's knowledge of art history and extensive travel experience complements her enthusiasm and expertise in design. She has served on the boards of the Portland Museum of Art and the Historical Society of Maine.
Karen Gallagher
Karen's style is style is classic, comfortable and confident. Along with twenty years of experience, Karen brings enthusiasm and passion for decorating to each and every project. She received her BFA from the Maine College of Art, and combines an artistic awareness of color, space and texture with her design expertise. From coastal cottage to urban chic, Karen creates sophisticated spaces that work with her clients' individual preferences and personal style. Her realistic and authentic approach puts clients at ease throughout the design process.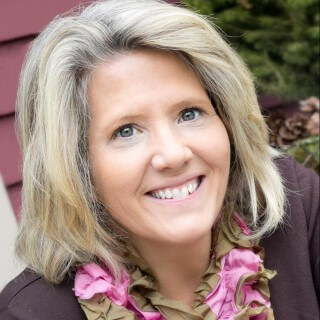 Celia Bedilia
A passion for design runs in Celia's blood; her whole family is in art and design lines of work. Celia Bedilia, her home decor store turned interior design firm is named after the childhood nickname given to Celia by her siblings. Prior to starting her own business 10 years ago, she worked in retail sales, design, and production for several years. She is currently designing a line of cottage furniture for a wholesale company, and her own line of custom furniture and vanities.
Emily Mattei
Emily graduated with a BS in elementary education from the University of Vermont, and holds a Masters of Interior Design from Boston Architectural College. A true New Englander, Emily's love and appreciation for the outdoors and coastal environments continues to impact the interior spaces that she designs. As the owner and principle designer of e4 Interior Design, she focuses on high-end residential design and developing strong relationships with her clients. A mother as well as an interior designer, Emily is vested in creating beautiful, functional, and safe homes for families.
Think we missed someone? Let us know in the comments!

Image courtesy of Flickr user Corey Templeton
---
---