The 15 Best Interior Designers In Dallas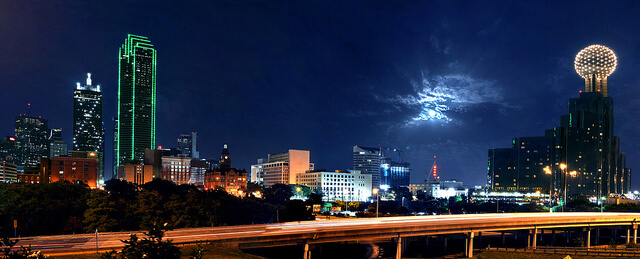 Who are the best interior designers in Dallas? Here are 15 candidates. Read and vote for your favorite, and tell us who we missed in the comments section.
***
They say everything is bigger in Texas, so when it comes to homes and workspaces, Dallas interior designers have a greater a canvas on which to exhibit their skills. Dallas is home to many incredibly talented designers, and we've procured a list of the top professionals who excel in the interior design industry.
Dallas interior designers
These designers beautify homes and spaces throughout Dallas and beyond with their incredible design talents and unique styling abilities. Residential and commercial spaces in Dallas are blessed to be dressed by some of the country's best interior designers.
When they aren't busy beautifying living spaces, these interior designers take their style advice to the Internet. With thousands of blog followers and large presences on social media sites such as Pinterest and Instagram, the Internet is clamoring for a chance to sample design tips from Dallas' elite.
See for yourself; listed below, in no particular order, are 15 of the best interior designers in Dallas.

Contributing her design expertise in both commercial and residential spaces, Barbara Gilbert has a knack for creating sophisticated, unique designs. Barbara is a Certified Dewey Color Specialist and has expertise in selecting furniture and fabrics to complement any home or office. She serves on the National Board of the Interior Design Society and has contributed advice to programs such as HGTV and Good Morning Texas.

With over ten years of experience in the Dallas Fort Worth area, Ruthie Staalsen of DecRenew Interiors built her business from the ground up. Her approach to design focuses on creating a space that is comfortable and relaxed, yet elegant and unique. With keen attention to detail, Ruthie likes to incorporate both bold and delicate pieces to tie a room together, and has built a dynamic team of creative, like-minded people over the past ten years. DecRenew Interiors was featured in Traditional Home Magazine's "Great Kitchens" in 2013.

Shay Geyer of IBB Design Fine Furnishings has been surrounded by design her entire life, inheriting her mother's creativity and passion for interior design. Shay's focus is to design living spaces that reflect her clients' personalities and style.  Locally, her design advice is featured in a Friday segment on Good Morning Texas, but her expertise has spanned across the country, styling a range of spaces from high rises to sprawling estates, including corporations and residential projects.

Sally Hammond has over 15 years of experience in interior design, home remodeling, and interior decorating. These three pillars of expertise are the foundation for her ability to bring clients' dreams to life through Sally J Designs. As a member of the National Kitchen and Bath Association, she specializes in kitchens and baths, but designs other living spaces with the goal of making each space feel like home.

Studio Ten 25 wouldn't be where it is today without the passionate, imaginative mind of founder Abbe Fenimore. Her energetic devotion and unique method of incorporating vibrant colors with rich textures has fueled her design business since it started in 2007. Since then, she has opened an online store that features affordable luxury pieces from accessories to furniture to lighting. Her blog shares design inspiration and tips and has a large following that continues to grow.

Margaret Chambers is an award-winning interior designer with over 25 years of experience. She incorporates her studies of classic Europe into her designs and wants to help clients express themselves in their surroundings by collaborating on the creative process rather than controlling it. Her superior designs have been published in more than 20 industry magazines and have earned state and national awards from the American Society of Interior Designers.

When it comes to high-end interiors, Elaine Williamson is among the most sought after designers due to her talent in creating spaces with the highest standard of luxury. With over 20 years of experience designing for clients across the country, Elaine has received numerous Excellence Awards from the Home Builders Association of Dallas. Her personalized designs range from modern and sleek to traditional elegance.

While earning degrees from the University of Oklahoma, Jessica McIntyre received several design awards. She started Jessica McIntyre Interiors in 2008 after gaining experience across the country. Jessica's company features interior design, styling, and lighting consulting to create surroundings that reflect the client's lifestyle. From homes to restaurants and hotels, Jessica's interiors are a sophisticated cross between modern and elegant.

Traci Connell specializes in residential and commercial interior design. Traci serves on the National Board of Directors of the Interior Design Society and is former president of the Dallas Fort Worth chapter of the Interior Design Society. With keen attention to detail, Traci listens to her clients' goals to guide them through every step of the process. Her designs are a combination of modern, clean lines with classic styles.

The owner of EJ Interiors is Emily Johnston Larkin who earned her degree at the University of Oklahoma. Working with residential and commercial interiors, Emily's designs provide a fresh look with bold patterns and energetic color palettes. Emily is also the Founder and Executive Editor of Material Girls, a blog featuring design inspiration from coast to coast, which was recently named one of House Beautiful magazine's "sites we love."

Linda Baker brings over 23 years of experience to the table, which began with her unique talent of designing high-end florals, and what she calls "permanent interiorscape". She has worked with prestigious clients such as The Hyatt Regency, The Four Seasons, and Ethan Allen. In 2005, she founded design firm, Baker Design Group. Her design methods are innovative and functional, resulting in timeless designs. Linda has won several awards, including first place in Resident Emerging Designer in 2013 through ASID Design Ovation.

For over 15 years, Susan Bednar Long has delivered tailored, sophisticated interiors. Her firm, S.B. Long Interiors is based in Dallas and Connecticut, but completes projects worldwide. Her work has been featured in design publications such as Architectural Digest and Luxe Magazine. Susan artfully designs individually stylized interiors with a highly professional approach, proclaiming, "I keep drama in the design, not the process."

Amy Thomasson has been in the industry for 13 years, but her love for design started when she was just ten years old and had the opportunity to help her family redecorate their home. She received her degree in Interior Design from Baylor University and learned from some of the best in order to hone her design skills before opening her design firm, House of Amelia. Amy strives to reflect each individual client's personality with her designs to create well-balanced, comfortable environments.

After spending a decade in the luxury hotel design industry, Katie Reynolds brought her passion for design to the residential market when she founded Lilli Design in 2008. Her work features dramatic color palettes with sophisticated glamour. Katie brings a classic, chic design with a modern twist to inspire interiors with unforgettable style.

After more than ten years in the industry, Denise McGaha has developed a signature look that encompasses classic tradition and contemporary sensibility. Denise offers a luxury experience to discriminating clientele, from executives to professional sports figures. She offers deadline-driven design solutions, adhering to strict timelines to promptly complete projects.
Interior design in Dallas: your favorite?
Do you have a favorite interior designer? Let us know by casting your vote in the poll below! And let us know who should be on this list, but isn't, in the comments.
---
---