Who is the best interior designer in Jacksonville Florida? Here are 15 contenders. Vote for your fave and suggest others who should also be on the list.
***
Located on the scenic St. Johns River, historic Jacksonville's architecture ranges from modern skyscraper to Mediterranean Revival. The designers of Jacksonville are well equipped to accommodate this wide variety of styles, and do their part to keep the interior spaces of Jax beautiful and inviting.
Which designers are at the top of their class? We've gathered the top 15 interior designers of Jacksonville for you to check out. Let us know your favorite in the poll below!
Lisa Gielincki
Lisa fell in love with design as a teenager, when she had the opportunity to help decorate her family home. After graduating from Savannah College of Arts and Design, Lisa started out at Sisler-Williams Interior Design. In 2001, she opened her own award-winning design firm. Lisa enjoys sharing her passion for design with others, and has taught a course on design at Jacksonville University.
Troy Spurlin
Troy earned a Bachelor of Fine Arts from Jacksonville University. Before founding his own company,  Troy worked for the renowned designer Joe Nye. He has been prominently featured in Jacksonville Magazine, as well as other local publications, for his design and remodeling work. Blending traditional and modern elements, Troy's interiors are clean, timeless, and distinct. 
Bianca Beattie
This Florida native developed an appreciation for architecture and design at an early age, admiring the fabulous homes of Palm Beach on Sunday drives with her family. She studied at the Art Institute of Fort Lauderdale, and continued her education under the guidance of mentor Barbara Murtagh Nash. A 13 year veteran of the industry, and owner of Just B Interiors, Bianca's simple style and "less is more attitude" is apparent in her spaces.
Shirley Kishek
Shirley is the owner of Kishek Interiors, originally conceived as Housedressings Interiors in 2008. She was recently featured in Jacksonville Magazine and is a 2014 winner of the Houzz award for service. Shirley is focused on helping her clients achieve their vision, and offers a hands-on experience. Comfortable working in a variety of spaces, she has completed diverse projects from private homes to luxury clubhouses.
Veronique Schleef
Born into a family of architects, Veronique grew up in Cannes on the French Riviera. Now an American citizen, her international and stateside studies in design give her a worldly aesthetic. With 20 years of experience, Veronique is deeply committed to every project, and to environmentally responsible practices. Her company, IE Designs, has been recognized by the ASID North Florida chapter for "Residential Renovation" and "Product Design."
Christy McCarthy
A native of Illinois, Christy received her bachelor's degree from Harrington College of Design. She is the owner of Interiors Revitalized, a firm specializing in model home merchandising, interior design, and home staging. Her style taste tends toward modern, and currently she prefers a palate of blues and grays. Christy's design philosophy is to deliver outstanding, personalized design that doesn't cost her clients a million dollars to obtain.
Brigetta Dawes Lamsback
A design professional for 19 years, Brigetta acquired the family business in 2005. She renamed it The Design Studio, but continues to maintain the high standard of integrity set by her father in 1972. Brigetta also added a retail store to showcase her personal style and talent. With the strong belief that designing a home should be fun, her motto is "quality is important, excess is not."
Amanda Webster
The British-born designer maintains dual residency, and her work can be seen throughout the eastern United States and the Caribbean. Amanda specializes in luxurious oceanfront and riverfront residences. When not hard at work on her company's projects, Amanda enjoys cooking, traveling, and teaching Sunday school. A graduate of Florida State University, she currently lives in Ponte Vedra Beach with her husband and business partner Lee.
Susan Doris
Susan earned a master's degree in Marketing from Florida State University before returning to school to study design. For over 10 years, Susan has practiced interior design in Jacksonville. She worked for local notable design firms before launching her own, Susan Doris Interior Design. Susan is LEED certified for green building, and has a strong appreciation for natural, organic, and green design.
Judith Sisler Johnston
A well-established and recognized designer, Judith has been featured in Baron's Who's Who in Interior Design for the past 20 years. With a master's degree in psychology from Missouri State University, Judith is uniquely adapted to understand the needs and goals of her clients. Her award-winning designs have included projects for senior living residences, model homes, and residential interiors. Judith's personal interests include international travel.
Andrew Howard
Andrew discovered his passion for beautiful design and happy clients while working in his parent's design shop. Today he is the owner of Andrew Howard Interior Design, and he feels more passionate about design every day. Recently, House Beautiful and Traditional Home both named him a top young designer. His work has also been showcased in Coastal Living, Trad Home, and HGTV Magazine.
A highly respected interior designer, James first discovered his design aspirations working at a furniture store during high school. He went on to study design at the famous Parsons in New York City, and was influenced by the likes of John Saladino and Mario Buatta. After 12 years of working with various design firms, he opened his thriving interiors business and the successful retail interiors stores Mrs. Howard and Max and Company.
Pamela Neel
Pamela started out in the corporate world, earning an MBA from the University of Denver and spending 12 years with a global management consulting company. Her business background complements her additional education in interior design, so it's no surprise that Pamela Neel Interiors receives repeat and referral business. In 2011, Pamela participated in ABC's "Extreme Makeover/Home Edition" television show.
Donna Mancini
As a real estate professional, Donna became well aware of the importance of home staging in motivating buyers. So when her love of style led her to launch Donna Mancini Staging & Redesign, she combined her real estate, accounting, and decorating skills into a successful business. Donna's philosophy is that a home should be a welcoming sanctuary, and she helps her clients create warm, inviting environments.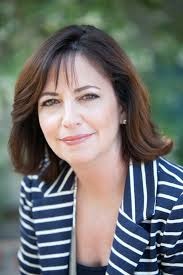 Ellen Dyal
Ellen earned a degree in business administration from Boston University, and studied interior design at Florida State College. Before devoting herself to design full-time in 2005, she worked as a Certified Public Accountant and still maintains her CPA certification. Raised in West Palm Beach, the Florida native has a natural eye for design. With her business background and sense of style, she gives her clients a high-quality customer service experience.
Think we missed someone? Let us know in the comments!

Image via Flickr user Om
---
---