Interior Design: Las Vegas
According to the Las Vegas Sun, an estimated 5,000 people move into Clark County every month. With a housing market recently on the rebound, the "Entertainment Capital of the World" is a growing family city and retirement community. Add to the mix the many mega casino–hotels on the Strip, and you have opportunities galore for the interior design industry.
The world-famous Las Vegas Design Center hosts multiple design and construction events, including the preeminent Las Vegas Market and High Point Market. With industry leaders arriving from all over the globe, Las Vegas cultivates an environment where exceptional design abounds.
Which designers in Las Vegas make the most of these resources for influential contacts and trend-setting home furnishings? Listed here, in no particular order, are the top 15 interior designers the city has to offer. These are the must-know names in the Las Vegas design world, and we have gathered them here for you to review.
Vote for who you believe is the best of the best in the poll below! Think we missed anyone on this list? Let us know in the comments, we'd love to hear from you.
Jill Abelman
As a young girl, a room of "leftover furniture" drew Jill to design. She worked for several prominent design firms in Newport Beach and Los Angeles before opening a retail home accessory store in Laguna Beach. In 1998, Jill moved to Las Vegas to design and coordinate model home projects for a national home builder. She finally fulfilled a long-time dream in 2004 with the opening of Inside Style, a full-service residential interior design firm.
Roger Thomas
During his 20 years with Atlandia Design, Roger designed the interiors of the Mirage, Treasure Island, and the world-famous Bellagio Resort. As the Executive Vice President Design for Wynn Design and Development, he created the interiors of Wynn Las Vegas and is currently developing designs for Wynn Palace in Cotai. A graduate of The School of the Museum of Fine Art in Boston, Roger continued his education with a BFA in Art History from Tufts University. His work has been published in leading journals such as Architectural Digest and Elle Décor.
Jill Thompson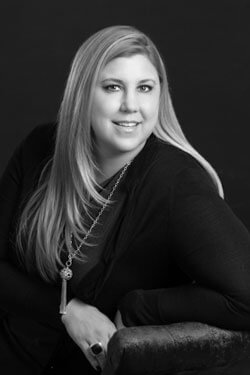 The daughter of designer Milton Homer, Jill has always found inspiration in her surroundings. While attending the University of Utah, she worked in the family showroom and attended furniture markets with her father. Jill's background as interior designer, furniture buyer and showroom owner have given her the opportunity to develop lasting relationships with leading industry companies and contacts. As the owner of Jill Thompson Design, she delivers functional spaces that reflect her clients' styles.
Peggy Scinta
Peggy was creating unique and memorable spaces by the time she reached her twenties. She spent fifteen years in the corporate world, gaining invaluable business skills, before opening her first design firm in New York City. Immediately after transitioning to Las Vegas, Peggy and her team created an entertainment suite for a Vegas headliner. Her firm, Scinta Designs, specializes in designing luxury vacation homes.
Kathy Wilson
With over ten years of experience in the field, Kathy has established herself as a hard working designer with a keen sense of style. She started pursuing her lifelong dream by enhancing homes for family and friends. This led her to study at the Art Institute of Nevada, where she began her career in interior design. Kathy's philosophy involves open communication, and creating a design package that fulfills each client's dreams while meeting their budget.
Heather Soto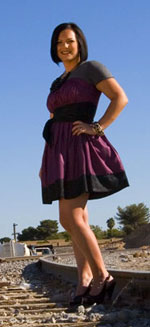 Heather completed a FIDER Accredited Design Program at Bellevue College in 2005. Two years later, she co-founded the premier design company, Inhabit Design, with partner Michelle DiMauro. One unique aspect to her work is the hand-colored renderings she sketches for full-service clients. Inhabit's work has been featured in H&D Magazine, Las Vegas Review Journal, and Las Vegas Business Press.
Cary Vogel
Interiors by Cary Vogel specializes in upper-middle to high-end residences. A graduate of the Parsons School of Design, Cary brought his New York City flair to Las Vegas in 1988. With design studios in Las Vegas and New York City, Cary's sophisticated style has earned him a well-deserved reputation on both coasts. Numerous publications have featured his designs, including Luxury, Fine Interiors, and Las Vegas Life. 
Lisa Escobar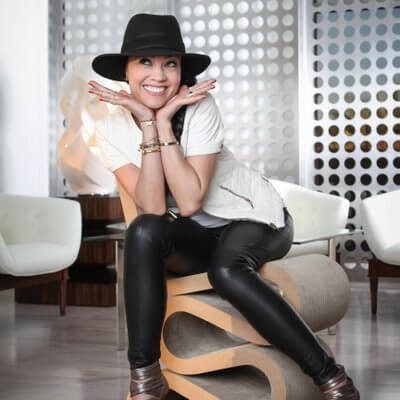 As a former fashion brand ambassador and hospitality manager, Lisa understands that customer service is the key to client trust and repeat business. Her company, All Por Ju, offers a wide range of design services from space planning to personal shopping. Lisa's aim is to incorporate her clients' passion for creativity by implementing it into their everyday environment. The UNLV alumna holds a degree in Kinesiological Sciences, and works as a volunteer for the Lied Discovery Children's Museum fundraising gala.
Alice Roussos
Alice has over 25 years of experience in high end and corporate interior design. She founded Interior Motives in 1987, and specializes in the needs of the contractor, developer and homeowner. A graduate of the Interior Design Institute, Alice was awarded the Design Excellence Award by ASID. The Las Vegas Design Center honored her with the second place award for "Designer of the Year" in 2011.
Yana Shine
Yana has years of experience designing and remodeling homes and commercial spaces. The social media savvy designer offers up tips and trends on her design blog and Twitter. She is the principal interior designer for Modify Your Space. The firm has a heritage in designing and building unique custom made kitchens.
Michelle Montgomery
Inspired by her travels, Michelle has developed a signature look that fuses an appreciation for both American and European aesthetics. With a background in high end residential real estate and twenty years of experience, she knows how to create sophisticated yet unexpected interiors. As the owner of Michelle Montgomery Interiors, she specializes in private homes, professional offices, restaurants and lounges. Michelle has completed projects from Las Vegas to Zurich, Switzerland.
Sue Conboy
Sue has over twenty years of experience in residential and commercial design, and extensive proficiency with exquisite fabrics. Her firm, Statement of Style, has collaborated with leading local architects to compile a distinguished and diverse portfolio of projects. Sue is also the owner of Very Comfortable Stuff, a web based furniture store that offers well-designed and custom-made upholstered furniture. In addition to her design skills, Sue is an active member of her community through various philanthropic and civic organizations.
Jane Cunningham
The New Hampshire native is a classically trained musician with a Bachelor of Science in Music Education and a Masters in Music. Before establishing her firm and a career in design, Jane was the Director of a large not-for-profit foundation. As the President, CEO, and Principal Designer of Room Resolutions, she creates spaces that helps her clients connect to the new rhythm of their lives. Jane is drawn to working with clients who are unexpectedly reinventing the second chapter of their lives.
Fabiola Avelino
Fabiola is the owner of Fabiola Avelino Interiors, and best known for her immaculate attention to detail. As an interior decorator and creative custom paint designer, she has created custom finishes for high-end residential to modest homes. Fabiola has a background in architecture and 14 years of experience in the industry. With an international approach to design, her goal is to combine style and function in a way that maximizes a client's budget.
MiQuelle Quinn
MiQuelle has been practicing interior design since 2001. She received her undergraduate education from Weber State University in Utah where she studied architecture, art history, and interior design. As the owner of MiQuelle Quinn Interiors, she creates sophisticated and original interiors for her clients. MiQuelle has an affinity for classical forms, texture and color, which permeate in her functional living environments.
Have a favorite? Vote here:
Image from Flickr user Moyan Brenn
---
---