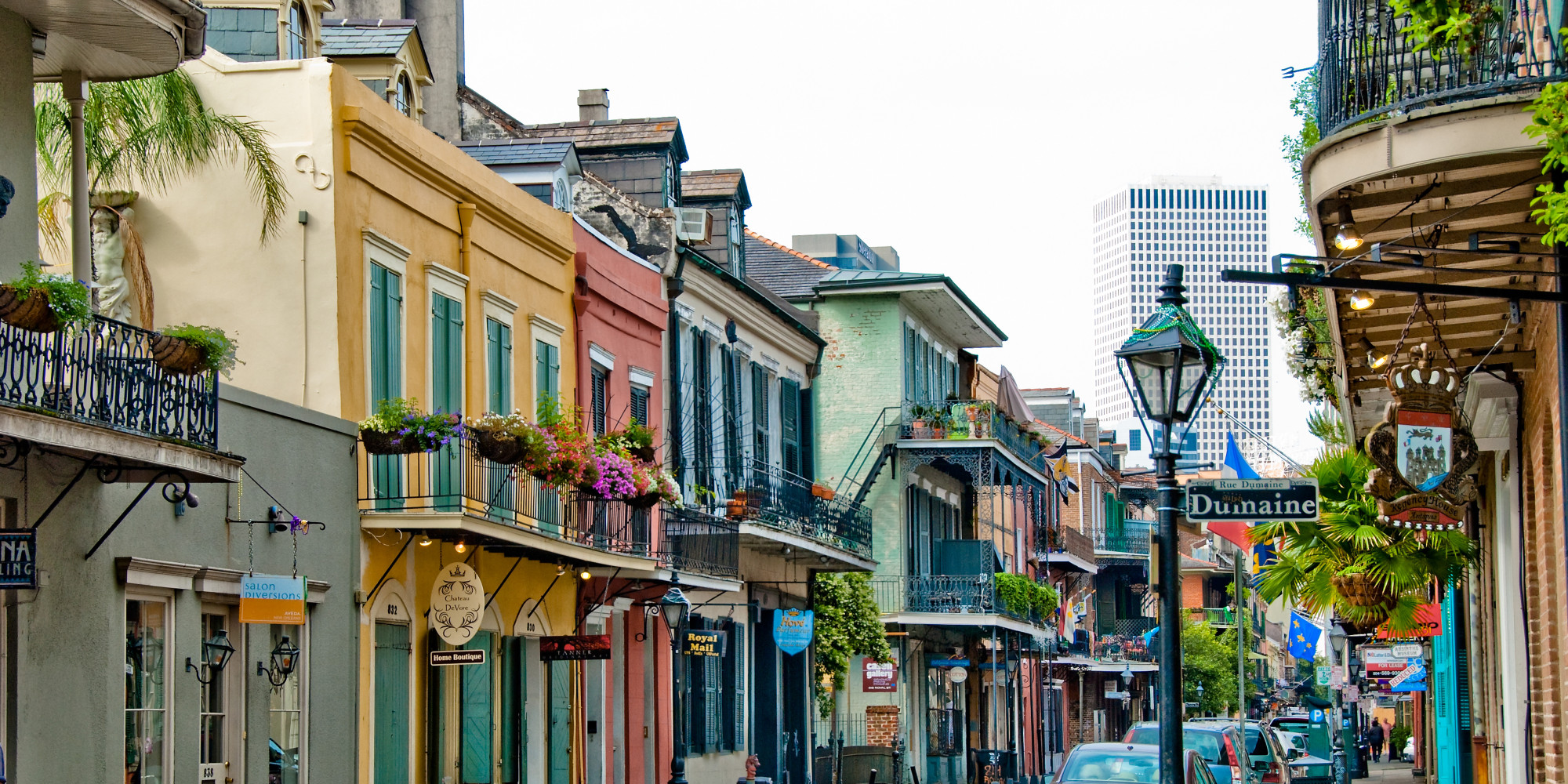 Who is the best interior designer in New Orleans? Here are 15 candidates. Vote for your favorite and suggest designers we missed in the comments section.
***
New Orleans is the kind of city that inspires interior designers all over the world. A few of the lucky ones call it home. Inspiration abounds in the historic French Quarter, while renowned Magazine Street in the Garden District is an incredible resource. With antique stores, modern art galleries, and local artisans galore, New Orleans has everything a designer could wish for.
Interior design New Orleans: who are our picks?
Who are the best designers in the Crescent City? We located the top professionals in the city, and narrowed it down to the 15 best interior designers in New Orleans. Take a look for yourself, and vote for your favorite in the poll below! We think we did a pretty good job, but sometimes a designer can go under the radar. If you know of an interior designer who should have made the cut, let us know in the comments section.
Leslie Newman
Leslie has created exciting homes for 42 years. Her company, Space Interior Design, has offices in New Orleans and Chicago. She has been chosen as an HGTV associated decorator this year, and her work is featured in the Chicago Sun Times splash section. Her timeless and uncluttered interiors can be seen in leading publications such as Southern Accents, Pierre Deux's French Country, and the book Interiors Midwest.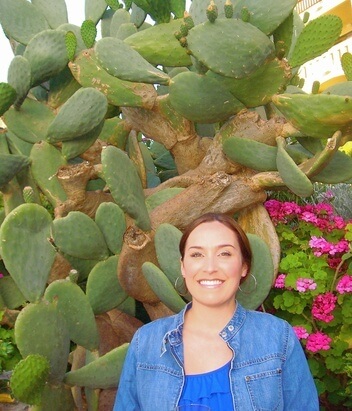 Nicole Ruppel Jones
Nicole has extensive experience in high-end residential design, carrying out renovations from start to finish. However, she also understands that the average household has similar design needs, and offers affordable design with outstanding service. Her company, Design8 LLC, specializes in just that. Nicole received her associate's degree from Delgado Community College, and is inspired by travel, food, and the city of New Orleans.
Melissa Miles Rufty
Melissa has built a loyal clientele who are avid fans of her classic Southern style. Her work is open-minded and varied because her clients are her inspiration, yet she always delivers an unexpected interpretation of their ideas. Melissa's company, MMR Interiors, completes projects throughout the United States. She has been named "One to Watch" by Architectural Digest, and one of the New Faces of Southern Style by Garden & Gun Magazine.
Katie Logan & Jensen Killen
Up-and-coming designers Katie and Jensen formed Logan Killen Interiors in 2012. Both are graduates of Louisiana State University. Katie spent 8 years working for the New Orleans architecture firm NANO, and is also the owner of the pet product line See Scout Sleep. Jensen worked in the fields of residential sustainable design, production design, and event management.
Rivers Spencer
Rivers grew up in Jackson, Mississippi, learning the elements of classic Southern design. Her private label upholstery and furnishings line is bench made and hand finished by local artisans. At her Magazine street showroom, you can get a taste of her own collection and carefully curated antiques and abstract fine art. Rivers' design approach is to create timeless, elegant, and fresh interiors that reflect both the past and present.
Chad and Christina Graci
The brother-sister team of Graci Interiors provide their clients with beautiful, thoughtful spaces. Chad earned his Bachelor of Architecture degree from Louisiana State University, and trained at the New York School of Interior Design. He has worked with notable designers like David Easton, Greg Jordan, and Michael Carbine. Christina received her BA in interior design from LSU,  and worked with prestigious design firm Victoria Hagan.
Debra Warner
Debra is the owner and principal designer of Studio W. She holds a bachelor's degree in interior design and a master's degree in architecture from Louisiana State University. In addition to interior design, Debra has worked in architecture and project management fields. She has collaborated with many talented architects, environmental designers, and other design professionals.
Kenneth Brown
Blending warm Southern hospitality with clean Southern-California lines, the Louisiana native is popular among celebrity A-listers. Kenneth has worked for Zac Efron, Kristen Bell, and Nomar Garciaparra, to name a few. He has offices in Louisiana and California, with national exposure from his own television shows and appearances on The Today Show, Good Morning America, and CNN. Kenneth has been named a top 100 designer by House Beautiful and Western Interiors.
Tara Shaw
Shaw began her adventure in the apparel industry in New York and Texas, which continues to influence her design aesthetic. With finely tuned negotiating skills and a love of furniture, she ventured into her multi-million dollar business in 1993. In 2004, she began work on a reproduction line, Tara Shaw Maison. The self-taught importer, designer, and manufacturer has designed celebrity homes and been featured on television and international magazine covers.
Chet Pourciau
Chet approaches design with the belief that your home should make you happy. Known locally as an environmentally-friendly designer with a DIY habit, he mixes items for a unique blend of modern and vintage. Chet shares his talents with television viewers as Fox 8's resident designer and as the host of Chet Chat on the local PBS station. Chet has been named by Gambit Weekly as a "Top 40 Under 40."
[Post-script, April 8, 2015: On March 6, 2015, Chet Pourciau passed away of lymphoma at his New Orleans home. He was 45. He leaves behind his mother and his four brothers and a sister. We'd like to express our condolences, and hope that Chet's inclusion here stands as a humble tribute to his life and work. ]
Hal Williamson
Hal is a decorator and antiques dealer, and the owner of Williamson Designs.  Three homes designed by Hal have been showcased in the books The Southern Cosmopolitan and New Orleans Style. His work has also been featured in Southern Accents, In Style, and House Beautiful magazines. Hal has served as president of the Preservation Resource Center's board.
Evelyne Clinton
Evelyne lends her talents and 10 years of professional experience to the interior design industries of New Orleans and Aspen, Colorado. Her notable projects include the restoration of a landmark French Quarter residence, the design of doctor's offices in New York City, and the doctor's lounge at Children's Hospital of New Orleans. Evelyne is the owner and lead designer of Source Interiors. Her art can can be seen in her Magazine street showroom, and she is represented locally by Sibley Gallery.
Linsi Cenac
The Houma, Lousiana native has a great love for the Deep South. Everything from its joie de vivre spirit to the mix of Acadian, Spanish, and French influences enhance her design aesthetic. Linsi is the  daughter of a 3rd generation marine vessel builder and an art teacher, so she understands the balance between function and beauty. She received her bachelor's degree in interior design from LSU, and has traveled extensively throughout Egypt.
Elizabeth Favret 
Elizabeth spent years helping her friends decorate their homes before turning her talents into a business. She has a knack for creating an individualized look that represents who her clients are, and can provide a variety of cost effective alternatives to create this look for less. She can help you prioritize your home decorating goals to stay on budget. Elizabeth also enjoys assisting with party planning in a client's home.
Monique Breaux
Monique has received degrees from Louisiana State University, and the famed Fashion Institute of Technology in New York City. The owner of Posh Exclusive Interiors, Monique personally handles all aspects of the design process. She has been selected as a designer for HGTV's Designers' Challenge, and featured on HGTV's House Hunters. Monique recently launched a furniture line, with fully designed rooms that can be purchased online.
Home design in New Orleans: Vote for your favorite designer
Now that you've read about our picks for home design leaders in New Orleans, it's time to vote for your favorite. You can do so right here.
Think we missed someone? Let us know in the comments!
---
---