Portland is often recognized as a community of creatives. From musicians and painters to architects and interior designers, the City of Roses provides a welcoming harbor to all genres of artists. The rejuvenated Pearl District is well-known for its hip and vogue art galleries and eclectic neighborhood, but centers throughout the funky and fun city of Portland have become a haven for all types of craftsmen. A number of talented interior designers, decorators and firms are proud to call Portland home.
If you are looking for a definitive list of the top interior designers in the area, you have come to the right place. Whether you are in need of freshening up your residential interiors or commercial spaces, or just looking to get inspired with new ideas, these 15 interior designers in Portland make up the most skilled in the local design industry. Visit their websites or follow them on Twitter to view their gorgeous interiors, furniture, and decor. Our comprehensive list, named in random order, is sure to match you with a decorator that represents your taste and style.
Don't forget to vote for your favorite designer in the poll below! And if there is anyone you think we should have added, let us know in the comments section.
Before relocating to Oregon in 1992, Michael earned his degree from the Interior Design Institute in Newport Beach, California. He began his design career at the preeminent Portland firm, Howard Hermanson Design, and later put his commercial design skills to use in the Planning Department at Intel Corporation. He also spent several years in the contract furnishings industry, successfully completing projects for Willamette Industries and Lockheed Martin. Michael's own design studio, Urban Elements Interior Space, reflects his passion for creating stylish, organic, and contemporary spaces.
Jessica Helgerson
After earning her bachelor's degree in English from the University of California Los Angeles, Jessica studied interior and environmental design at UC Santa Barbara. With over 15 years of experience in residential and commercial design, Jessica is comfortable with a variety of styles and able to accommodate her clients' taste. A global traveler, her time living in Italy, Switzerland, and France have strongly influenced her design aesthetic. The work of Jessica Helgerson Interior Design has been featured in national magazines such as Sunset, Better Homes and Gardens, and Architectural Digest.
Garrison Hullinger
Garrison is the principal designer and owner of Garrison Hullinger Interior Design. A former project manager at Gap Inc., a work-related accident changed the course of his career. At the advice of his occupational therapist, Garrison took on remodel projects to help recover and 11 years later launched his own firm. Known for his contemporary designs, Garrison is today a successful small business owner and interior designer. His work has been featured in the Wall Street Journal, Embark Magazine, and Portrait Of Portland.
Angela Todd
Early on, Angela's career was focused on operations, sales, and marketing. These skills have served her well in her ownership of the boutique interior design house, Angela Todd Designs. As the youngest of four children, Angela grew up watching her mother build and design homes. She served for two years on the Board of Directors of the local Homebuilders Association, and is a member of the Portland Remodelers Organization.
Kimberlee inherited her artistic talents from her mother, a fine arts painter, and her grandfather, the renowned photographer Julian P. Graham. Before establishing her own firm 10 years ago, she worked in the fashion and art fields. Kimberlee has completed commercial and residential design projects as close to home as Portland, and as far as Stuttgart, Germany. She is an associate member of the Northwest Society of Interior Designers, and her designs have been featured on the cover of Portrait of Portland.
Jason's passion for design manifest itself early on through constant rearranging of his childhood bedroom. Jason was working as a market researcher when he took on a full-scale remodel and restoration of his own Portland home. Through this process, he discovered his love for the remodeling process. In 2004, he established Jason Ball Interiors and dedicated himself to improving interior environments full-time. Jason Ball Interiors has received recognition in Oregon Home, Portrait of Portland, and the Alaska Airlines magazine.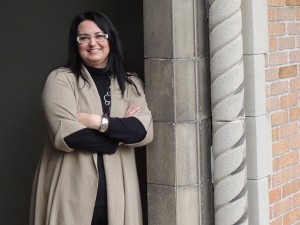 Ida York
Ida earned her Bachelor of Fine Arts in Interior Architecture and Design from the Academy of Art University. She established her own design firm in 2009. Ida York Design Group Inc. has designed and managed projects in Oregon, California, Florida, and New York. In her spare time, Ida is an amateur photographer and enjoys performing music.

Amy Troute
Amy established Amy Troute Inspired Interior Design in 2004. She has a business and communications degree, as well as a design education, but it is her intuition that is the key to her success. Amy gets goosebumps when she discovers the right combination of color, arrangement, and style. Although she believes in the occasional splurge, Amy is an expert shopper who can stretch her clients' dollars.
Wendy O'Brien
The influences of an architect father and fashionista mother has made a strong impact on Wendy's work and art. A UCLA graduate who studied interior design, Wendy has a background that encompasses many art forms. She fuses together elements from her time as a musician, fashion designer, and retail merchandiser to create unique and memorable design solutions. Her company, Wendy O'Brien Interior Planning & Design, offers a client program geared towards making the design process enjoyable for homeowners.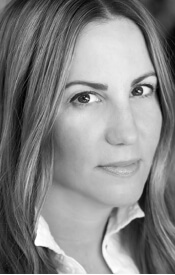 Joelle Nesen
The interior design firm and retail showroom Maison, Inc. was founded by Joelle in 2004. Before becoming the president and principal designer of her own firm, she studied interior design at Bassist College. Working at Lloyd's Interiors, an interior design furniture store, was another formative experience for the award-winning designer. Recently, Joelle's work was featured on the cover of Luxe Interiors + Design.
Sue Augustyn
Before it became a popular trend, Sue was accompanying her mother to local Goodwill shops. With a deep understanding that good taste is about style, not money, she finds beauty in both the old and new. As the owner of Said Interior Design, Sue blends the past and present to create elegant living environments.  She aspires to design interiors that live up to William Shakespeare's quote, "I like this place and could willingly waste my time in it."
Jennifer Leonard
Jennifer is a second-generation interior designer who grew up in the business. After earning her bachelor's degree in Art and History from Willamette University and a master's degree from the University of Portland, she founded Nifelle Design Fine Interiors in 2005. Known for her customer service, Jennifer's influence extends to projects throughout the western United States. Her classically beautiful yet functional designs have been highlighted in publications like Luxe, Oregon Home, and Sunset magazines.
Along with co-founder Alissa Pulcrano, Leela is the owner of Bright Design Lab. Their interior design studio focuses on sustainable practices and unusual design. Prior to establishing her own business, Leela earned her bachelor's degree in Interior Design from the Art Institute of Portland. The LEED accredited designer integrates green practices into her work and life, including organic eating and bike commuting.
Donna's 25 years of design experience is apparent in the eclectic mix of styles and periods supported by her projects. After her formal training at the Design Institute of San Diego, Donna joined Warren Sheets Design of Beverly Hills. When she relocated to the Pacific Northwest in 1995, Donna's deep love for creating attractive interiors led her to found Donna DuFresne Design. She won the IDS Designer of the Year award in multiple categories for 2 consecutive years.
Pangaea
Before becoming an interior designer, Pangaea was a full-time artist working in glass, bronze and resin mediums. She continues to enjoy helping clients add a treasured piece of art to their homes, and even creates commissioned pieces for a select few. Her firm, Pangaea Interior Design, provides superior kitchen & bath design, remodeling & furnishings. When not at work, Pangaea spends time relaxing in her Sandy River home with her husband and multiple pets.
Image from Flickr user Patrick M
---
---