Interior Design: San Francisco
From Ghirardelli Square to the Palace of Fine Arts, architecture and design are very prominent in the City by the Bay. It is literally impossible to walk around in this city and not find stunning examples of these things. There are many prominent and talented interior designers all over the Bay Area as well, and we wanted to highlight 15 of the best.
So in no particular order, here those 15 that really set themselves apart.
Is a favorite of yours listed here? Vote for them in the poll below!
Vernon Applegate & Gioi Tran
These two get mentioned together because their firm, Applegate Tran Interiors, has become renowned all over the country for their interior design accomplishments. They have been featured in multiple issues of California Homes and Trends Magazine, and have received many Awards of Distinction and Excellence from the American Society of Interior Designers (ASID). Their combined 20 years of experience and exemplary service combine for a high quality touch and attention to detail.
Jennifer Jones
Despite Jones' design firm being eight years old, Niche Interiors is still on the rise in the Bay Area. The firm was named in Rue Magazine as one of the Top Designers to Watch in 2015. Jones has the ability to see the big picture. A California native who studied Art History in Rome, her well-traveled education gave her that perspective of being able to visualize the end result before the project had even begun.
Tineke Triggs
While building her own home, Triggs had a revelation that she could help others achieve the dream she was achieving for herself; a perfect house with perfect interior design. And that's what she has strived to do since starting her own firm nearly ten years ago. Her ability to blend creativity with practicality is what has set her apart over the years, and one reason why she has been a Best of Houzz in Design three years in a row.
Annie Lowengart
Annie specializes in creating warm and inviting interiors, while still maintaining that certain level of chic style. Her main goal is to create a design that reflects her clients' personality, which means she collaborates with them every step of the way to ensure the design is done right. She has been featured in many publications, including California Home and Design, as well as Traditional Home.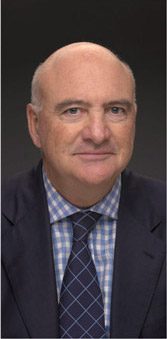 Jerry Jacobs
It's Jacobs' versatility that really sets him apart in the San Francisco design scene. For 25 years, his firm has been providing interior and architectural design services, making him the complete package no matter the project. His education and trained eye allow his clients to realize their dreams through his vision. He has been featured in Architectural Design and House Beautiful magazine.
Kendall Wilkinson
It seems there is nothing Wilkinson can't do. Her passion for design began while she was studying abroad in Paris, and for the past 20 years her firm has been among the most trusted in San Francisco. She is also environmentally conscious, as she has helped several clients create "Healthy Homes" which focuses on sustainability and green-living. She has been featured in Elle Decor, and has been a contributing designer to San Francisco Decorator Showcase.
Martha Angus
From consultation to visualization to completion, Angus has a keen eye and the experience to back it up. She has worked on many residential home projects, as well as store designs for the likes of Saks Fifth Avenue. She has also designed homes for many upscale clients, such as Ralph Lauren. But beyond that, her work has been recognized in many publications, including House Beautiful.
John K. Anderson
Even before founding his own firm in 2005, Anderson already had close to 15 years experience in professional design. Both a skillful guide and collaborator, he produces rich yet livable spaces that truly embrace and express the lives and passions of each client. No project is too difficult, and he has been featured in many publications, including California Home & Garden and San Francisco Magazine.
Kimball Starr
Offering everything from space planning to full-scale design, Starr employs an inventive and sensitive use of materials, believing that comfort holds the key to successful design. Her firm work with clients to create successful interiors tailored to client needs in both residences and commercial spaces. She has been featured many times over, including in a couple of hardcover books, such as Country-Style Residences.
Juliana Linssen
Born in Sao Paulo, Brazil, educated at UCLA, now living in San Francisco, Linssen rapidly made a name for herself and her firm when she first started 15 years ago. Now, she is one of the most trusted names in kitchen and bath design. In fact, she is a Certified Kitchen Designer with the National Kitchen and Bath Association. She has won awards from the NKBA as well, and even worked on movie sets.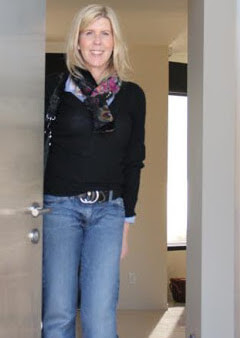 Lydia Lyons
Having worked in design and architecture for 15 years, Lyons believes that a project is truly done right as a team effort. With the builder, architect, and the client, her goal is to translate your homes desires into a beautiful, inviting & comfortable space that reflects you and your family. She specializes in remodels, and was recently given a best of Houzz award for client satisfaction.
Paige Loczi
Taking lessons from her father, who was a famous car designer, and applying them to home design has worked wonders for her firm. Plus with a background that includes professional dancing and project management, her diverse qualifications are what gives her the inspiration for interior design. Her work has been featured many times over, and she won a reader's choice award for Room of the Year from California Home & Design.
Ruth Livingston
Born and raised in Israel, she served in the Israeli Army as a First Lieutenant prior to moving stateside. She started her own firm almost 35 years ago, and is roundly considered to be one of the most accomplished designers in the business. Despite being in the industry for so long, she is never satisfied, and is always on the lookout for her next challenge. An international award winner, she is also a Certified Green Building Professional.
Marie Christine Peterson
If one were to look up the definition of "well-traveled" in the dictionary, one might find a picture of Peterson. Having gone from Europe to South America and everywhere in between, she uses her experience and knowledge of different cultures as inspiration in her designs. To her, "being a professional requires more than simply having the right sense of style. It also means mastering the 'nuts and bolts' of design."
Tal Goldstein
As an artist and designer, Goldstein uses her creative abilities to find the best possible design for her clients. This is likely why she has won a Best of Houzz award for client satisfaction two years in a row. But she couples that creativity with many years of experience, and has worked on many different types of projects, from space planning to home styling. Beyond all that, she only settles for perfect results, as she knows home is where comfort is.
Think we missed someone? Let us know in the comments!

---
---