Who is the best Interior designer in San Jose? Here is a list of 15 interior designers who may be the one. Vote for your fave and suggest new ones too.
***
In the heart of Silicon Valley lies an interior designer's haven. San Jose may get noticed a little less than other Bay Area counterparts, but they have a design industry that rivals any in Northern California. We gathered up 15 of the city's best.
Here they are, listed in no particular order.
Barbara Vaughn
For 30 years, Barbara has been at the forefront of the interior design industry in San Jose. Specializing in high-end residential projects, she quickly gained recognition from the design community for her unique vision to create sophisticated environments for those who revel in distinctive style. She has many affiliations and has won numerous awards for her work, including two Houzz badges for customer satisfaction.
Tal Goldstein
Born in Israel and currently living and creating art in the San Francisco Bay area, Tal considers harmony and scale as the basis for any artistic creation. She has expertise in many areas of interior design, including space planning, color consultation and home styling. Her clients have nothing but the best to say about her work, as evidenced by the Houzz badges for customer satisfaction that she has won three years in a row.
Alison Whittaker
The most important thing above all is Alison recognizes that your home is more than a collection of beautiful design elements. She knows it is your place of comfort, where you raise your family and where you come to unwind at the end of the day. So her goal is always to craft a design that is a reflection of your individual tastes and desires. She is a very experienced designer that has even featured on HGTV.
Carol Woodard
Having developed an extensive rapport with contractors, vendors and suppliers, Carol and her design team have mastered every phase of a design project. She makes an investment in her clients' style of living in order to provide the best possible results for their home. This attention to her clients' needs has earned her high praise in the area, and she has won numerous awards for her work.
Anna Jacoby
Keeping her clients' taste and lifestyle in mind, Anna provides design guidance, an expert eye, and creative flair to help her clients get the home they want. From just one hour of consultation time, to complete remodels, she is willing to do as much or as little is needed to help you achieve your dream room or home. She specializes in bath and kitchen design, and is National Kitchen and Bath Association affiliated.
Monica McAllister
A California native, Monica started her own firm almost 20 years ago after receiving her degree in Graphic Design from UCLA. Since then she has been impressing clients with her talent, keen eye for detail and the ability to let them express their own creativity. She is ASID affiliated, and her guidance through the entire design process has earned her wide praise from past clients.
Magdalena Bogart
Whether designing a new residence or giving your existing home a sophisticated makeover, Magdalena knows how much enjoyment a well thought-out home can bring to her client's lives. No matter what, she is dedicated to creating beautiful interiors that reflect the unique personalities and life styles of her clients. She is ASID affiliated, and has won two Houzz badges in a row for customer satisfaction.
Thora Tam
By developing a clear understanding of her clients' lifestyle and design taste, Thora is able to design a beautiful, practical home. By getting to know her clients she is able to come up with a plan that is within budgetary constraints but still a perfect place to come home to. She is well regarded in the San Jose area, and even won an award at the South Bay Home and Garden Show for Best Decor Display.
Jona Collins
With a passion for bringing to life highly personalized living spaces, Jona strives to create a home that fits her clients' personality and lifestyle. She is an expert at developing at combining a homes' existing architectural features with updated designs that are authentic to the home and homeowner. Her work is glamorous yet sophisticated, and has even been featured on HGTV.
Diana Larr
The name may be Phoenix Design, but Diana and her firm work within the Bay Area. She puts organization at the forefront of her design projects, as to her it is the most important thing for a successful design. She believes that de-cluttering not only has a positive effect on our home, but on our minds, as it reduces stress and brings about harmony. For everything from home staging to renovation, Diana is very reliable in many facets of design, and has won three Houzz badges for her work.
Kathy Monarch
Ever since picking up a copy of Architectural Digest at the age of five, Kathy has had a lifelong passion for interior design. She uses that passion to help residential clients execute unique, tasteful design projects both big and small. She brings a wide range of styles and inspiration to her work, which help her capture the individual tastes of each client. She has been featured on HGTV, and has been published in California Home and Design.
Stephanie Zaharias
At the helm of her own full service residential interior design firm, Stephanie focuses on incorporating the best of the retail world with stunning details of local craftsmen and artists in custom design. She is dedicated, and genuinely excited about the pursuit of a perfectly curated space. In the 12 years since she opened her firm, she has received high praise and much respect from the San Jose interior design industry.
Julie Brown
Whether you are building a custom house or refreshing your existing home, Julie knows that your home is a personal statement of who you are and what you enjoy. She and her design team offer services that are are confidential, comprehensive and highly creative in an effort to build a home that matches your distinctive lifestyle. She has won many awards for her work, including three Houzz badges, two of them for customer satisfaction.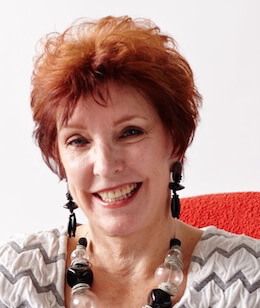 Pamela Pennington
A former president of the Peninsula chapter of ASID, Pamela is dedicated to providing clients with "the transformative experience of living a life within a beautiful space." She received her degree in design from San Jose State, and opened her firm in the 1970s. One would be hard pressed to find a designer with more experience than her. She has won numerous awards and been featured in many publications.
Linda Floyd
From classic to contemporary to cottage, Linda only uses the finest quality materials for her designs. She draws her inspiration from the craftsmanship seen in 18th century France as well as the subtle glamour of the English countryside. Luxurious, refined and always inviting, her designs are the ultimate reflection of a client's lifestyle. She has been featured in numerous publications, including Traditional Home.
Think we missed someone? Let us know in the comments!

---
---