The 15 Best Interior Designers in Vancouver BC
Who are the best interior designers in Vancouver, BC? Here are 15 candidates. Vote for your favorite and tell us who we missed in the comments.
***
Vancouver is that rare amalgam of natural, scenic beauty and thriving, urban city. There are few places in the world where you can find a skyline full of skyscrapers, and still breathe in fresh ocean air and the scent of pine needles. A popular filming location, "Hollywood North" attracts celebrities and brings in work for set designers. Not surprisingly, this hip, creative, and beautiful city is also home to some of North America's brightest talent in interior design.
We've scoured the city and found the shining stars of the industry, all of whom have exceptional artistic vision and the energy to pull it all together. Listed below, in no particular order, are 15 of Vancouver's best interior designers. We feel the list is comprehensive, but with a city full of talented interior designers, we may have missed a name or two. If there is an interior designer you feel should be on this list, give them a shout out in the comments section. Don't forget to vote for your favorite in the poll below!
Patricia's long-standing reputation for luxury, finely crafted detail, and contemporary vision have earned her international acclaim. She trained at both the Parsons School of Design in Paris and the faculty of Architecture at the University of Ferrara in Italy. Patricia's luxury kitchen and condo designs are frequently featured in top shelter magazines like Architectural Digest. Most recently, Patricia won five first place Northwest Design Awards and was named a Western Living Designer of the Year Finalist.
Professionally trained in interior design, Victoria also completed a bachelor's degree in art history from the University of British Columbia. She travels extensively throughout Western Europe, finding inspiration in classic lines and materials. Victoria creates creates "comfortable sophistication" in her clients' homes by blending European classic with hints of modern flair. Her friendly, positive approach and bright personality make the design process rewarding for her Enviable Designs clientele.
Even as a teenager, Reisa was already outspoken about her design opinions and experimenting with textures, wall papers, and paint brushes. She graduated from the University of British Columbia with BA in fine arts and economics, and after travelling, returned to study interior design at British Columbia Institute of Technology. The name of her firm, Beyond Beige, fits her out of the box approach to design. Reisa adapts her creativity to suit the needs of each client, resulting in unique interiors.
Dwaina believes that the design process should be approachable, accessible, and fun. She has spent 20 years helping her clients create highly personal spaces that bring them joy. Dwaina completed her design education at the British Columbia Institute of Technology before launching Under One Roof Interiors. After 11 years, she started Good Space Design Group, where she continues to collaborate with clients and deliver smart, creative design plans perfectly suited to their needs.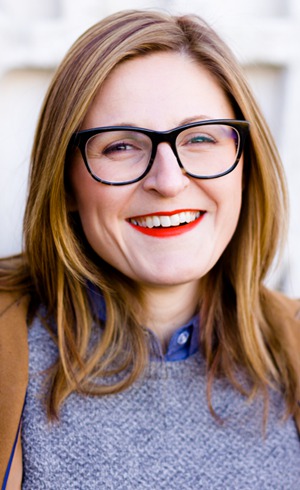 Amber's designs span a wide range of projects, including hotels, corporate offices, restaurants, and private homes. From conceptualization to end result, she guides clients and helps them build a finished space that expresses their style and brand. Through her design practice, MāK Interiors, Amber focuses on creating interiors that make her clients happier, healthier, and more inspired.  She is an active member of the Interior Designer's Institute of BC, as well a team captain of the fundraising Designer Survivors Tour.
The analytically minded designer has a strong background in visual communication and graphic design. He holds a BFA from the School of Art at the University of Manitoba and a diploma in kitchen and bathroom design. In addition to working as the creative lead of his own firm, Corey teaches at an NKBA-Accredited institution and serves as chapter representative on the NKBA British Columbia Executive Board. His holistic design approach applies sustainable practices and materials while mirroring his clients' style and making their vision a reality.
The social media-savvy designer has an online following of over 300,000 followers on Pinterest and over 6 million page views on Flickr. Gaile uses her creativity and interior design toolbox to create meaningful interiors for her clients, and bring new insight to their values of living. Her work has been published in publications such as Western Living, Gray Magazine, and Huffington Post, to name a few. She recently won awards for her exhibit booths at Buildex Vancouver and Vancouver Home + Design Show, and her Houzz portfolio was voted most popular by the community.
Not only does Tanya hold a bachelor's degree in interior design from Kwantlen Polytechnic University, but also a bachelor's degree in English from the University of Western Ontario. Her communication skills are an incredible asset to her work with both developers and clients. Before founding her own design firm in 2005, Tanya worked in-house for two Vancouver residential development companies. Her niche is providing finish and fixture specification documents and detailed drawing packages for new construction single family homes.
In 2010, this edgy designer founded her company in the heart of Kitsilano. Her vision is to expand her clients' design horizons–to push them to step outside of their comfort zone and introduce them to new design concepts. Prior to owning her own business, Sarah assisted designers on the TV shows Love It Or List It Vancouver and Urban Rush. Sarah studied interior design at the Art Institute, and has worked in the industry in a variety of capacities including set coordination, staging homes for photo shoots, and construction projects.
The New Brunswick native moved to Montreal to pursue her bachelor's degree in English literature and art history at McGill University. She discovered her passion for interior design while working in visual merchandising and management for a number of bookstores and home décor retailers during college. Lori went on to earn a diploma in interior design and founded her own firm, Simply Home Decorating. Originally based in Ottawa, Lori relocated to Vancouver where she resides with her husband, daughter, and their standard poodle, Sam.
Jamie is a graduate of the Malaspina University College design program and the creative director of Shift Interiors. As practical as she is creative, Jamie places a strong emphasis on her relationships with her team, clients, and others in the industry. Jamie is an artist who grew up surrounded by design. Her exquisite work has recently been featured in publications such as HomeAdore and Style At Home, and on design blogs like High Fashion Home.
Teresa founded Interior Solutions Design Group Inc. in 1995, with a focus on interior design, new construction, and interior renovations. Teresa is also the owner of Glow Residential Renovations, a firm specializing in kitchen & bathroom renovations as well as interior renovations throughout the home. She is a featured Houzz designer, and has won Best of Houzz awards for service the past two years. Teresa's work has been showcased in Style at Home, BC Home, Western Living, and Home Makeover.
Sarah's creative talents emerged at an early age, when she designed her first house at the age of 12. She worked her way through marketing and business management at Kwantlen University College, and then art direction at Vancouver Film School. Needing a more permanent backdrop for her designs, Sarah went on to study Interior Design at the British Columbia Institute of Technology. She is the founder and principle of her own design firm, and in her first year of business was named "Best New Business" in South Delta and chosen as a finalist for the Delta Chamber of Commerce's Hats Off Awards in the Rising Star Category.
The visionary entrepreneur is known for setting design trends in Canada with her sustainable product design and gorgeous, healthy spaces. She is the principle designer and creative director of her residential and hospitality interior design firm, and has won a Woman of Distinction award for business. Ami was a host and interior designer for two seasons of HGTV's Makeover Wish. Her PURE by Ami McKay line of bedding is offered at Bed Bath and Beyond, and she is the founder and designer of a 100% sustainable eco chic furniture line.
Kelly is inspired by the rugged beauty of the West Coast, and believes in creating elegant homes that are beautiful, balanced and inviting. In 2002, she opened her interior décor boutique on Main Street in Vancouver, immersing herself in the spirit and lifestyle of the West Coast design community. Her Kitsilano-based interior design firm specializes in private residences. Kelly has gained a national audience through her Globe and Mail column, "The West Coast Way," her HGTV series, Take It Outside, and various media appearances.
Think we missed someone? Let us know in the comments!

---
---