Tips For Making Your Small Apartment Feel Larger
Reading Time:
2
minutes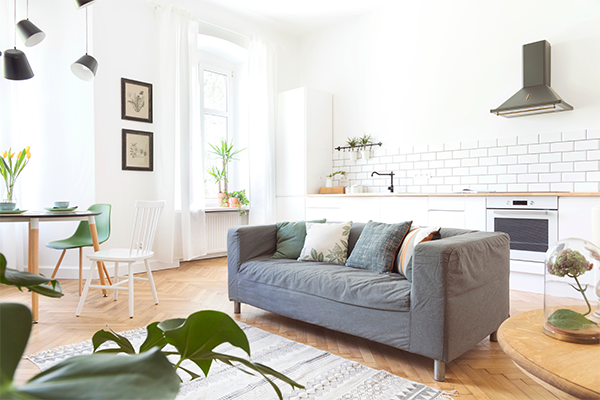 You loved living in your affordable apartment in Houston, TX, where you had a nice one-bedroom apartment for only $1,200 per month with utilities included. Now you have received a great job offer from a very desirable company in Chicago, IL and while you are happy that Chicago will be a more energetic metropolis, your $1,200 is only going to get you a much smaller unit.
If this is sounding relatable to you… here are some tips on how to make your new apartment look larger!
Light Colors and Natural Light
To begin, refrain from adding dark colors to the walls and floor. Instead, choose an off-white or pale paint color for the walls and a light-shade flooring option. As for the ceilings, a rich red or blue color will add some unexpected depth. Believe or not, dark colors can make ceilings look higher.
In addition to light colored walls and flooring, rooms bathed in natural light simply look bigger. Treat all windows as no-blocking zones, and keep dressers, tall desks and TVs away from them. Install window treatments that are easy to open and close so that you can take advantage of a sunny day.
Illusions of Space
This may seem counter-intuitive, but if you push everything directly against the walls, your room will look smaller. A little space between the walls and furniture pieces will help add a wide-open feeling. Another tip is to expose those legs… no, not yours… we're talking about your couch. Similar to keeping your furniture away from walls, make sure that your couch and chairs are on legs will create a spacious look.
Mirror, Mirror
Remember when you were a kid and went to that fancy restaurant that looked like it had an infinite number of tables? Halfway through dinner you figured out that you were looking at a floor-to-ceiling mirror because you saw someone that looked just like you, and they were eating at a table just like yours. Of course, you were seeing your reflection in the mirror, and you can create the same illusion if you add mirrors to your small apartment.
Try Something New
Want to sleep on a hammock? Try it and see how much bigger your apartment feels. Don't be afraid to use decorative techniques that your parents would never let you try.
It's tough to downsize when you loved your previous apartment, but if you follow the above suggestions, you can make a smaller apartment look welcoming and spacious while saving a few bucks in the process. Don't be afraid to test out some new ideas while you're renting; learning at a rental unit will surely keep you from making a few first-time homebuyer mistakes. So, take some time, move things around, be creative with paint, and don't be afraid to try something different.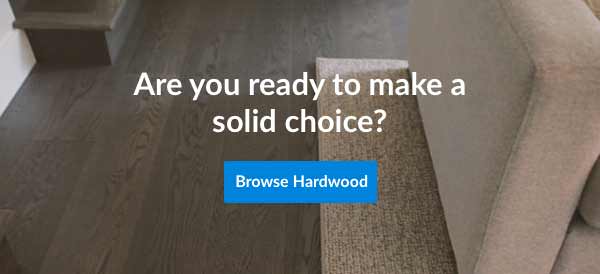 ---
---