Ways to Put Off Turning On The AC For As Long As Possible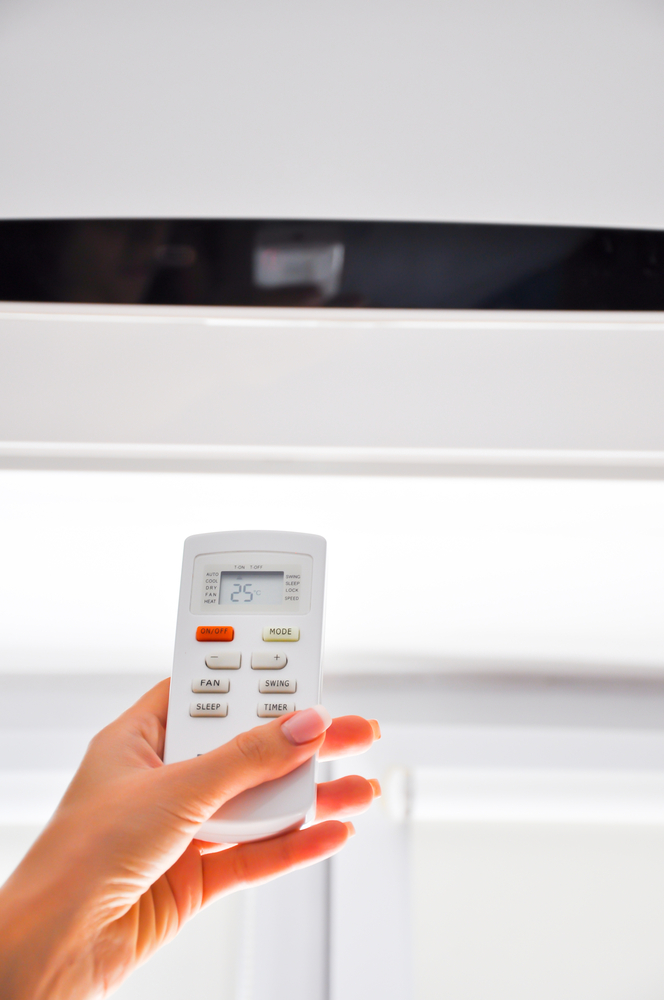 If you noticed how much your electric bill spiked last summer, your air conditioner is the likely culprit. Now as this summer is just around the corner, it's time to think about keeping both your home and your bank account comfortable with these smart tips to cool your home on a budget by putting off turning on that AC for as long as you can.
Change your cooking habits
Take advantage of the warm weather by cooking out often. Turning the oven on will heat up the house, while grilling on the porch helps keep things cool. Turn to cold meals when you're preparing food in the house.
Try a fresh salad, cold soup, or deli wrap for a crisp and refreshing alternative to hot dishes. When you do heat food, use the smallest heating element possible for the dish so you're not releasing excess heat. Microwave cooking will heat the house less than stovetop or oven preparation.
Keep things breezy
You may be surprised at how long you can go without turning the air conditioning on, simply by cooling your home with other means. Place fans throughout the house to create a refreshing breeze. Make sure your fans rotate counter-clockwise to push cool air down. Open your windows to get the air flowing all the way through the house.
Change your bedding
If you're cooling the house at night, but snuggling up under three layers of bedding, you may need to make some adjustments to your sleeping arrangements. Get rid of any extra blankets between your sheets and comforter.
Ditch heavy sheet fabrics like flannel and opt for a lightweight cotton. Consider switching to a lighter comforter as well. If you use a duvet, you can transfer the same cover to a lighter filling to cool things off.
Take a cold shower
A hot soak in the tub may feel good at first, but you'll step out feel sweaty and uncomfortable, prompting you to turn on the air. Switch to a cool or lukewarm shower instead. This refreshing option will help keep you cool so you can leave the air off a little longer. If you're home all day, time your shower for midday when your home is likely to suffer from the heat of the day the most.
Dress for the season
If you're wearing warmer clothes inside, you should reconsider how you're using your air conditioning. Dress for summer weather, inside and out. In shorts and a tee or tank, you may find temperatures in the upper 70s or low 80s much more comfortable.
Change your chore schedule
If your agenda entails vigorous labor, then move the jobs to the early morning or evening hours. This will extend your comfort even longer. If you mow the lawn around noon, you're sure to come in craving a blast of AC, but you may feel differently if you do it later in the day.
Changing your habits in warm weather months can go a long way toward reducing your energy bills. Try these tricks first before you turn on your air conditioner, and see how long you can go without running your system this season.
Your cool ideas?
How do you rein in your AC use in the summertime? Which ideas are not on the above list?
Which ideas have worked the best for you in your local climate?
Are there professional services you've engaged to help make your cooling systems more efficient?
Do you simply accept higher bills during hotter (or colder!) months? Why?
Tell us all about it in the comments section.
---
---