Reading Time:
3
minutes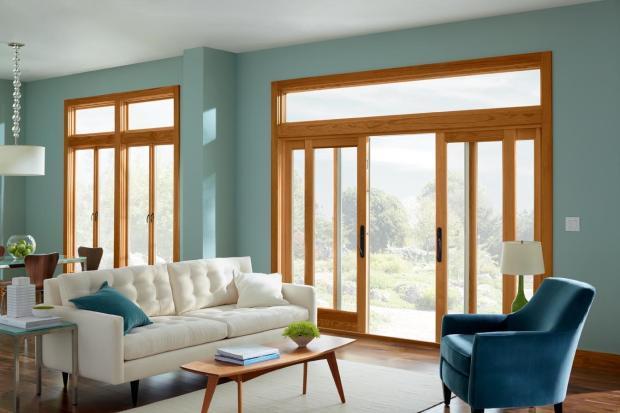 Image: New Horizon Cleaning
Are your walls starting to look a little worn, outdated or too boring? Then why not consider painting them a whole new color? Interior painting costs less than other home improvement projects and affords the opportunity to reinvent a room. Before proceeding though, it's important to be aware of the practices and possible problems associated with interior painting as to avoid mishaps down the road.
What you should do
The first step is planning for the project ahead of time. Go to your local home improvement store and find a few swatches of paint you think would match furniture and décor in the room. If you plan to completely redo the room, it's best to pick out everything else before a paint color.
Once you have a few colors in mind, take them home and put the swatches against the wall to see how they look. Imagine the whole wall in that color and think about how you'll feel looking at it for a few years. Does it match the décor you've picked out? How does the color make you feel? Does it match the emotions and mood that the room is supposed to evoke? For example, bedrooms are usually about being cool and calm, while living rooms are more excited and fast-paced. Colors should reflect and accent those moods rather than oppose them.
If you're uncertain about your choices or proceeding with the paint job as a DIY project, you can hire a painting contractor to advise you and do the work. They have the experience and knowledge to plan out a color scheme that will flow with your furniture and the rest of the home.
What you shouldn't do
Even if you're uncertain about plans for the room, never pick out the paint color before anything else. If you end up picking a color that's hard to match against furniture, it might mean having to repaint the entire room later.
Also, do not pick out bright or highly saturated hues. While it's not bad to have color on the walls, you don't want to have a bright color overwhelm you when entering a room. It's fine with certain pieces of décor, accent walls or paintings but not four walls. Use lighter shades of bright colors like yellows, reds, oranges and purples—not the hue you'd see in a rainbow.
You should also be aware of current color trends, especially if you plan to sell your home within the next year. People pay attention to wall colors during a walk-through, and if you decide to paint the walls weird colors, it will detract from buyer appeal and decrease the chance of a sale. While you don't have to paint it the color of the year, it's important to know which trends endure throughout the years.
Colors to consider
If you're planning to sell your home this year, there are some popular colors for 2014 that you might consider having in your home. However, for those planning to live in their home for a few years, here are some enduring colors to consider:
Neutrals: includes shades like beige, khaki and taupe; blends with other colors effortlessly, along with most flooring
Greens: allows for the home to blend with the natural landscape outside, can blend well with brown décor and flooring
Grey: cool color that complements colored and black décor well, will blend well with white and colored flooring
Blue: cool color that can be in varying shades and complemented with saturated hues in décor and furniture, works well with greens and browns as well
Additional Resources
What's your painting story?
Have you painted in a room in your home lately? What color did you decide to put on the wall and why? Did you run into any problems or obstacles that you found a way to overcome? Share your story with us in the comments!
---
---