Reading Time:
2
minutes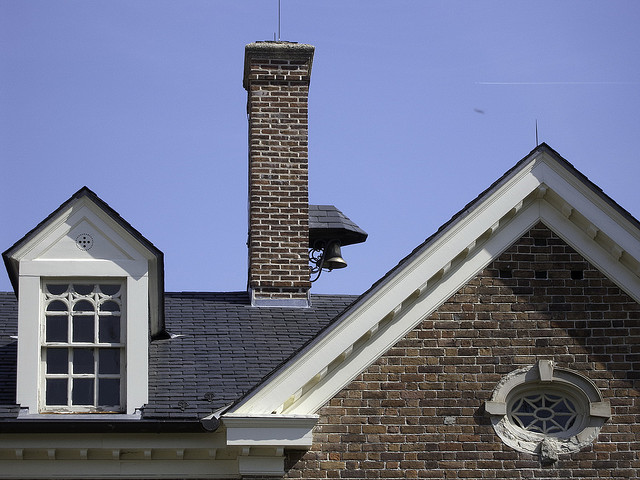 Image via Flickr by cliff1066tm
Federal Style is an all-American design created in the 1700s. It is historic architecture, and is found in many places all across the nation. We can admire it in our own homes or travel to see it in others. Here are a few things about Federal Architecture and what it's all about.
What makes it federal?
While the name can sound scary and complicated, it's really a very simple concept. The style shares its name with the Federal Period in the United States, if you're a history buff, you'll love the design elements. The symmetrical façade is usually found with a square building that have the same doors and windows throughout. It was created for designing Federal buildings and can be found in historical sites and even in furniture.
It is also the American phase for the Adam's style. The design borrows from European trends, specifically the Adam brothers who traveled to Italy and are popular for cultivating details from the architecture of Rome and Greece instead of using their Renaissance copies. It is because of the Adam brothers that Federal style is also known as Adam houses.
Where is federal style architecture most common?
Image via Flickr by cliff1066tm
You can visit buildings that reflect the Federal style all along the eastern seaboard, from Georgia to Massachusetts to Boston. There are two districts in Salem, Massachusetts that display the Federal design very prominently: Chestnut Street District and Salem Maritime National Historic District.
You can tour these sites along with many others for a beautiful view on the history of American architecture. Federal style is not just found in government buildings, but historical homes along the East Coast too. You can visit houses such as the Barrett House in New Hampshire and the Hamilton House in Maine. All of these show the Federal because they are all original buildings and house from the Federal period.
Styles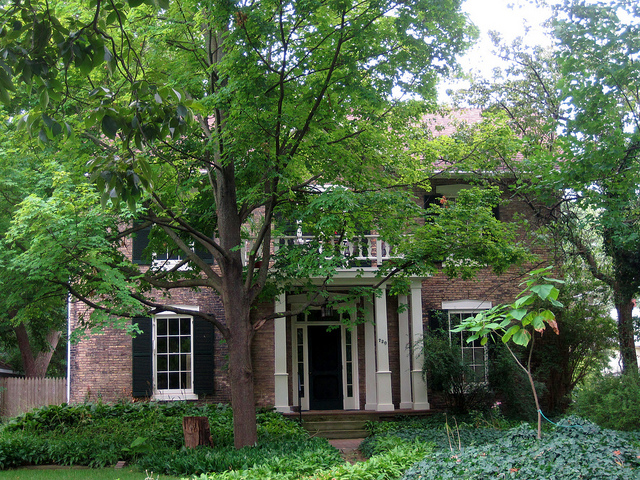 Image via Flickr by teemu008
Even though they are found in vastly different locations, the styles are all very similar. The features take from the Georgian style which preceded it, and borrows concepts from European trends. The Federal style will typically be two stories with side gables. They are built upon raised foundations and have elaborate doors that use decorated molding to emphasize cornice. The windows are in symmetrical rows and usually have five, but can feature three or seven.
The interior is made up of creativity designed floor plans with elliptical rooms and domed ceilings. It is gracefully decorated with wood and ornament patterns on the mantels. Curved staircases lead to other floors and furnishings include urns, swags, and garland with geometric patterns.
A part of our heritage
Whether you're looking to buy a Federal Style house or just want to learn more about the designs you will find that it is more just a piece of architecture, it is a part of America's history too. You can learn from it, incorporate it, or just admire it. It doesn't look like it's going anywhere any time soon.
---
---