Hammersmith Subway Tile
White / 3"x6" / Gloss
Sold by: BuildDirect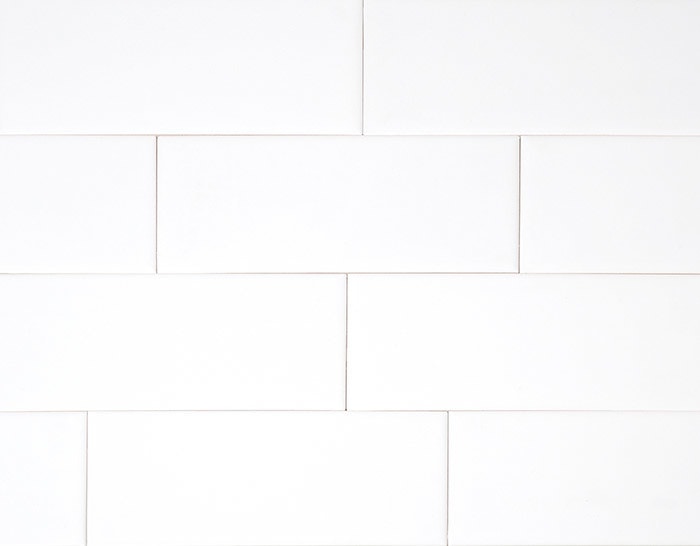 Complete your project:

Underlayment

Molding

Adhesives

Care Products
In Stock
14,280 sq ft available
Coverage:
sq ft
Enter your coverage
Reminder: Have you calculated your waste factor?
Flexible Monthly Payments with
Learn More and See If You Qualify
30 Day Money Back Guarantee
This means you get 30 days to decide if the product is right for you.
Learn more
Product Overview
This durable and decorative wall tile lends a clean yet highly-refined ceramic tile option for your home or office.
Used extensively since the Victorian era and remaining a mainstay well into the present day, the type of subway tile now manufactured by Hammersmith for the twenty-first century is known for its uniformity and its simple and streamlined beauty.
Traditional well-made subway tile: Traditional glazed ceramic subway tile can work simply in hallways, kitchens, and bathrooms because of its relative durability, but also because it is a great backdrop for any design specifications
Versatile: With a PEI rating of 3, light to moderate traffic, this tile can be used in indoor residential or commercial spaces for countertops and walls, and although it can be used floors for lighter foot traffic it is not recommended for this purpose
Designed for individuality: You can create patterns with this tile in whatever design you imagine, such as vertical, horizontal, herringbone (zig zag), chevron, stacked, and off-center patterns
Made to match: This standard-edge indoor tile can be used with either matching or complementary grout to emphasize its design
Tested for you: All tiles are standardized and tested so that they are easy to install and maintain, but they are also available in a wide range of affordable options
Size and shape: There are three size options for this product: 3"x6"x1/4", 4"x12"x3/8" and 4"x16"x3/8"
Bullnose tiles are also available for the 3x6 (please see Accessories below)
Warranty, Installation & Other info
You will need Adobe® Reader to view documents. Download it from the
Adobe Web Site.
Packaging Dimensions (inches)
Height: 8 Length: 6 Width: 3
Proposition 65
Attention California Residents
By Dave P., OH on Apr 20, 2018
By John M., MS on Mar 27, 2018
By Noemi B., CA on Jan 22, 2017
Everything You Need To Complete Your Project!
Whether you're replacing flooring in one room of your home, completely renovating your kitchen or bathroom, or upgrading your outdoor space with a new deck, BuildDirect has everything you need to get your project done.
Subway Tile - Accessories - White Bullnose Left Corner / 3"x6"
1.49 piece
Subtotal (USD): $1.49
Subway Tile - Accessories - White Bullnose Right Corner / 3"x6"
1.49 piece
Subtotal (USD): $1.49
Subway Tile - Accessories - White Bullnose / 3"x6"
1.99 piece
Subtotal (USD): $1.99