Durable and Waterproof
Made with SPC technology, these vinyl planks are highly resistant to scratches, dents, and moisture. This makes them ideal for high-traffic areas and homes with pets and children.
Easy to Install
The click lock system allows for quick and easy installation, saving you time and labor costs. Plus, our vinyl planks are lightweight and can be installed over most existing subfloors, including concrete and hardwood.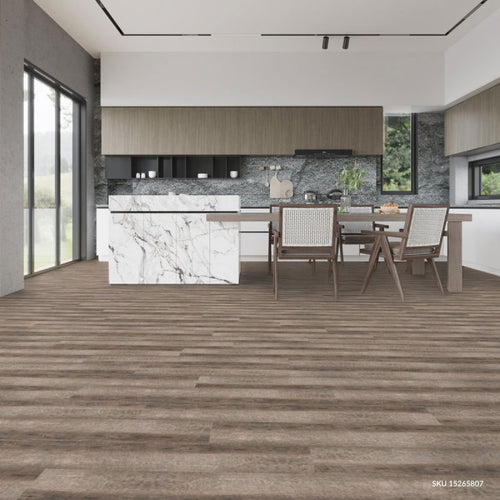 Authentic Wood-Look
Our vinyl planks are designed to mimic the natural beauty of real wood, giving your clients a warm and inviting feel. Choose from a variety of finishes, to match their decor.
Low Maintenance
Unlike real wood floors that require frequent refinishing, our vinyl planks are virtually maintenance-free. This means less time and money spent on upkeep and more satisfied customers.